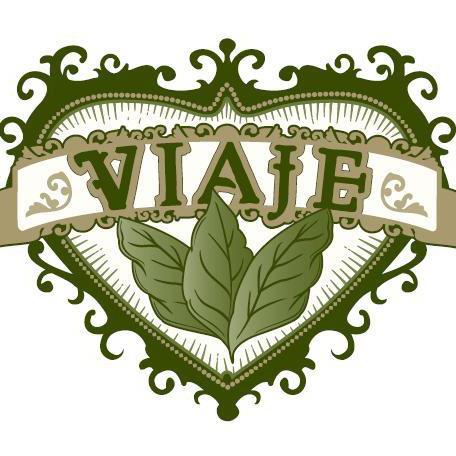 The words Viaje and Regular production have not been mentioned much in the past three years. However, the 4/7/15 edition of Cigar Insider has reported that Viaje has made the decision to bring the Viaje Exclusivo line into regular production. The cigar will be launched in three new sizes in the U.S. including one size for the German market. This marks Viaje's first regular production cigar since the company announced in January 2012 that it was moving its regular production Viaje Oro and Viaje Platino lines to small batch.

Viaje's small batch model typically is a limited production cycle. Throughout the year, a small production of a line is made and then is distributed to retailers. Most retailers typically receive shipment of one to two boxes of most of the releases. The company puts an element of surprise in terms of what and when things come out, so its usually not until the cigars are ready to ship that retailers know what they are going to get.
Viaje's Exclusivo blend started out as a personal blend for company founder Andre Farkas. It was also the company's first event cigar (in the Corona Gorda size). Throughout the past few years, Farkas has done many different sizes in small batches and shop exclusives.
The regular production Viaje Exclusivo will be a Nicaraguan puro featuring Aganorsa tobacco and include a Criollo' 98 wrapper. The three new sizes being introduced are a 6 x 50 Toro, a 5 1/2 x 54 Double R, and for the German market. In addition the 5 x 52 Robusto made in 2012 will now be put into regular production. The cigars will be made in Honduras at the Raices Cubanas factory.
The past year has seen a major transformation with Viaje. The company which has traditionally made their lines out of Raices Cubanas in Honduras has now added production in Nicaragua, the United States, and most recently some plans were announced to make cigars in the Dominican Republic.
Plans are for the regular production Viaje Exclusivos to be available in late April and early May.
At a glance, here is a look at the Viaje Exclusivo line:
Blend Profile
Like most Viaje releases, the Viaje Exclusivo is a Nicaraguan puro.
Wrapper: Nicaraguan Criollo
Binder: Nicaraguan
Filler: Nicaraguan
Vitolas Available
The following is a list of the regular production releases in the Viaje Exclusivo line:
Robusto: 5 x 52
Double R: 5 1/2 x 54
Toro: 6 x 50
Torpedo: 6 x 52 (Germany only)
The following is a list of the small batch releases in the Viaje Exclusivo line:

Corona Gorda: 5 5/8 x 46
Atlantic Cigar 15th Anniversary (Lancero): 7 1/2 x 40
Super Lance: 7 1/4 x 46
Short: 4 1/4 x 42
Robusto (2010): 4 7/8 x 50 (released in jars and bundles)
Robusto (2012): 5 x 52
Chiquito: 4 3/4 x 51 (Every two years – limited retailers)
Double Edged Sword: 5 3/4 x 52
Double Edged Sword II: 6 1/2 x 50 (released in jars – Viaje Collector's Edition 2013)
Tower Cigars 45th (Boxpress): 5 1/2 x 52 (Retail Exclusive to Tower Cigars)