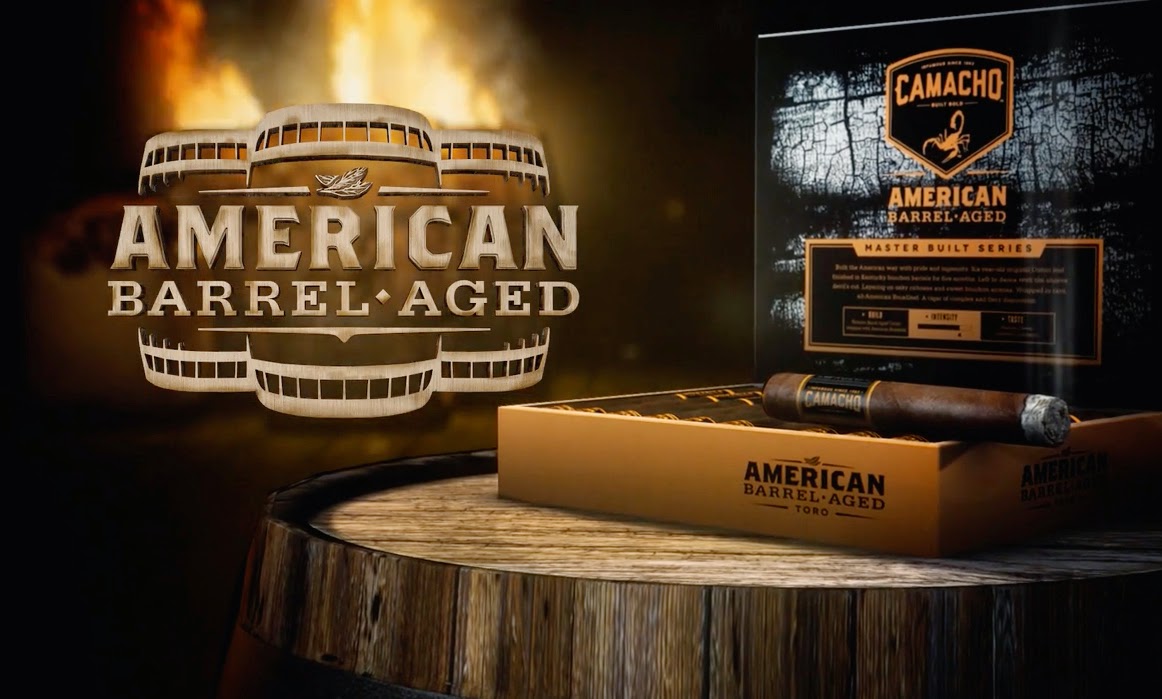 Camacho Cigars has announced the Camacho Barrel Aged, the first line released under a new series called the Master Built Series. This new cigar will incorporate bourbon barrel-aged corojo leaf into a mostly American tobacco blend. In another first, this cigar will be a Dominican made cigar for Camacho – marking the first time a Camacho cigar has been produced outside of Honduras.

At the heart of the blend is a six year old Corojo leaf aged in Kentucky bourbon barrels that is a part of the filler. The Corojo leaf is said to amplify the complexity and intensity of the blend and contributes to oaky flavors and sweet bourbon aromas. The filler also contains Pennsylvania Maduro, and America Broadleaf. American Broadleaf is also used for both the wrapper and binder.
"American Barrel-Aged is something we have been working on for some time and we are very excited to finally share it with aficionados now in the US and across global markets in the near future. This project marks the first time a Camacho core line has been made outside of Honduras and we are extremely proud of what our master builders in the Dominican Republic have brought to life. Barrel aging is a very tedious and hands-on process. We are aging around 2,000 lbs of Corojo filler tobacco and rotating the barrels one leaf at a time every few weeks. Each batch takes a full five months to complete and requires constant attention to ensure the proper journey for this special tobacco," said Dylan Austin, Director of Marketing for Davidoff of Geneva USA.
The Camacho American Barrel-Aged will ship nationwide on June 15th. There will be a full event tour that will begin on June 8th with a weeklong event at Corona Cigar in Orlando, Florida. 25 retailers will be participate in a series of three day events that will conclude at Tampa Humidor on December 19th.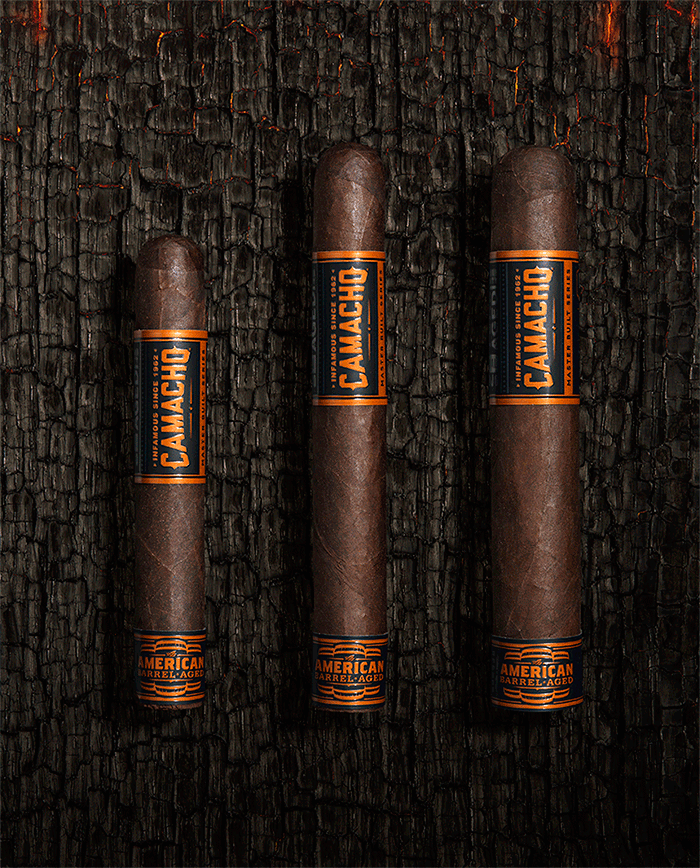 Sizes and box counts have not been announced at this time. Pricing will be between $10 to $12.00 cigars.