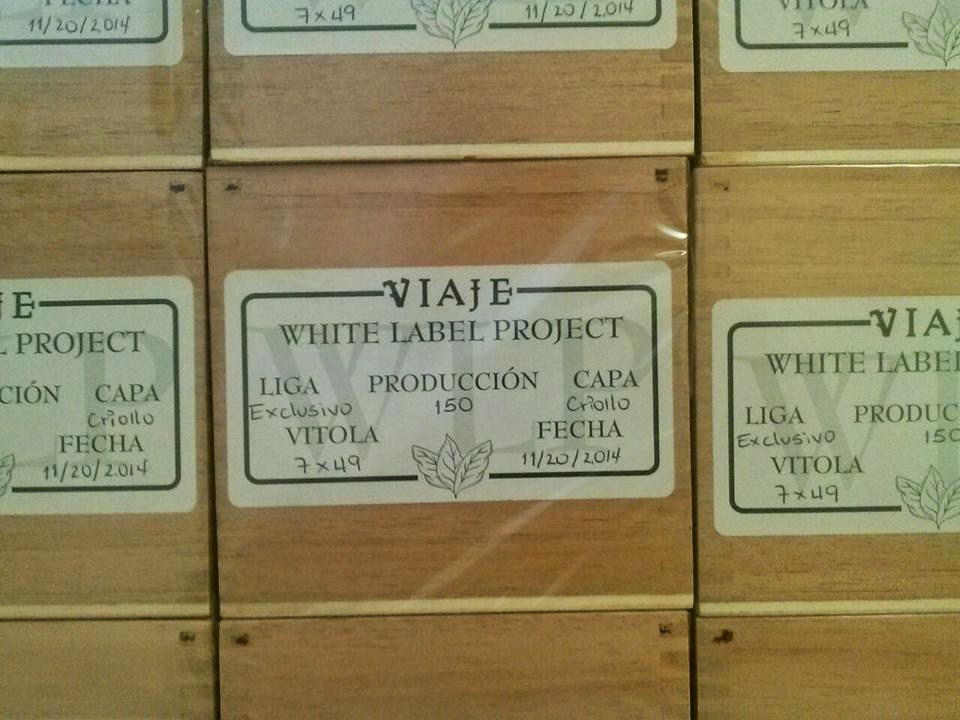 As Viaje gets ready to roll out its regular production of the Viaje Exclusivo line, we learned last week of another little twist coming from this blend. As Viaje Cigars founder Andre Farkas said on Stogie Geeks last week, a batch of 7 x 49 Churchill-sized Exclusivos were accidentally produced by the factory. As a result, this are being released under the Viaje White Label Project line. Viaje indicated that the limited run Viaje WLP Exclusivo Churchill will be arriving soon.

Viaje has described the White Label Project as follows:
What is the White Label Project? WLP serves many functions: WLP is the vehicle by which we will release experimental blends, shapes, mash ups, factory errors, etc. Cigar making is a creative process. Most consumers walk into a humidor and see the final product unaware of the countless hours that went into what they see on the shelf. Some cigars come together quickly while others take many months or even years. Along with finalizing a particular blend there is packaging to consider. Packaging is also a lengthy process which takes countless hours to finalize. During the cigar blending and packaging process, mistakes occur. For example, the wrong size gets rolled. A particular blend gets the incorrect wrapper. Cigar bands get printed with the wrong colors or fonts. The list is endless. Most often when a mistake is found, the cigars or packaging get scrapped and corrected. This is where WLP comes in. White Label Project embraces the factory faux paux. WLP brings the consumer behind the scenes to try cigars that would normally never make it to market. It's a side to the cigar industry most never get a chance to see.
The Viaje WLP Exclusivo blend will be the same as the remainder of the line. In a first for the WLP, the Viaje WLP Exclusivo Churchill will be shipped in boxes as opposed to bundles.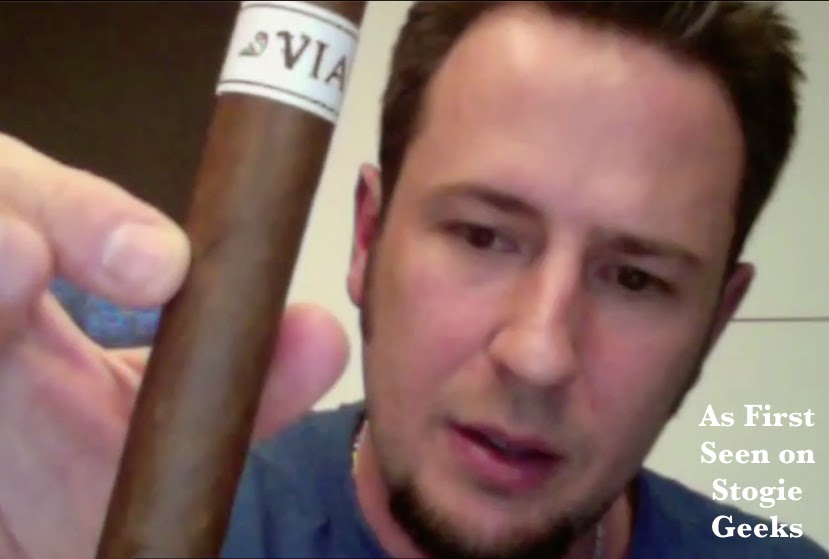 At a glance, here is a look at the Viaje Exclusivo line:
Blend Profile
Like most Viaje releases, the Viaje Exclusivo is a Nicaraguan puro.
Wrapper: Nicaraguan Criollo
Binder: Nicaraguan
Filler: Nicaraguan
Vitolas Available
The following is a list of the small batch releases in the Viaje Exclusivo line:
WLP Churchill: 7 x 49
Corona Gorda: 5 5/8 x 46
Atlantic Cigar 15th Anniversary (Lancero): 7 1/2 x 40
Super Lance: 7 1/4 x 46
Short: 4 1/4 x 42
Robusto (2010): 4 7/8 x 50 (released in jars and bundles)
Robusto (2012): 5 x 52
Chiquito: 4 3/4 x 51 (Every two years – limited retailers)
Double Edged Sword: 5 3/4 x 52
Double Edged Sword II: 6 1/2 x 50 (released in jars – Viaje Collector's Edition 2013)
Tower Cigars 45th (Boxpress): 5 1/2 x 52 (Retail Exclusive to Tower Cigars)
The following is a list of the regular production releases in the Viaje Exclusivo line:

Robusto: 5 x 52
Double R: 5 1/2 x 54
Toro: 6 x 50
Torpedo: 6 x 52 (Germany only)