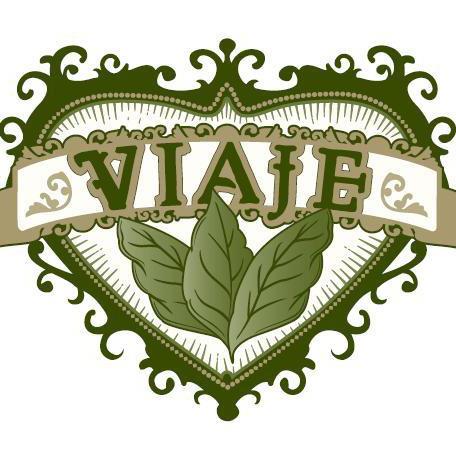 Viaje Cigars President Andre Farkas made his return to Stogie Geeks on Episode 136 and had plenty of information to share.
Farkas last joined us a little over 13 months ago, but a lot has changed in the world of Viaje. Up until last year, Viaje was making cigars out of Raices Cubanas in Honduras. Now Farkas is utilizing three additional factories in three different countries (TABSA – Nicaragua, Casa Fermandez Miami – U.S., and PDR Cigars – Dominican Republic). He is also about to bring about his first regular production line in over three years. At the same time, Farkas continues to be creative and keep things fun and fresh.

On Working with PDR Cigars
A few weeks ago, it was announced that Viaje would be collaborating with Abe Flores at the PDR Cigars Factory in the Dominican Republic. Plans are for the Viaje Collaboration 2015 as well as the Viaje TNT 2015 and Viaje C-4 2015 releases to come out of this factory.
Farkas told us he has had a "special bond" with Abe Flores of PDR Cigars. Both Farkas and Flores both attended their first IPCPR Trade Show at the helm of their respective companies and developed a friendship early on.. The two re-connected and after doing a tour of Europe together, Flores invited Farkas to the factory, and then the two started working on blends together.
"We were knocking these blends out of the park so fast. I wasn't used to it. We just have a great synergy, "said Farkas who added, "I can hum the notes and he can hear then hear the notes I'm humming and can translate it to the actual tobacco."
Viaje TNT 2015 and Viaje C-4 2015
The 2015 edition of the Viaje TNT and Viaje C-4 will be the first Viaje cigars to come out from PDR Cigars (with the Viaje Collaboration 2015 to follow) The big change is both cigars will feature all new blends. Farkas confirmed the wrapper being used on these cigars will be a Broadleaf wrapper. Farkas said while the blends differ, he tried to stay true to what these cigars area ll about.
The sizes will remain the same for both vitolas. The TNT will still be a 6 x 54 Toro featuring a pig-tail cap. While the C-4 will still be 5 x 56 cigar, it will no longer be capped at both ends. Farkas said he had issues with getting the C-4 to "breathe" well causing draw problems. A similar problem had occurred with the Viaje Zombie and Viaje Skull and Bones Fat Boy and Little Man and resulting in the double capped concept with those blends to be abandoned.
Viaje Summerfest 2015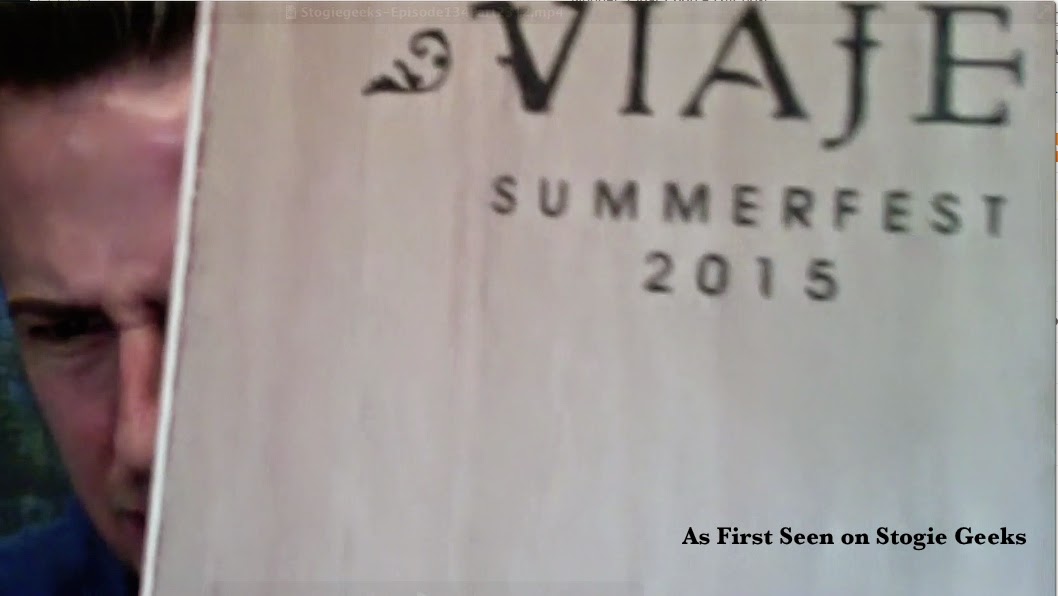 First look at the unfinished foot of the packaging of the Viaje Summerfest 2015
After a one year hiatus, the Viaje Summerfest makes a return for a fifth run in six years. The big change is production will move from Raices Cubanas in Honduras to TABSA in Nicaragua. The brushed footer is now going to be replaced by an unfinished foot with no wrapper. Farkas said with the brushed foot it would sometimes result in flowering during the burn, thus the exposed footer which is not brushed corrects this problem.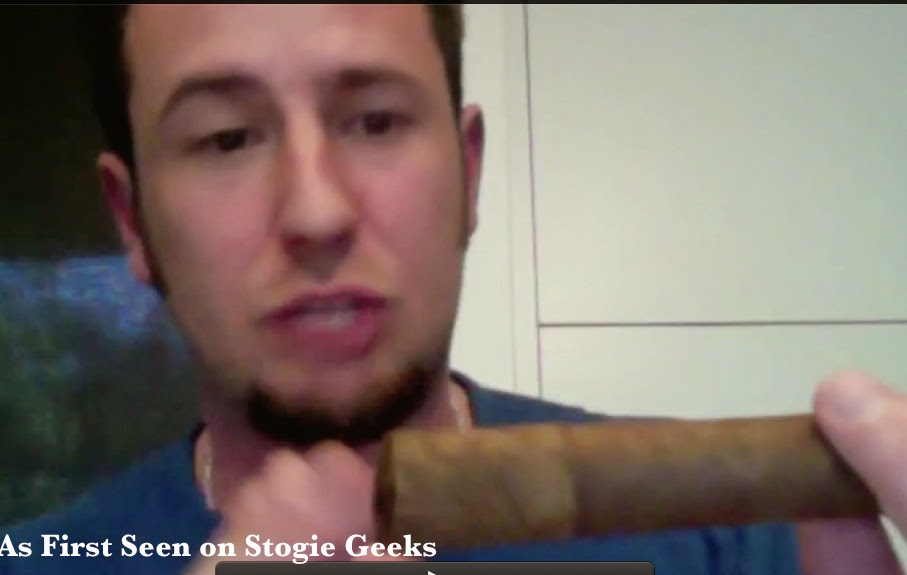 First look at the unfinished foot of the Viaje Summerfest 2015
The Summerfest will be released in June with the TNT 2015 and C-4 2015 releases.
Viaje Exclusivo Goes Regular Production
As was announced recently, the Viaje Exclusivo is moving to regular production. The blend is going to remain the same, but he picked sizes that he felt people would enjoy. The cigar will continue to be made at Raices Cubanas and will be done in four sizes. Two of the new sizes are a Toro and a Double Robusto (Double R). The third size is a Torpedo that will be exclusive to the German market. Farkas also said there will be a price reduction on the Exclusivo sizes. This is a result of being able to negotiate a lower price point on production as a result of going to an on-going regular cycle.
Farkas admitted the decision to move Exclusivo to regular production was dictated by demand. According to Farkas, "I have succumbed to the pressure. I'm asked almost daily by either a retailer or a consumer on why cannot get something year round and so I have to listen."
Farkas said by making Exclusivo regular production it allowed him to have a more predictable model to how consumers could obtain what is one of his favorite blends. While lines such as TNT and C-4 were small batch, they tended to come out the same time in the same sizes every year. Exclusivo tended to be more random in terms of when it was released and what sizes were released. By moving Exclusivo, it addressed that problem.
Farkas did say if the demand is there, he will keep Viaje Exclusivo as regular production, but did not rule out a return to small batch if the demand changes. With the first production run, Farkas did say the whole first production run is already sold out.
Farkas showed off publicly two of the new sizes, the Exclusivo Toro and the Exclusivo Double R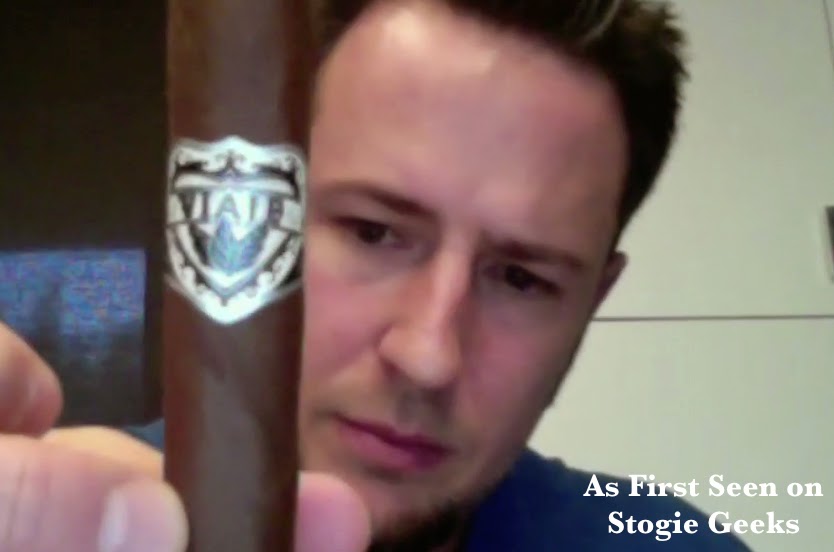 First look at the Viaje Exclusivo Toro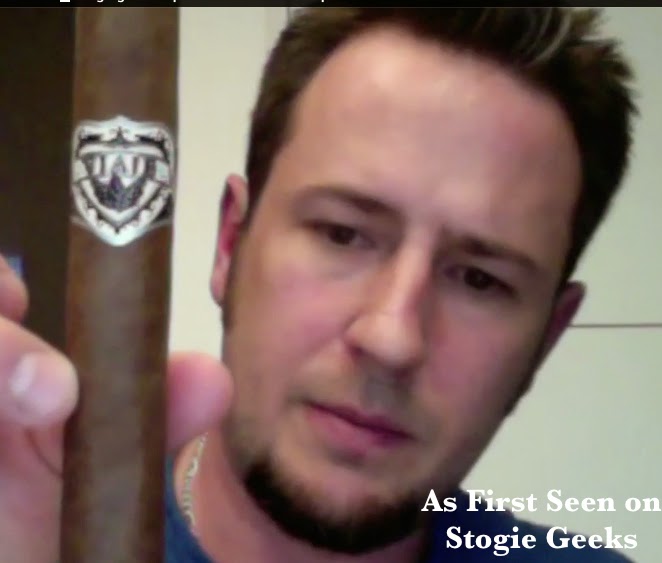 First look at the Viaje Exclusivo Double R
In terms of some of the other sizes, Farkas said he still has many more plans for this line. One thing he did mention that down the line he has a couple of Exclusivo projects in the works including an "Viaje Exclusivo Reserva" and a "Viaje Exclusivo Nicaragua" (which would be an Exclusivo made in Nicaragua as opposed to Honduras). He also did not rule out single retailer shop exclusive releases in some different sizes.
Viaje WLP Exclusivo 7 x 49
As a part of when the Viaje Exclusivo shipped, a new addition to the White Label Project (WLP) will be released in the form of a 7 x 49 in the Exclusivo blend. This came about when the factory rolled this size that was never ordered. By the time they caught this error, about 150 boxes were rolled. This made it an ideal candidate to release this under the WLP line.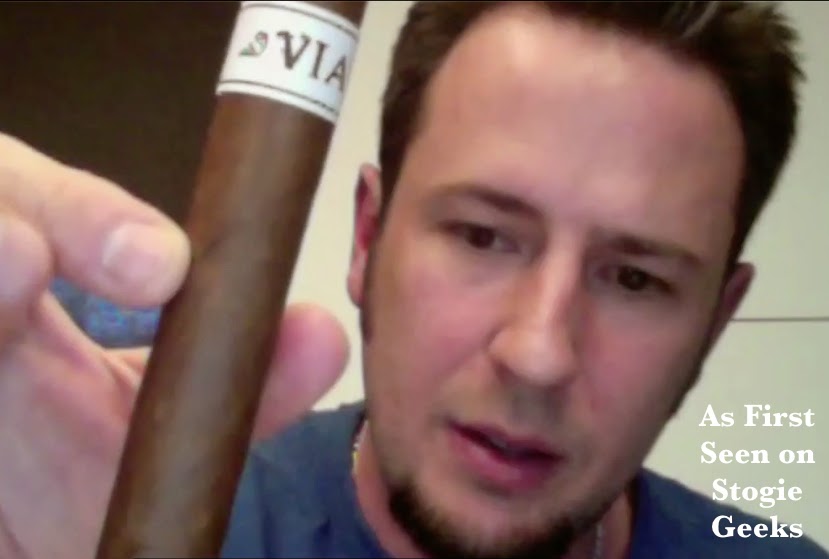 First look at the Viaje WLP Exclusivo 7 x 49
The White Label Project is a vehicle where Viaje can release experimental blends or cases where the factory has rolled an incorrect size, used an incorrect wrapper, etc.
Viaje Zombie and Zombie Antidote 2015
Farkas confirmed that the Viaje Zombie 2015 will be going to Winston's Humidor in Virginia and Serious Cigars in Houston, Texas. The cigars will be released in Green blend (Criollo) and Red blend (Maduro).
The Viaje Zombie Antidote, an off-shoot of the line introduced in 2014 is returning. The cigar will remain a 6 1/2 x 44 lonsdale. As Farkas said last year, the cigar now has a new band. The new band will be the new band going forward for subsequent releases. He showcased this band while on Stogie Geeks.
Packaging of the Viaje Antidote for 2015 and beyond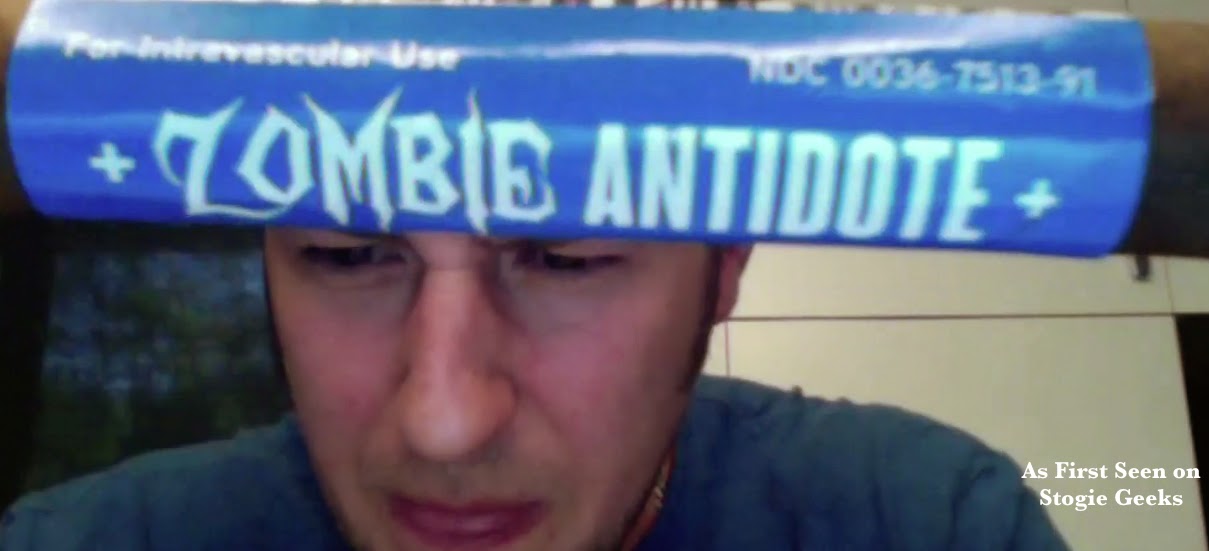 Packaging of the Viaje Antidote for 2015 and beyond
Viaje Jalapeno
While Viaje released the Viaje Jalapeno, this appears to be the start of something more. Farkas said "this will have a whole life of its own because there are many peppers out there. You may see poblanos, you may see ghost peppers…"
Viaje Satori 2015
For the sixth consecutive year, the Viaje Satori will be offered as a cigar to retailers who attend the IPCPR Trade Show The big change is that production of the Satori also be moving to TABSA in Nicaragua. The Zen will be a little different than the previous numbers in that he is using a slightly different mold. Farkas said he has "other surprises" in store for the trade show.
Viaje Skull and Bones
The line will be making a return. "I can't say when. I could say when, but that will ruin the surprise. I do like surprises. Very soon, you are going to see something really special with Skull and Bones."
We asked Farkas about bringing back the original Viaje Skull and Bones Daisy Cutter and he did say he is looking at it for 2016, but he wants to make sure the second iteration lives up to the first one.
The Interview
The conversation with Andre Farkas from Episode 136 appears below: