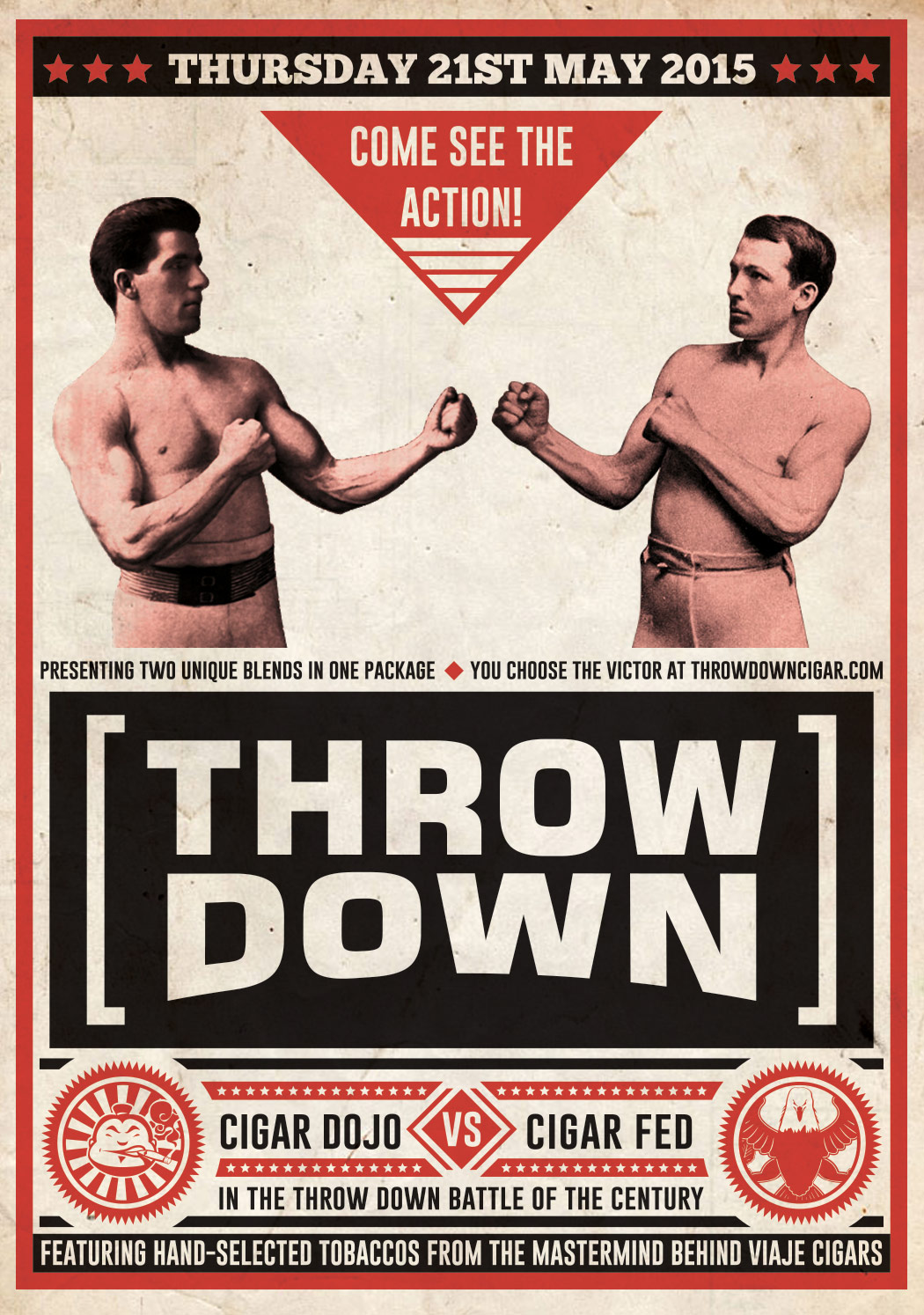 While collaborations in the cigar industry are nothing new, for the first time two members of the cigar media are coming together to release a cigar. Cigar Dojo and Cigar Federation are teaming up with Andre Farkas of Viaje Cigars to release Throw Down. The concept involves Cigar Dojo and Cigar Federation selecting a unique cigar blend that best represents the community. The cigars are jointly packaged in ten count bundles. Consumers will then have the opportunity to decide which is the better blend by voting for it on a dedicated website – throwdowncigar.com.  The cigars will be available for purchase exclusively through the Cigar Federation store starting June 5.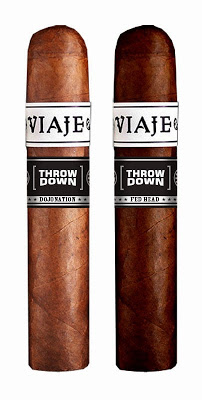 Throw Down by Viaje;
Criollo 98 (Left), Maduro (Right)
For this project, both Cigar Dojo and Cigar Federation selected from a handful of "contenders' provided by Farkas. Cigar Dojo selected a blend featuring a Criollo '98 wrapper over undisclosed binder and filler. Cigar Federation selected a blend using a San Andres maduro wrapper over undisclosed binder and filler.  Both cigars were made into a 5 1/2 x 52 Robusto. The cigars are packaged together in ten count bundles consisting of five cigars of each blend. Pricing will be $90.00 per bundle.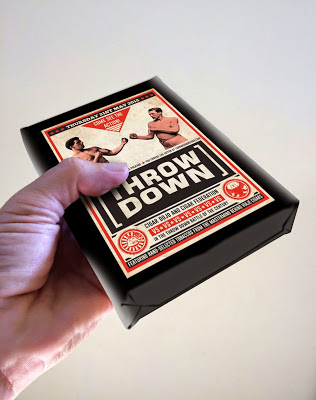 Bundle Packaging of Throw Down
Cigar Dojo and Cigar Federation, both members of the Cigar Media Association were equally confident of being declared the winner in the "Throw Down" competition.
"There is no doubt that the Dojo cigar will win this battle, after all… I am the Master Sensei." stated Eric Guttormson, owner of Cigar Dojo. He continued, "I will let you in on a dirty little secret, both cigars are awesome and the real winner is the cigar smoker that buys a couple bundles of these."
Logan Lawler, owner of Cigar Federation, stated – "While I am really excited about both blends, we knew instantly the blend we wanted to represent us for Throw Down and I have no doubt it will win the battle."
Customers can sign up for early notification to order at the Cigar Federation store.