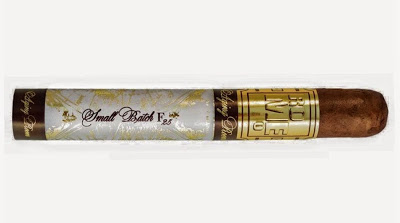 This past week the collaboration between Altadis USA and Boutique Blends, the Romeo by Romeo y Julieta Aging Room cigar made its debut.  The cigar made its debut at two events in Hickory, North Carolina and Charlotte, North Carolina sponsored by the Tinder Box of Charlotte.  For the events, the two companies also joined forces as Brad Winstead, Vice President of Sales for Altadis and Rafael Nodal, President of Boutique Blends were in attendance.  We had the opportunity to have an exclusive interview with Winstead and Nodal to discuss this unique project.

For the Romeo by Romeo y Julieta Aging Room cigar, it was made at Tabacalera La Plama, the long-time manufacturing partner of Boutique Blends. The cigar is a Dominican puro leveraging tobaccos from two farms (La Canela and Jacagua) and  in the Cibao Valley owned by Tabacalera La Palma owner Jochy Blanco.  The project was worked on by Atladis' Grupo de Maestros along with Blanco, Nodal, and the team at Boutique Blends.  The cigar is being produced in three sizes:  Copla (5 x 48); Cantoar (6 x 52 – Belicoso); Capricco (6 x 54). Production of this cigar is being limited to 250,000 cigars.
Altadis USA and Boutique Blends are two companies that have been very successful, but have taken different paths to achieve that success.  In this interview we learn how these two companies came together, what it was like to work on this project, and what the cigar is all about.