Espinosa Cigars will re-launch its Murcielago line at the 2015 IPCPR Trade Show. The Murcielago was a line originally launched in 2009 by EO Brands, the partnership between Erik Espinosa and Eddie Ortega. The re-launch will feature what is described as a "reverse engineered" blend that will now be made at Espinosa's La Zona factory. The re-launched brand will also feature updated packaging.

The Murcielago (which is Bat in Spanish) was first released at the 2009 IPCPR by EO Brands. It had a short production run due to the split with the original makers (My Father Cigars) of the blend. Espinosa explained , "Once the partnership with the manufacturer dissolved, we kept the name, but they kept the blend" says Espinosa.
In 2012, EO Brands dissolved with Espinosa and Ortega each going separate ways. Espinosa would retain the rights to the Murcielago brand and had hopes of a re-launch.
This is a project that has been underway for some time. Back in March 2014, Espinosa was a guest on Episode 89 of Stogie Geeks and mentioned his plans to re-launch Murcielago. Part of why it took so long was because Espinosa did not have the actual blend. As a result, he started a process to recreate it like the original. In a press release, Espinosa said, "It (Murcielago) was one of my favorite cigars. It took us three years, but myself along with my staff, painfully dissected all the Murcielagos we could find, tasting test blend after test blend until we got it right. We couldn't rush it, there weren't that many surviving Murcielagos out there to begin with but we managed to reverse engineer the cigar. I am very happy with the results and to me they are even better than the originals, because I am making them myself in my own factory at La Zona in Esteli, Nicaragua."
As for the packaging, the logo has been "modernized" with a sleeker look. A more cutting edge box design has also been made.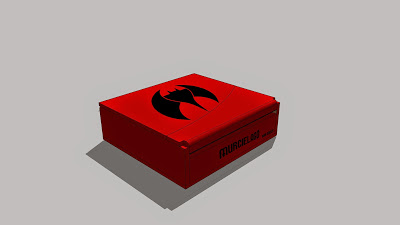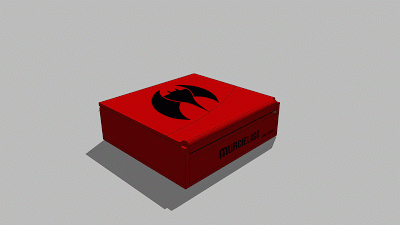 At a glance, here is a look at the revamped Espinosa Murcielago:
Blend Profile
Wrapper: Mexican Capa Negra
Binder: Undisclosed
Filler: Nicaraguan
Vitolas Available
There are three sizes of Murcielago that will each be available in 20 count boxes:
Noir: 5 x 52
La Lune: 6 1/2 x 54
Nocturne: 5 1/2 x 56
Photo Credits: Espinosa Cigars