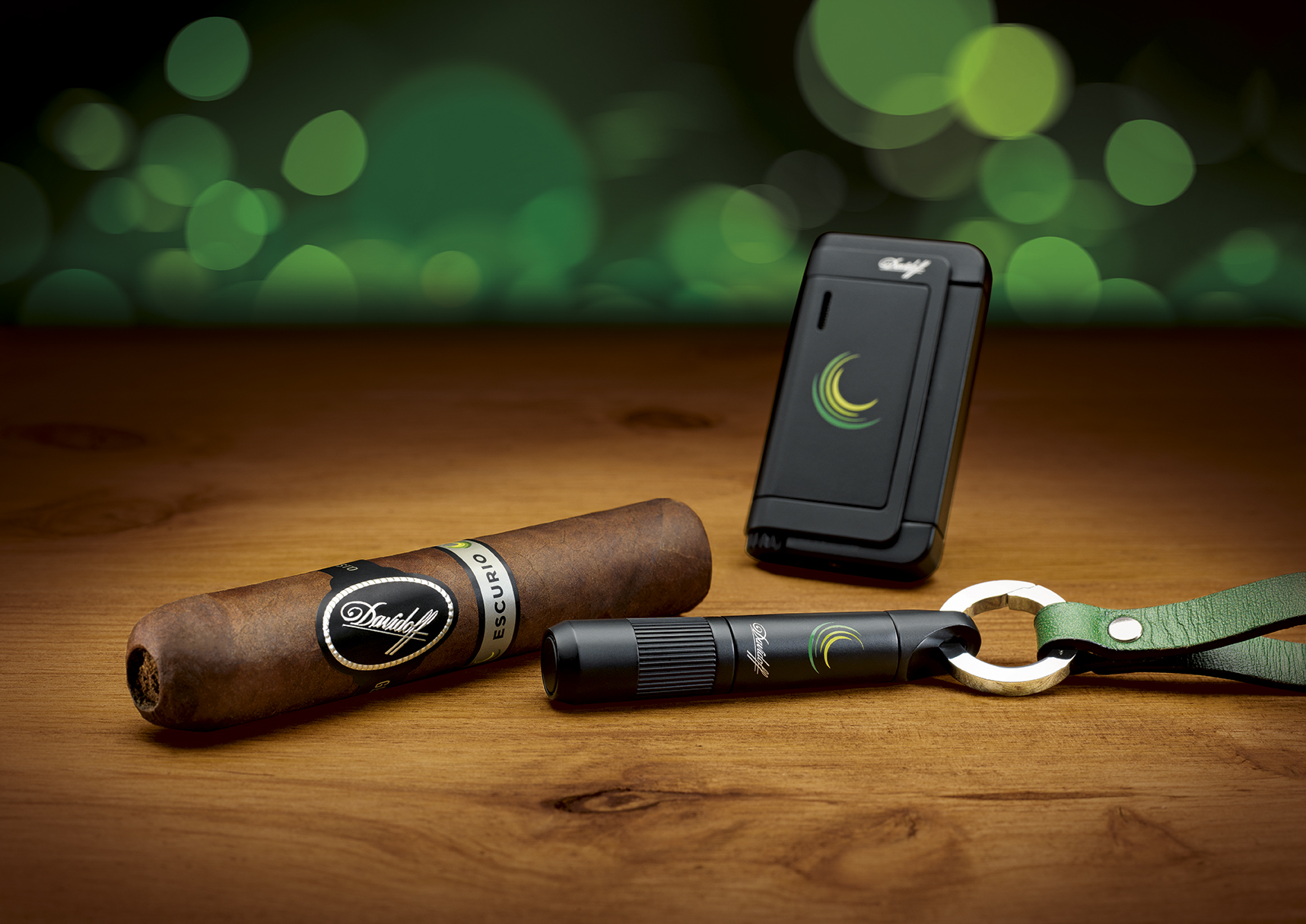 Coinciding with the release of its new Brazilian-inspired Escurio line, Davidoff has announced a set of accessories to complement the cigar.   The line of accessories includes a jet flame lighter, a punch cutter, and a pair of leather cigar cases.
The rollout plan for these accessories to be released will coincide with the Davidoff Escurio cigar. This includes a full launch at the 2015 IPCPR Trade Show. U.S. retailers will receive the accessories in July. In September the European launch will occur at Inter-Tabac 2015 in Dortmund, Germany and the Asian market will see the launch in October.
"Get ready for a vibrant accessories adventure with this new stylish collection. Along with the new beautifully crafted Escurio cigars, these accessories are great partners to fill time beautifully and delight aficionados from sunset to sunrise," says Charles Awad, Senior Vice President Global Marketing & Innovation at Oettinger Davidoff AG in a press release.
Davidoff Escurio Jet Flame Lighter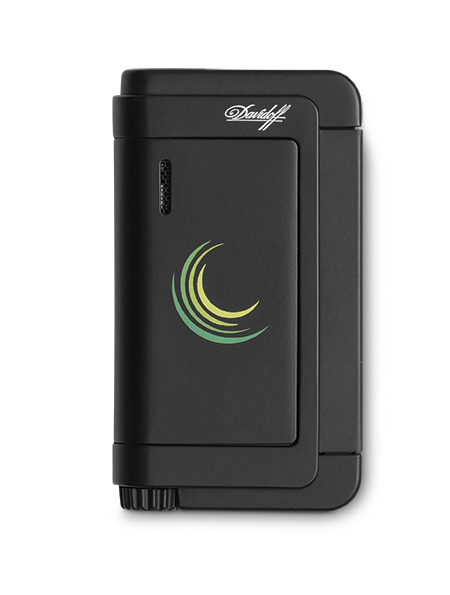 Davidoff has said they have collaborated with "the best lighter manufacturer" to create this torch lighter. The device is lightweight, ergonomically design for easy handling, and wind resistant. It also features a safety system that ensures the flame cannot be ignited when upside down. There is a window that allows for the gas level of the lighter to be checked.  Pricing will be $110 USD.
Davidoff Escurio Punch Cutter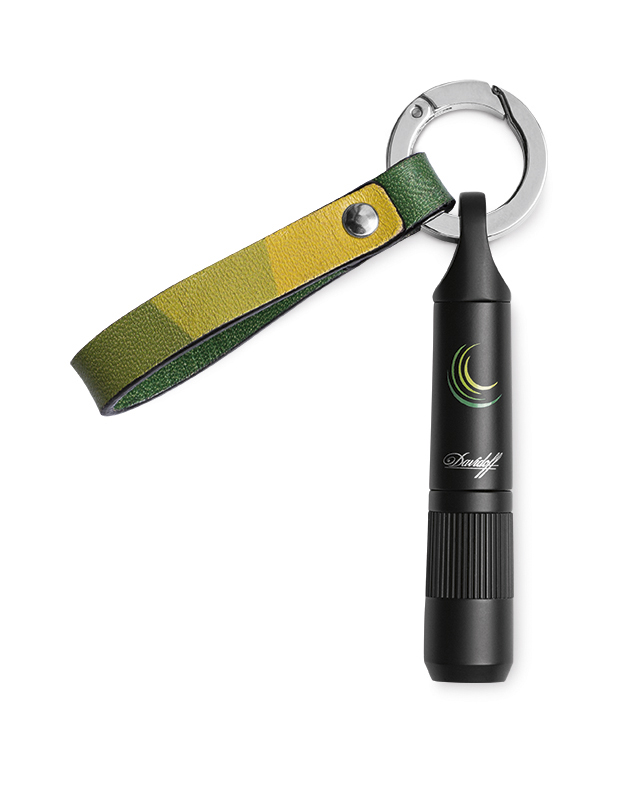 This cutter is made of zinc alloy. It features a 9.9m blade that will enable cutters to punch cigars up to a 70 ring gauge. It also features a leather strap with the green and yellow Escurio colors. The strap can also be used to attach keys to it. Pricing will be $100.00 USD.
Davidoff Escurio Leather Cigar Cases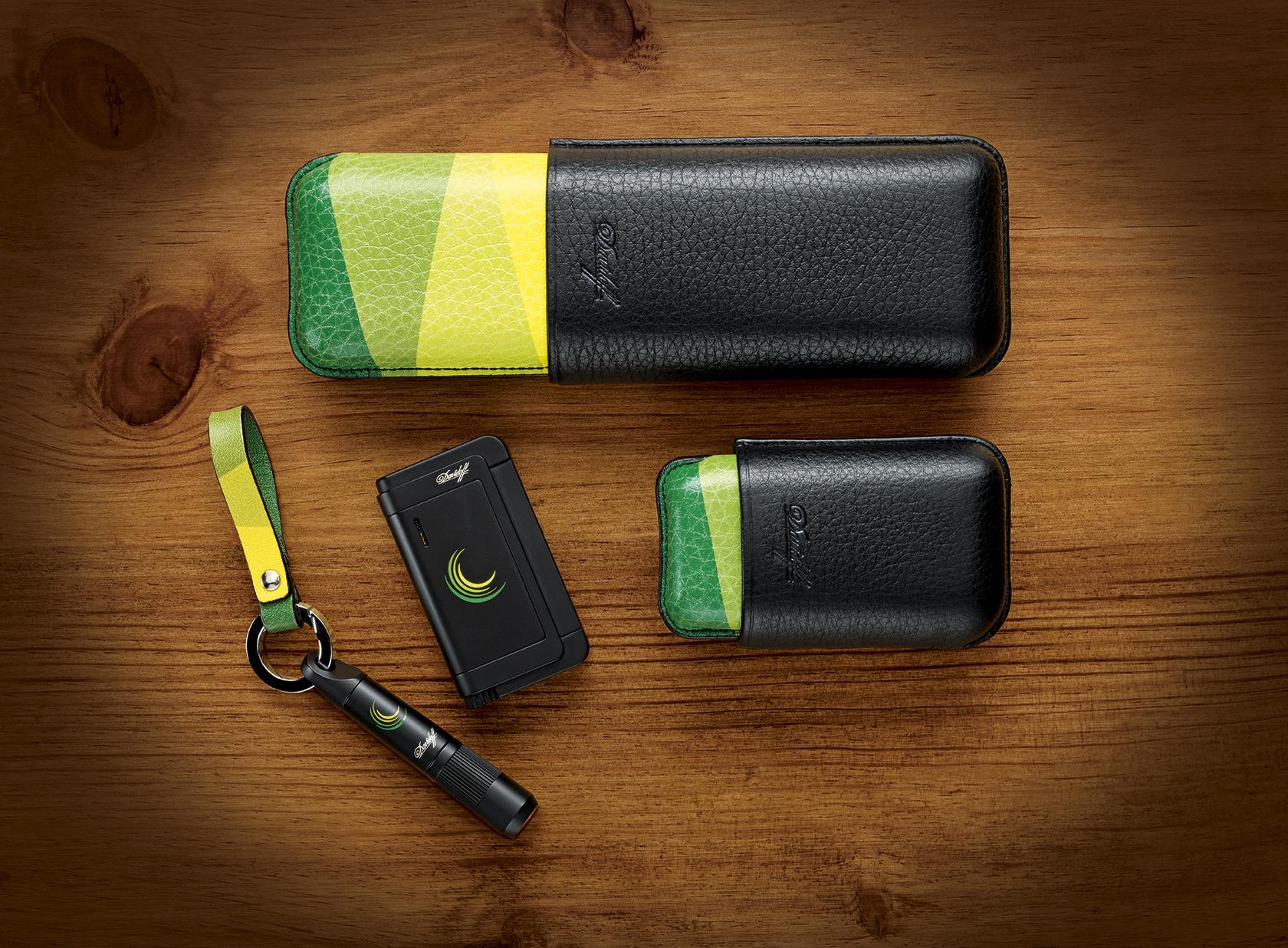 These cases are crafted from Buffalo leather and made in Spain. The leather uses a natural tanning process.The cases feature the green and yellow colors of the Davidoff Escurio. Both the coloring and seals of the cases are hand crafted.
The cases come in two sizes, a small on to fit two Davidoff Esucrio Short Robustos. There is also a larger size to fit the Gran Toro and Robusto.
Pricing will be $120.00 uSD for the small case and $160.00 USB for the large case.
Photo Credits: Oettinger Davidoff AG