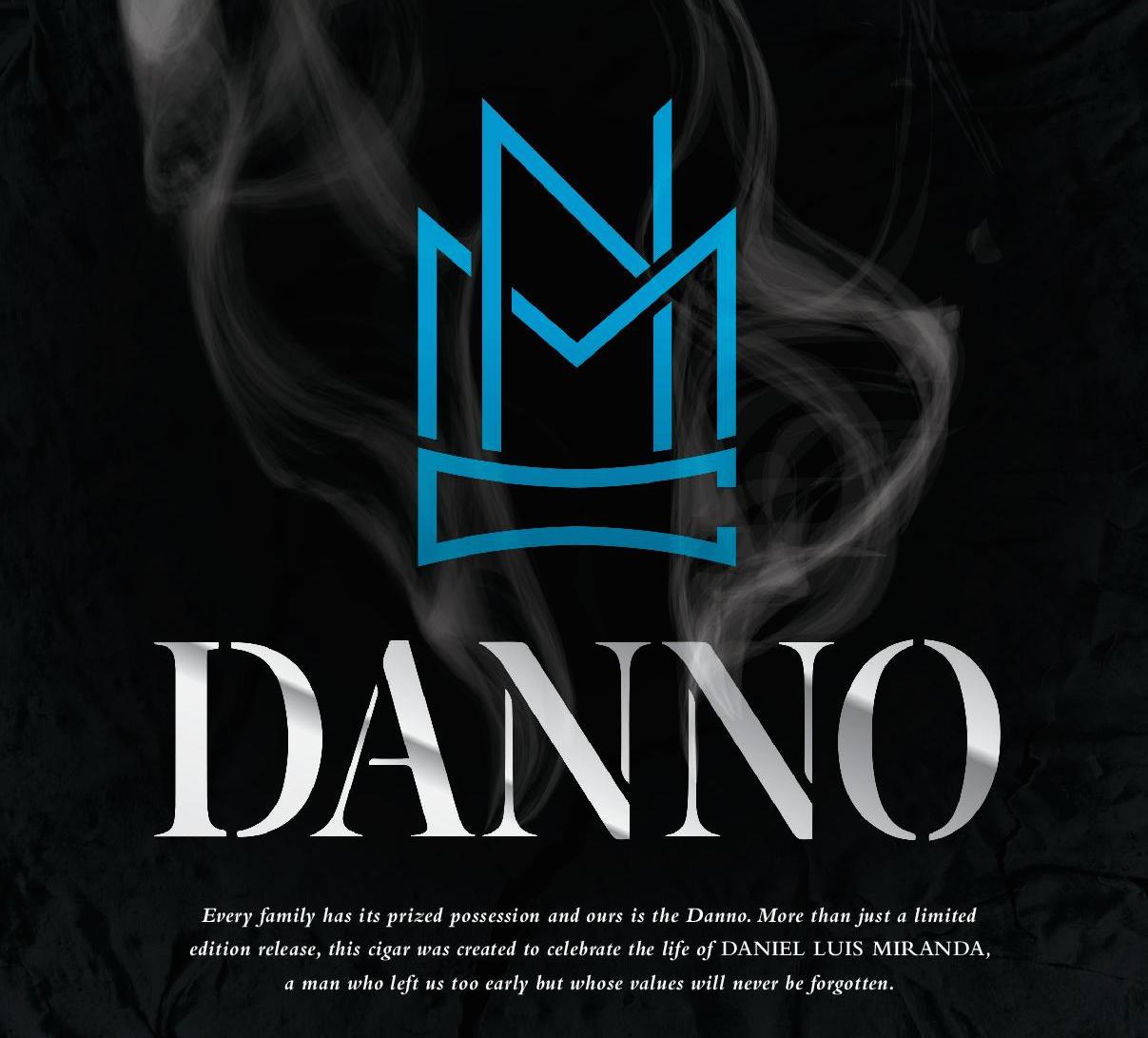 Back in January, Miami Cigar and Company Vice President Jason Wood was a guest on Stogie Geeks and talked about plans to bring back one Miami Cigar's iconic offerings, the Danno.  The Danno is a cigar that pays homage to Daniel Luis-Miranda, the son of company President Nestor Miranda.  Now after a three year hiatus, the Danno is slated to make a return.  The Nestor Miranda Collection Danno will be a limited edition offshoot of the recently re-branded Nestor Miranda Collection.  The line will be soft-launched this month through a series of sneak peak events.
The 2015 Danno will once again be a 7 x 56 vitola.  It will be offered in the three wrappers that are currently found in the Nestor Miranda Collection: Connecticut (Ecuadorian Connecticut wrapper), Habano (Nicaraguan Habano), and Maduro (Connecticut Broadleaf).  The blends will be consistent with the Nestor Miranda Collection offerings, but the percentages of the tobaccos have been adjusted for the vitola size.  There will be 1,000 boxes of each of the three offerings made available.
In a press release, Nestor Miranda said, "As you all can imagine, the Danno cigar holds a very special place in my heart, and I am very excited to be releasing it under the new NMC brand. This cigar has always been the epitome of my brand, and I am so proud to present you with our newest version."
It was back in 2009 when the first Danno, the Nestor Miranda Special Selection 20th Anniversary was released. It was made available in a Nicaraguan Habano Rosado and a Nicaraguan Habano Oscuro option. This was followed up in 2010 by the Nestor Miranda Special Selection Danno 2010. The Danno 2010 also used a Nicaraguan Habano Oscuro wrapper. A special retail exclusive cigar was made for Buckhead Cigars in Atlanta, Georgia util. This one was called the Nestor Miranda Special Selection Danno 2010 Buckhead Edition. The Buckhead Edition used the same core blend as the Danno 2010, but would utilize an Ecuadorian wrapper. For the Danno 2012, this blend introduces a new wrapper option to the Danno series – a San Andres Mexican maduro wrapper.
The schedule of the Danno Event Series hosted by Nestor Miranda is as follows:
June 12th Sanj's Smoke Shop; Bloomfield, NJ
June 13th Wooden Indian Tobacco Shop and Cigar Lounge; Havertown, PA
June 17th Barrister; Union, NJ 07083
June 18th, El Humidor; Plains, PA 18702
June 19th Tobacco Park; Flushing, NY
June 20th Two Guys Smoke Shop; Salem NH 03079