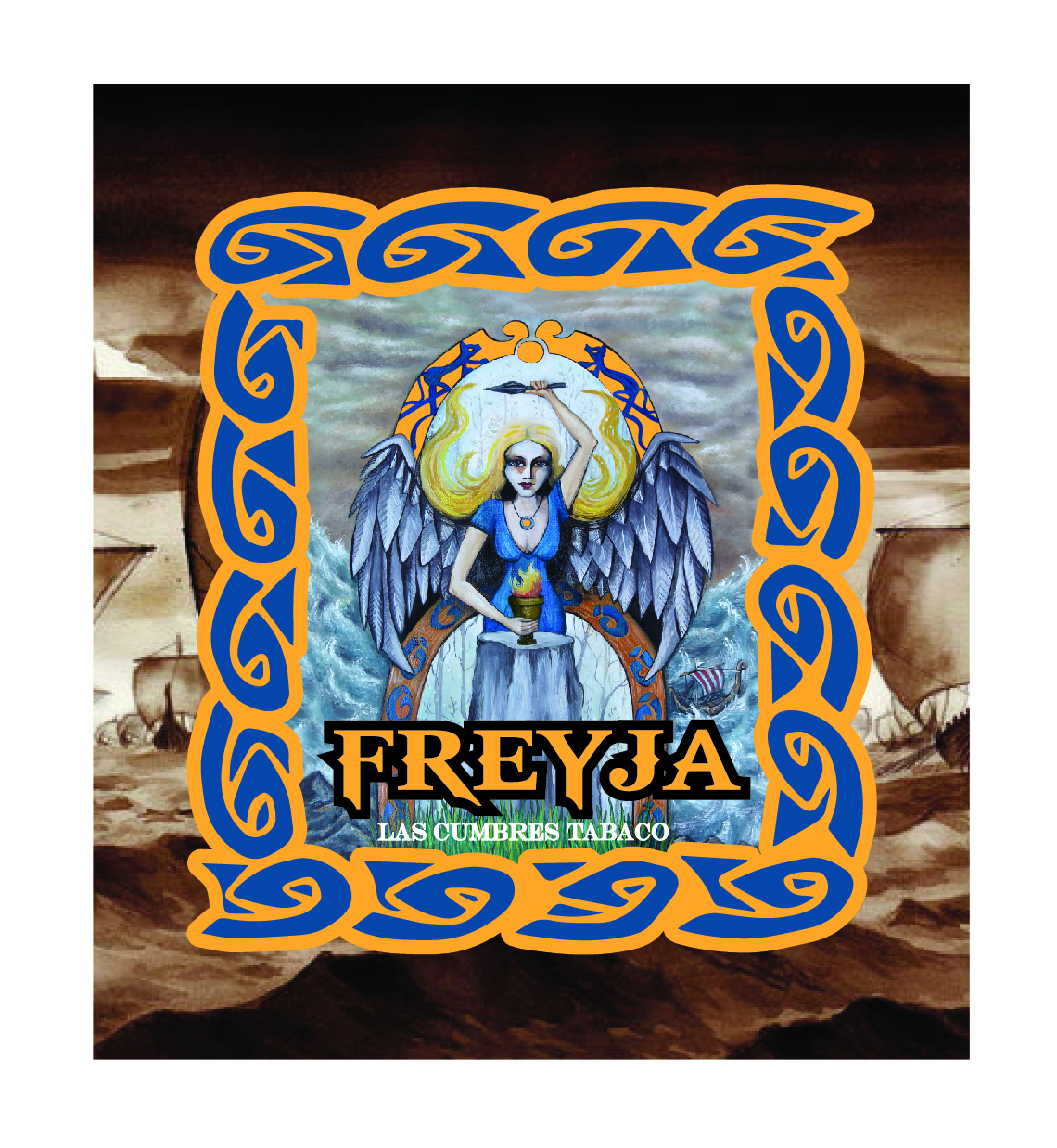 Las Cumbres Tabaco, the company founded by Jose Blanco and his wife Emma Viktorsson announced its newest line called Freyja.  Frejya is the follow up to highly successful releases, Senorial and Senorial 65th Anniversary lines..  While the Senorial were blended by Jose, Freyja is Emma's blend.  Those who know Jose know tobacco runs through his veins. His wife equally shares that passion as she has plenty of roots in the cigar industry. Freyja isn't a project where Emma is going to be a face.  Instead, Emma took her passion for the cigar industry and built a cigar from the ground up – and one she did on her own.
Jose Blanco's career has been well documented. In 1982 he went to work for La Empreza Leon Jimenes – located in the Dominican Republic. He spent 18 years working for the cigarette and beer divisions of Leon Jimenes. In 1999 he moved over to La Aurora S.A., the company's cigar division where he became the Director of Sales. While he worked in sales, he also was greatly involved with cigar blending. In 2011, Jose relocated for Nicaragua where he became Senior Vice President of Joya de Nicaragua. During his tenure at Joya, he was heavily involved with the making of the CyB cigar. In August 2013, Jose completed his two year contract at Joya and relocated back to the Dominican Republic and Las Cumbres Tabaco was launched.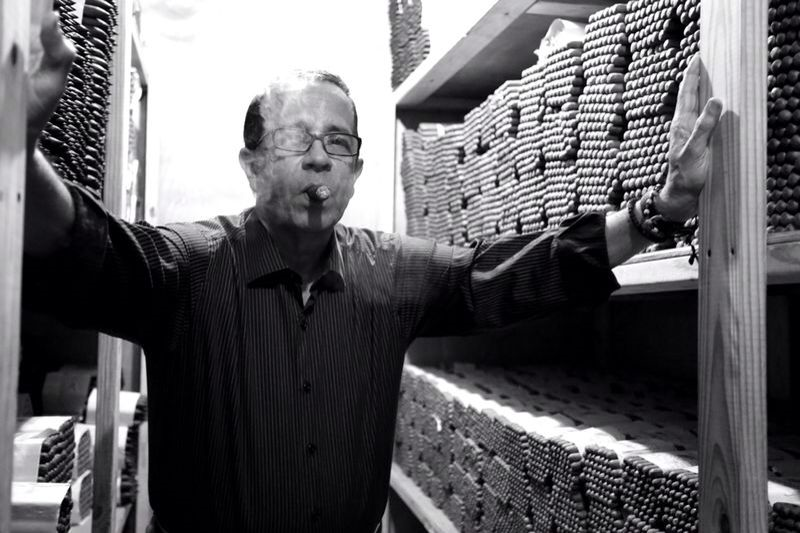 Emma Viktorsson grew up in the cigar industry.  Her Dad, Ake Viktorsson worked as a part of Swedish Match's International Team and was an Area Manager on different continents. After she completed her college studies in Paris, Viktorsson went to work in the cigar industry.  She took a job with Swedish Match's Premium Cigar group (General Cigar Company) where she stayed from 2005 to 2010. She eventually became a Marketing Area Manager for Premium Cigars in Eastern Europe covering over 10 countries.  She also assisted with other OTP (Other Tobacco Product) products.  During her time at Swedish Match she spent plenty of time in General Cigar's Santiago, Dominican Republic factory learning the production aspects of the cigar industry.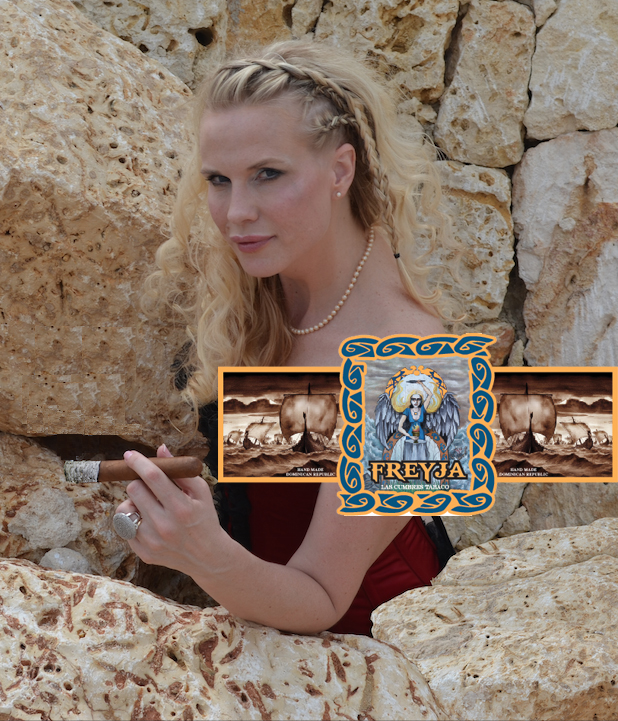 After leaving Swedish Match in 2010, Emma headed to Nicaragua with Blanco.  She continued to stay active in the cigar industry and played a behind the scenes role while he was at Joya de Nicaragua.  She would join him as he was blending, including playing a role on the tasting panel of CyB – all while continuing to build her knowledge in the industry.  When Jose and Emma returned to the Dominican Republic, to launch Las Cumbres Tabaco, she worked on the designs for the Senorial line.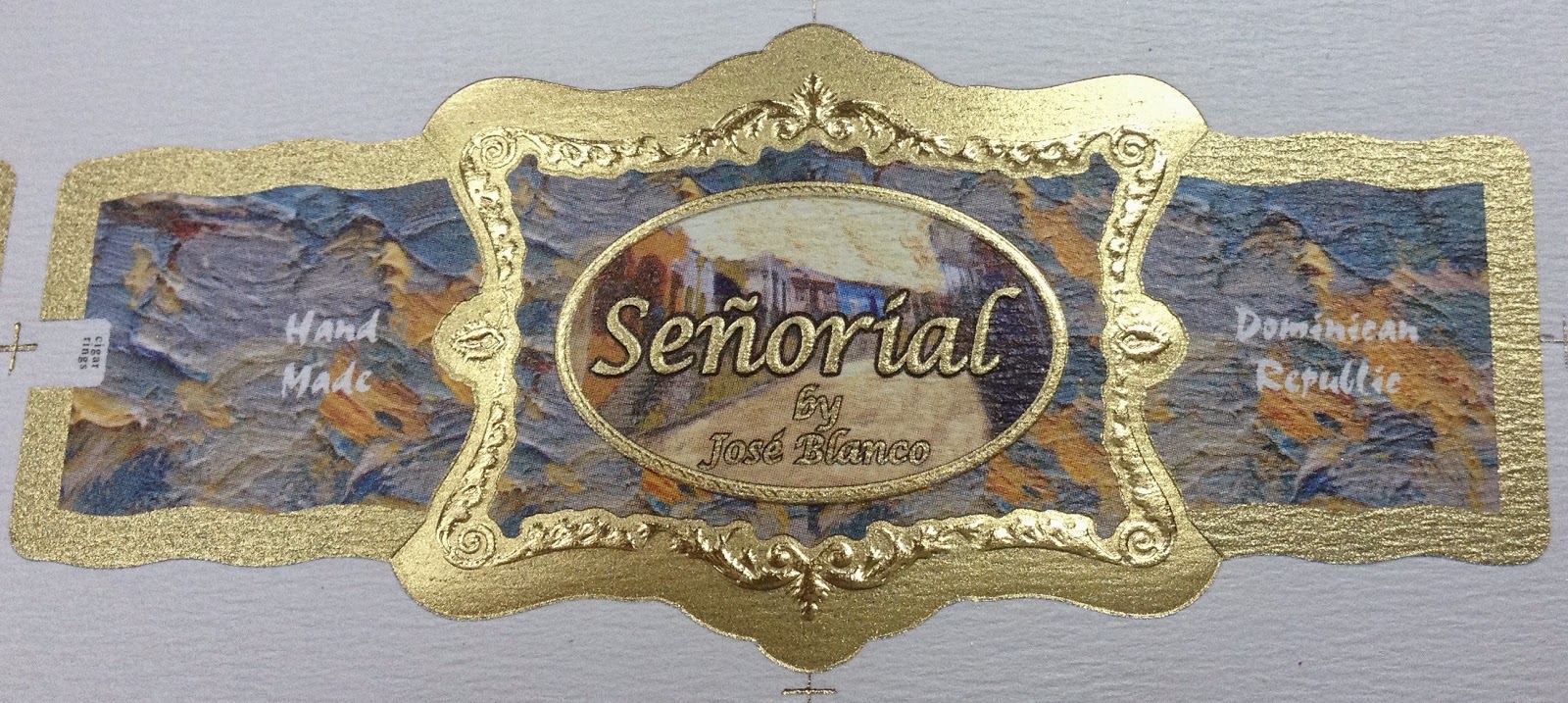 Emma told us that during her time in the cigar industry, she had been approached a couple of times to be the face of the brand.  Her response was always, "Why me? Who am I for that? So No thanks.".  While she had a decade of experience in the industry, it wasn't until after Las Cumbres Tabaco was launched that she felt ready to launch her own brand.
For her project, Emma made a decision to work on her project on her own.  She worked hands on with Tabacalera Palma's production manager and did not include her husband Jose or factory owner Jochy Blanco..  As she explained, "Until it was time to smoke, I did not include Jose or his cousin Jochy in my blend for a few reasons: I did not want a brand in my name to be a "Jose Blanco" or a "Jochy Blanco" -blend," but most of all I now felt ready to blend and want to see what would 'Emma´s blend' be? "
Jose added, "Emma is extremely picky, she is hard on herself and demanding on herself – she never wanted to be 'a face' unless she can blend. She gave it a shot and told me, with all respect 'I don´t want your input unless necessary because connoisseurs will recognize a Jose Blanco-blend and also I want to find my own style.'  Those were pretty much her words. I agreed."
For her blend, which would become the Freyja Cigar, she tweaked it a good 10 times before she reached the final one.
"Emma did great! She worked with the production manager very close and hard, and I got teased a lot in the factory! She's got her style and she accepted advice from the factory. She is humble but in the same time critical of herself like I have never seen anyone," said Jose. "Freyja shows years of interest from her younger years, then years of hard work, hunger for learning and dedication, what can I say… to me she makes a strong point."
As for the brand, Emma settled on the name Freyja.  Freyja is a Viking goddess. She is the goddess of beauty and fertility, but most importantly she is the chief of the Valkyrie.  This theme allows Emma to connect her Swedish roots to the cigar producing countries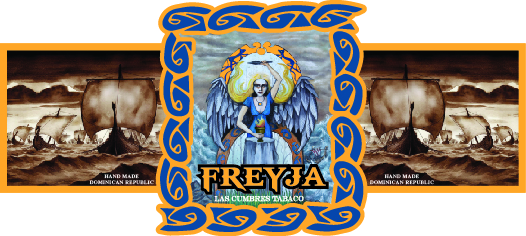 Freyja features a Dominican Criollo '98 wrapper, a Mexican San Andres binder, and a filler consisting of Nicaraguan Esteli, Dominican Criollo '98, and two primings of Dominican Piloto Cubano.  The cigar is being launched in four sizes.
The time Emma invested and the end result is something Jose is quite proud of. "These days have proven to me again what hard work, dedication, love and knowledge can accomplish! I feel extremely proud of what Emma has achieved Doing It HER WAY. Just like my idol Sinatra would say! " Jose also added, "Not only has she been my companion for the last 5 years and Jasper´s wonderful mother, but she has made me a better and wiser man, and she has made me look at business, marketing and tobacco in a totally different way."