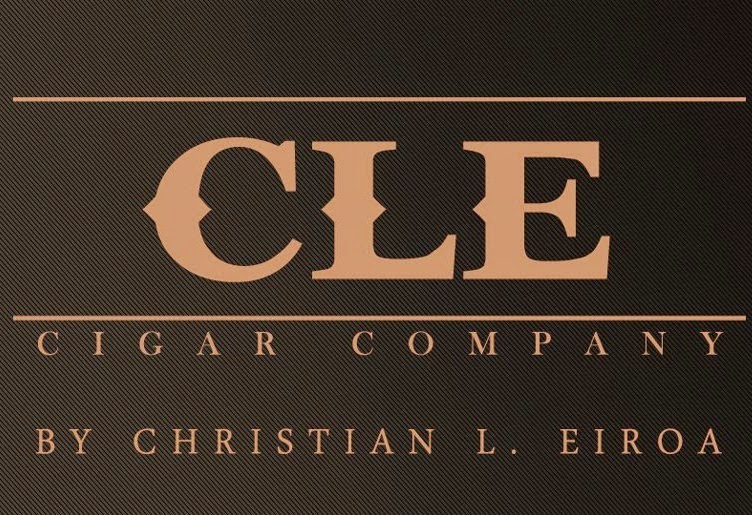 At the 2015 IPCPR Trade Show, CLE Cigars showcased three new lines: Aladino, Tatascan, and Rancho Luna. These are new lines of cigars that are spearheaded by Eiroa's father, Julio Eiroa.
"Those are my father's babies," said Christian Eiroa who appeared on Episode 150 of Stogie Geeks. According to Christian, his father always wanted to produce his own type of cigar done his own way. Over the years a series of events put such a project on the shelf.  The reasons this didn't happen changed across time: in the 1980s, the cigar industry was in a major slump; the 1990s saw the cigar boom and made it difficult to get tobacco; the 2000s saw the growth and focus of the Camacho brand. Now in latter stages of his career and with his son running CLE, Julio finally got the opportunity to create to do things his way.
One note is that Christian told us the packaging isn't 100 percent finished at this point.
Aladino
This is going to be a line that will have eight sizes that will be based on the Eiroa family's "Authentic Corojo" seed. In terms of the 8 sizes, the company says "With Aladino, you can choose your favorite size for the different times and different occasions without ever losing its distinction and characteristics. The color of the wrapper can help you gauge the strength yet each size has the very same blend and origin."
Aladino is the name of Christian Eiroa's factory that is located in Danli, Honduras. It was originally the name of a historic movie theater that resided at the same location where the factory was built. While Julio Eiroa's factory is called Las Lomas, Christian told us originally his father wanted to call the Las Lomas factory Aladino (Christian jokingly told us he'd have to "sue" his father if he used that name)  Aladino is now being used on this line.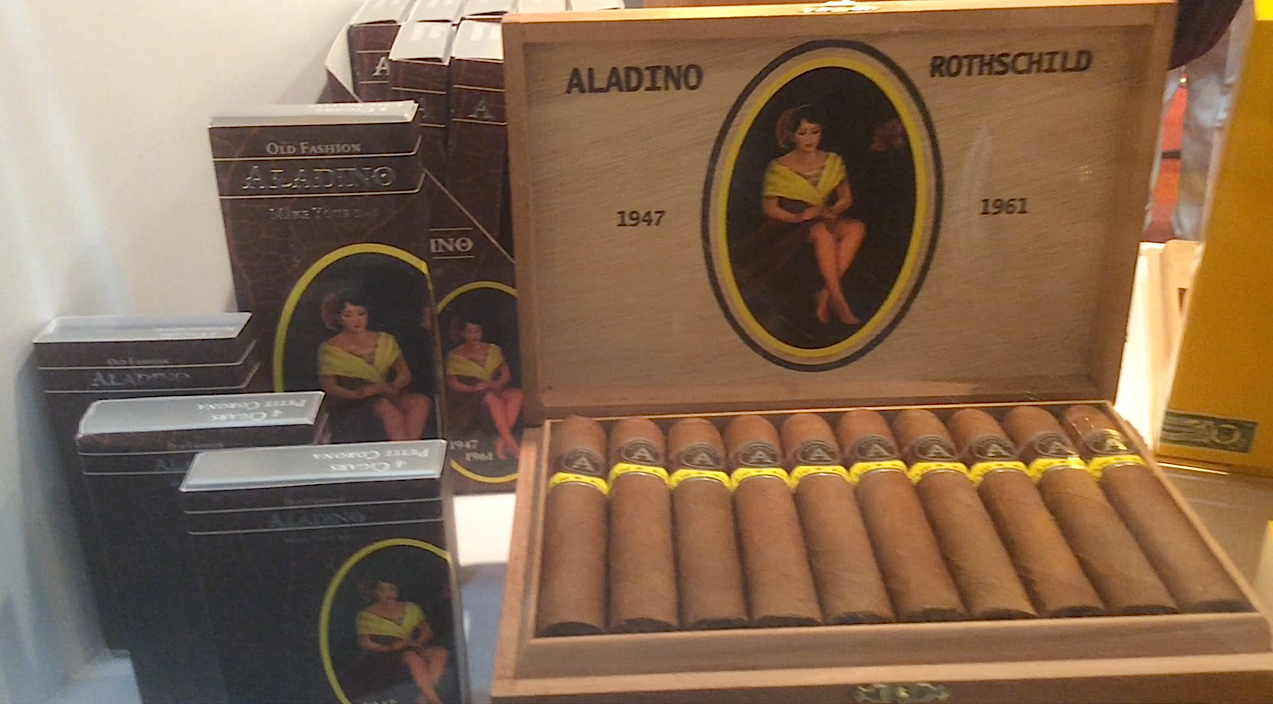 Aladino Petit Corona: 4 x 40 (SRP $4.00)
Aladino Corona: 5 x 44 (Prensado)  (SRP $5.00)
Aladino Palma: 6 x 43  (SRP $6.00)
Aladino Rothschild: 4 1/2 x 48 (Prensado) (SRP $8.00)
Aladino Cazador: 6 x 46 (SRP $8.00)
Aladino Elegante: 7 x 38 (SRP $8.00)
Aladino Robusto: 5 x 50 (Prensado) (SRP $10.00)
Aladino Churchill: 7 x 48 (SRP $13.50)
The cigars will be packaged in 20 count boxes. The Rothschild, Palma, and Churchill will also be available in three pack cartons. The Petit Corona will also be available in four pack cartons.
Tatascan
Tatascan is described as a Honduran puro. The name "Tarascan" translates to "Head Boss". It is meant to be mild to medium cigar an affordable price point. Tatascan is being rolled at the Las Lomas factory. Tatascan will be offered in nine sizes, each in a 21 count box.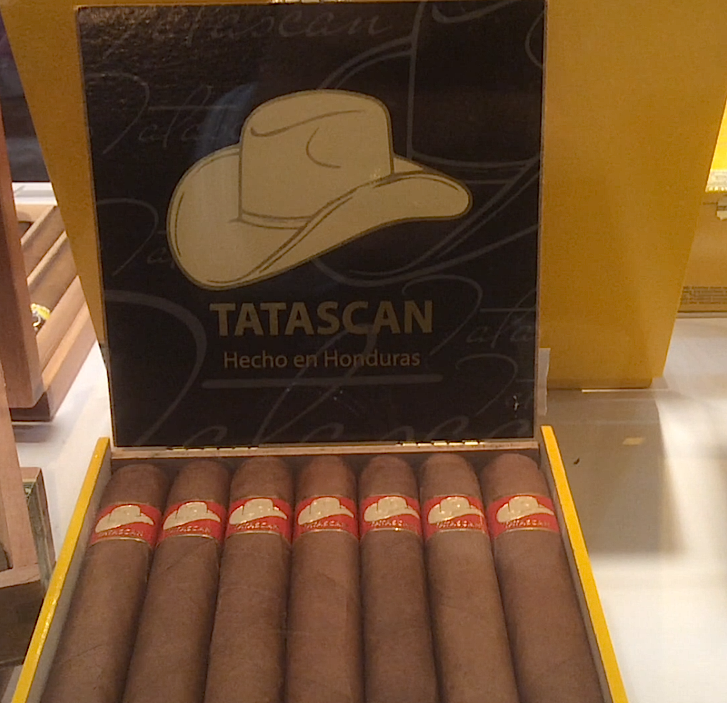 Wrapper: Honduran
Binder: Honduran
Filler: Honduran
Tatascan Palmas: 6 x 43 (SRP $3.50)
Tatascan Corona: 5 x 44 (SRP $4.00)
Tatascan Rothschild: 4 1/2 x 48 (Prensado) (SRP $6.00)
Tatascan Cazador: 6 x 46 (SRP $6.00)
Tatascan Robusto: 5 x 50 (Prensadoo) (SRP $6.00)
Tatascan Churchill: 7 x 48 (Prensado) (SRP $7.00)
Tatascan Double Corona: 7 x 52 (SRP $8.00)
Tatascan Toro: 6 1/4 x 54 (SRP $8.00)
Tatascan Gran Toro: 6 1/2 x 60 (SRP $10.00)
Rancho Luna
This is a cigar rolled at Las Lomas. It is a Honduran puro named in honor of the Rancho Jamastran farm. It will be sold in bundles of 20.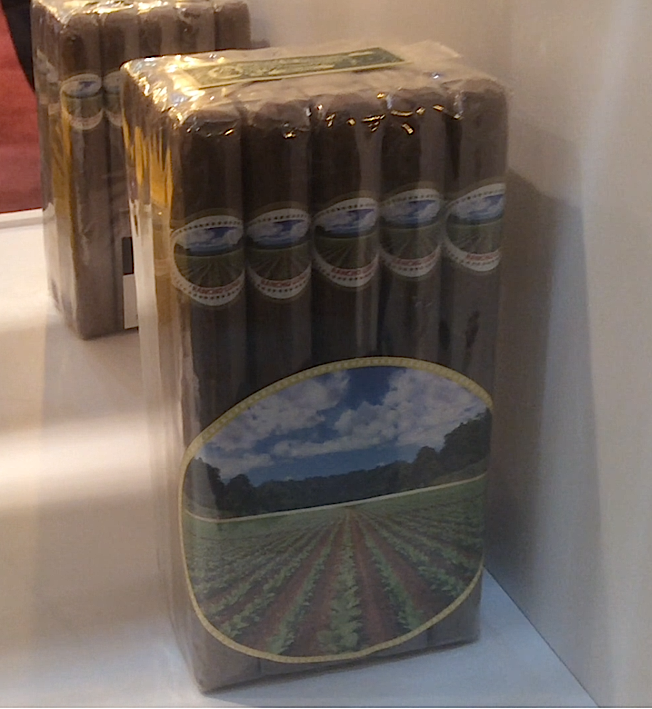 Wrapper: Honduran
Binder: Honduran
Filler: Honduran
Rancho Luna Palmas: 6 x 43 (SRP $3.00)
Rancho Luna Corona: 5 x 44 (SRP $3.50)
Rancho Luna Rothschild: 4 1/2 x 48 (Prensado) (SRP $5.00)
Rancho Luna Cazador: 6 x 46 (SRP $5.00)
Rancho Luna Robusto: 5 x 50 (Prensado) (SRP $5.50)
Rancho Luna Churchill: 7 x 48 (Prensado) (SRP $6.00)
Rancho Luna Double Corona: 7 x 52 (SRP $6.00)
Rancho Luna Toro: 6 1/4 x 54 (SRP $6.50)
Rancho Luna Gran Toro: 6 1/2 x 60 (SRP $7.50)