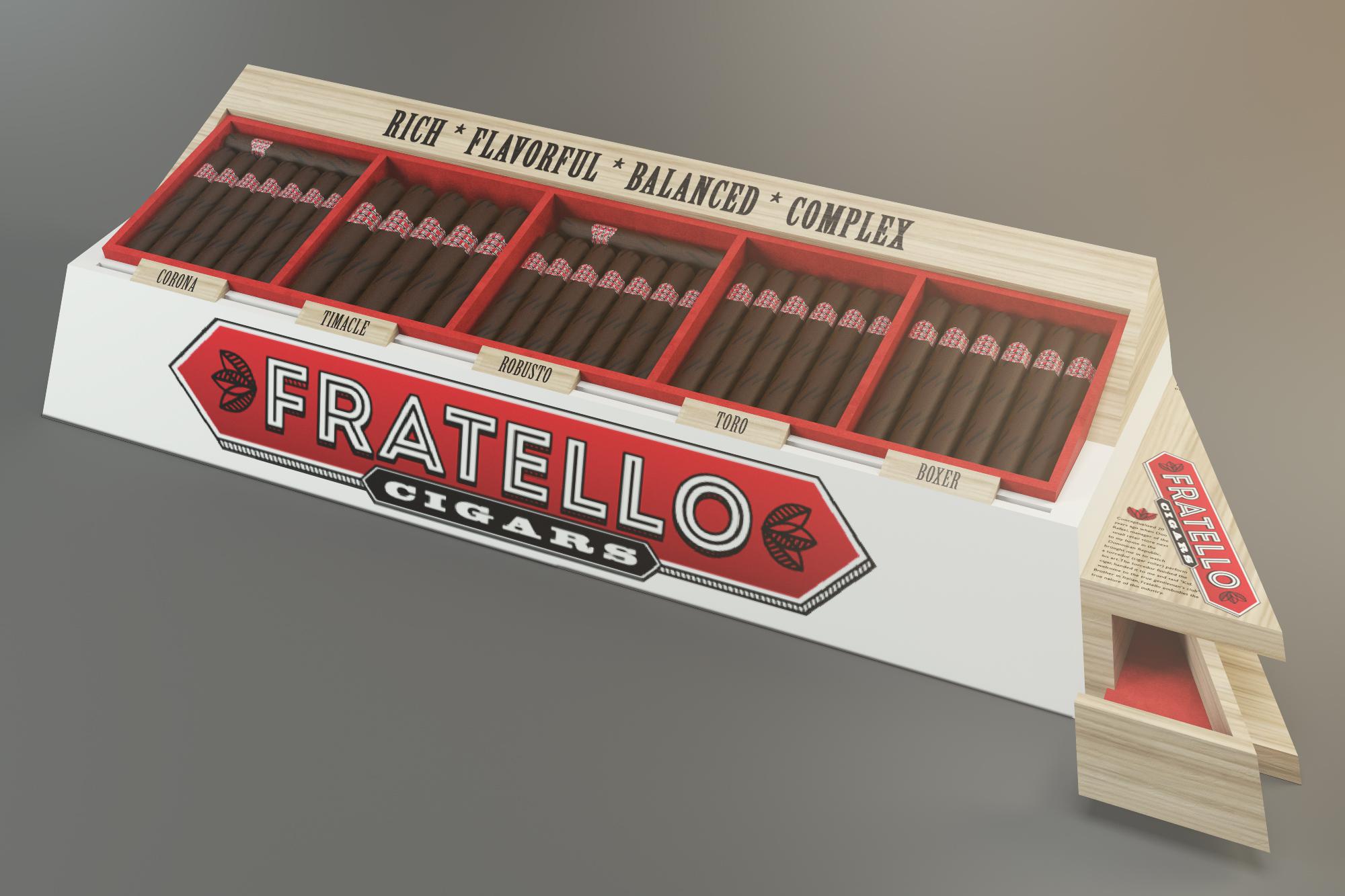 Fratello Cigars will introduce a new tray packaging option. The Fratello Tray will make its debut at the 2015 IPCPR Trade Show. The tray has a capacity to hold up to 200 cigars. It features eight modular divisions that can be used to hold the various vitola offerings in the Fratello line.
According to the company, the Fratello Tray will be available to show attendees and included with select combined show deals.
"We decided to combine the power of engineering with functionality and style. Cutting the total Fratello shelve space by 30% while increasing our cigar output by 10% was one of our main goals" said company founder Omar de Frias.
The tray also features what the company terms a "detachable secret compartment" that has "added benefits for retailers who own the tray.
In addition to the Fratello Trays, Fratello is launching the new Fratello Bianco line.