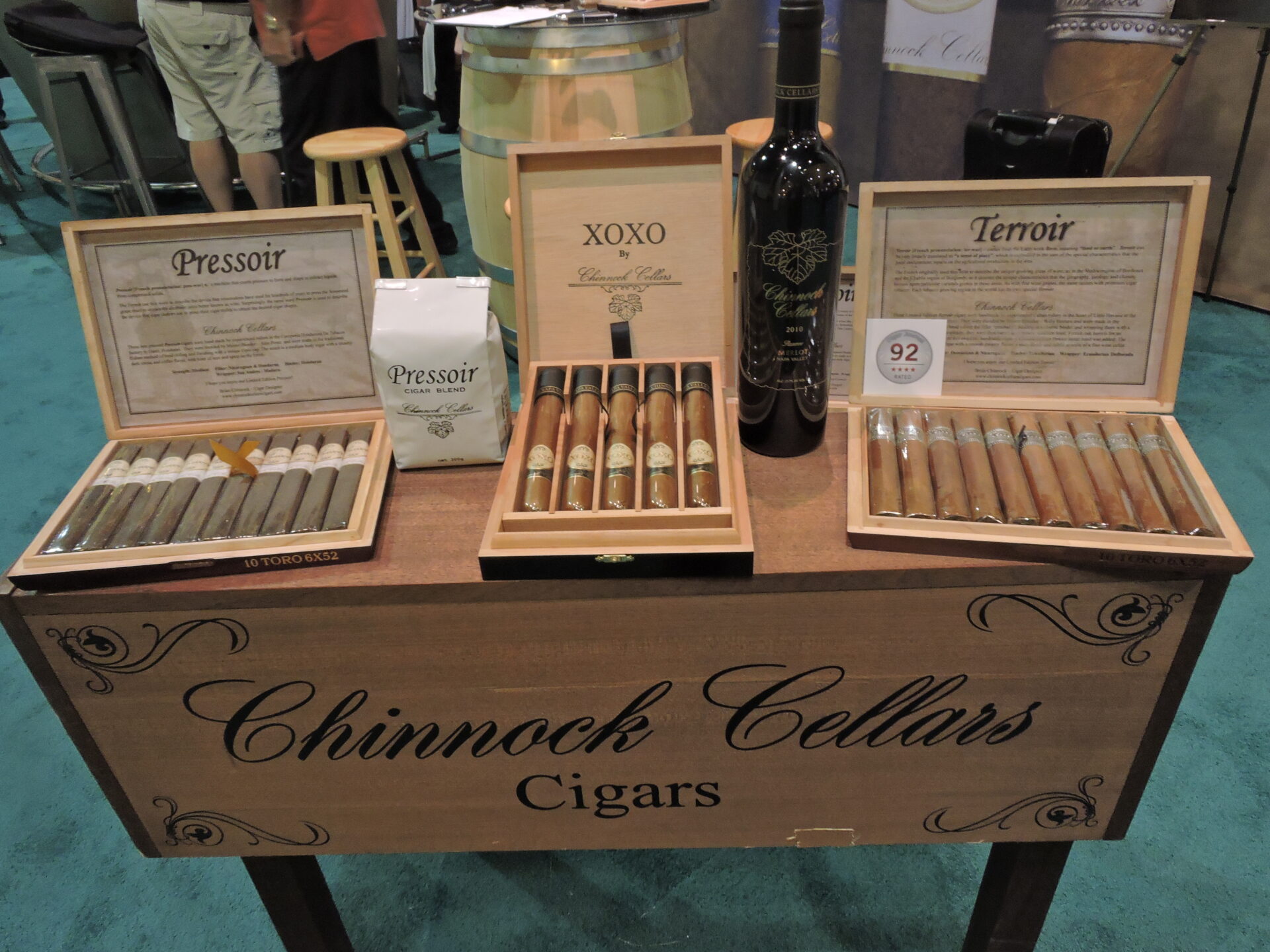 The 2015 IPCPR Trade Show was a very good one for Brian Chinnock and Chinook Cellars Cigars.At the show, the company launched its new limited edition XOXO line.  In addition to company showcased its current core line offerings, Terroir, Pressoir, and Cremoir. Chinnock Cellars always puts a lot of time and detail into the presentation of its products, and how those products are showcased at IPCPR. This year, the company was rewarded by IPCPR with a Best in Show Award for a small size booth at IPCPR.
Front and center was the new Chinnock Cellars XOXO line. If you watched Episode 139 of Stogie Geeks, Chinnock broke news of thew release of XOXO. This cigar is a collaboration with El Titan de Bronze and involves hand-infusing some of the world's most expensive cognac into the cigar. The infusion is done by spraying the tobacco leaves that go into the product. The cigars are packaged five per box with a total production of 100 boxes being made. Chinnock says these will be heading to his top tier accounts.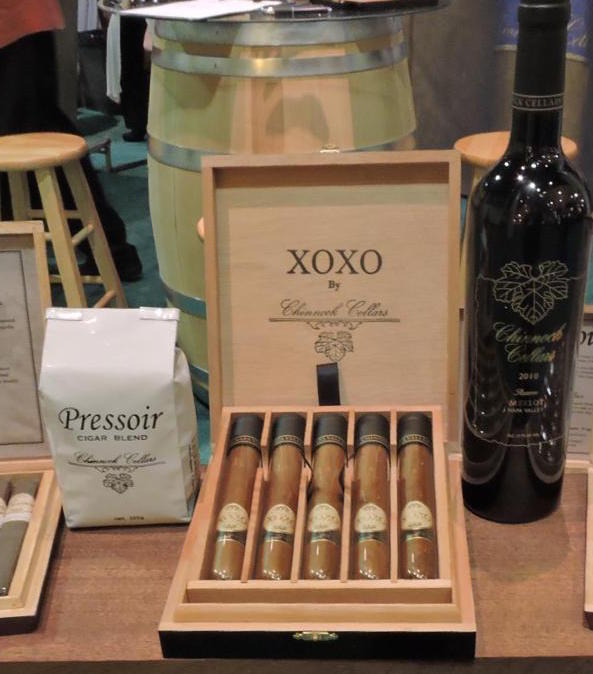 Each cigar is packaged in a glass tube. The tube has the same capsule that is seen on a wine bottle. The band was also put on backwards so when the cigar is displayed, it resembles the wine bottle.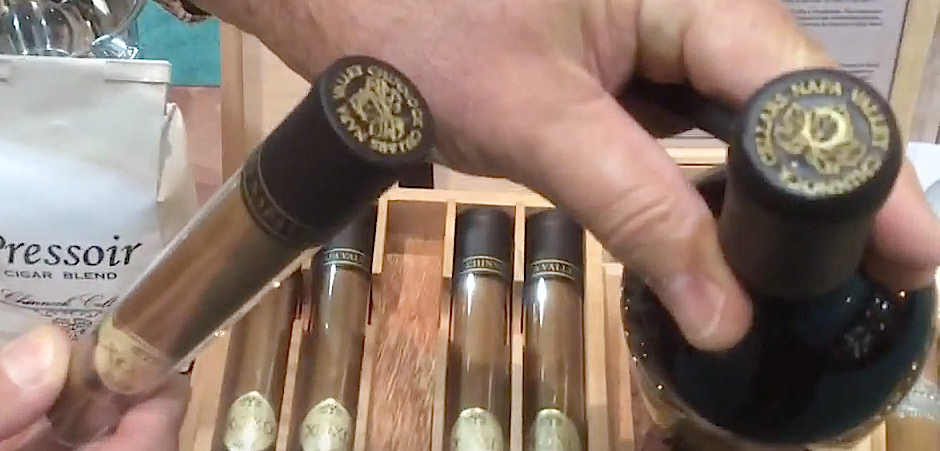 In addition, the company has launched its first coffee blend, Pressoir. This is meant to pair with the Chinnock Cellars' box-pressed cigar with the same name.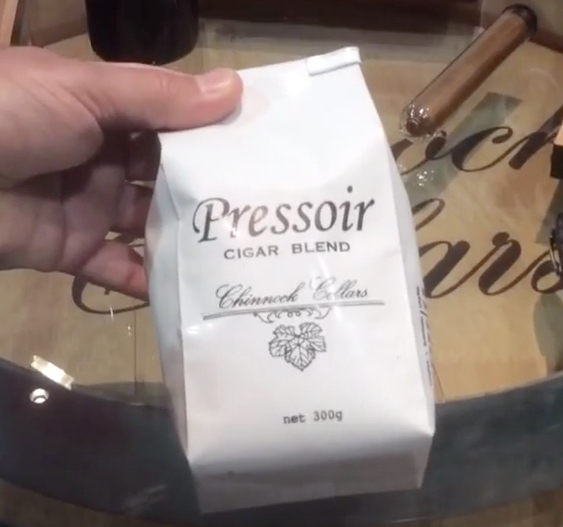 As mentioned, Chinnock Cellars won a best in show award. Brian Chinnock takes us through the booth and recaps all of the happenings at the show.