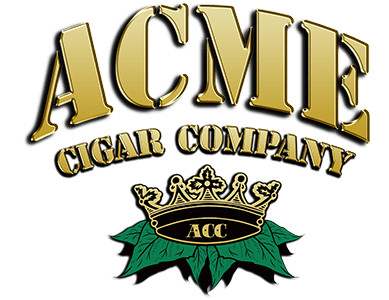 While ACME Cigar Company recently unveiled three regular production lines at the 2015 IPCPR Trade Show, the company has plans to unveil its first limited edition. The ACME Limitada is slated to hit cigars this Fall. It turns out this is a special cigar as it was once of the last ones blended by the late Frank Llaneza.
ACME Cigar Company is utilizing the Nicaraguan American Cigars SA (NACSA) factory to make its cigars. This happens to be a factory founded by Llaneza. ACME Cigar Company co-founder Jay Lundy told Stogie Geeks that he uncovered a bunch of petite corona cigars in the factory's cold storage zone at the NACSA factory with the name "Frankie" on it. Lundy discovered this was one of the last blends that Llaneza worked on before he passed away in 2010. He then was able to acquire the cigars and make it ACME's first Limitada.
The plan is for the Limited to be available in 12 count boxes. There will be 600 boxes of the ACME Limitada that will be available to key accounts.
Below is the video of our conversation with Lundy.