Agile Cigar Reviews replace what we termed "Assessment Updates". The concept is the same, but the name is different. Agile Cigar Reviews use a lightweight, shorter format. These will never take the place of our comprehensive reviews. They are only used on blends we have previously assessed. This might be a blend we are re-scoring or providing a score for a first time. It might be a blend we are looking at in a different size. Today we look at the Arturo Fuente Casa Cuba in the Doble Cuatro (Short Robusto) size. This is a cigar we previously did an assessment in the Doble Seis (Toro) size back in February, 2014.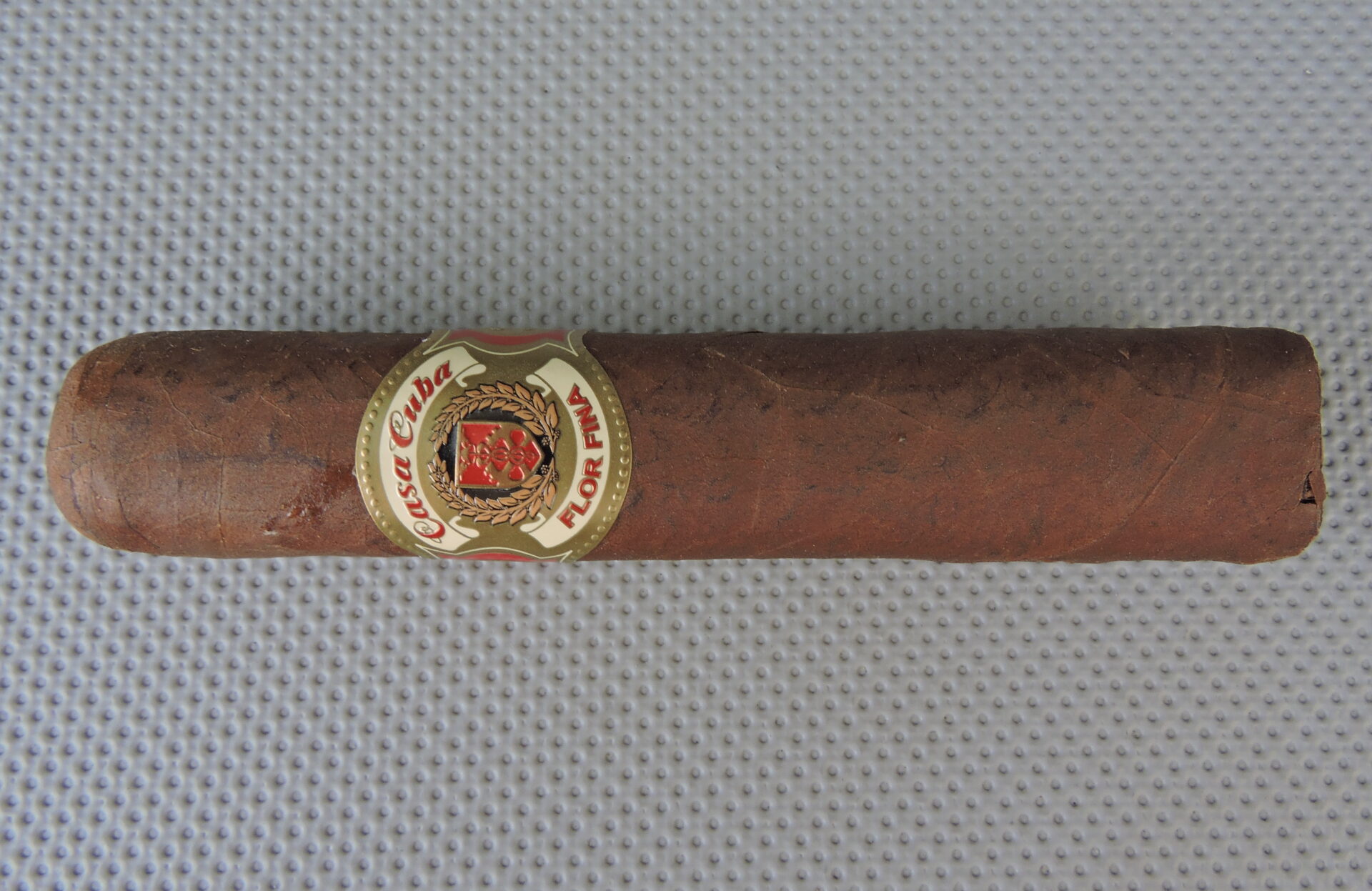 Wrapper: Ecuadorian Havana
Binder: Dominican
Filler: Dominican
Country of Origin: Dominican Republic (Tabacalera A. Fuente y Cia)
Doble Cuatro: 4 1/2 x 54
Late in 2013, Arturo Fuente launched its Casa Cuba line of cigars. It had originally been targeted to be a part of the launch of the company's 100th anniversary in 2012.  However, in June, 2012 it was announced that plans for the Fuente 100th anniversary were being put on hold due to "personal and professional challenges".  It was widely believed that this was tied to a fire that destroyed two Fuente warehouses in late 2011.  Finally, toward the end of 2012, the Casa Cuba made it to retailer shelves. Overall I found this to be a very different cigar from Arturo Fuente, but one that was enjoyable.
Casa Cuba is a cigar that was blended by Carlos Fuente, Sr. It is believed to be the first significant release that Carlos Sr. has put together in many years. This is a cigar that is being marketed for the most part without the "A. Fuente" name and appears to be positioned as a brand that will stand on its own. It is also the first new brand in the Arturo Fuente cigar catalog in recent years.  The Casa Cuba was originally released with limited distribution to the Florida market.  This soft launch was denoted with a secondary band that said "pre-release".  Once Casa Cuba hit the national market in 2014, the secondary band was dropped.
My experiences with the Casa Cuba blend is that it is one that delivers an interesting tangy, almost barbecue-like sweetness.  This was consistent with the Doble Cuatro vitola as it also had this flavor note.  Along the way, I found the Double Seis delivered notes of natural tobacco, pepper, and earth. I found the tangy notes to be more prominent in the early stages of this cigar, and later these notes played more of a supplemental role from the background.  This cigar starts out medium in terms of strength and body.  By the second half, both notes progressed medium to full. The construction of this cigar was excellent.
Overall this was an interesting cigar. It might not be a profile for everyone, this is nice change of pace cigar from Fuente and its one worth checking out.  It's a cigar definitely worthy of a five pack in your humidor.