Sosa Cigars will be re-introducing is Macabi line of cigars.  Today the company has announced it will be bringing the brand back and updating it into a new brand being called Macabi USA.  The new brand will feature two blends.  The Macabi USA will feature a Habano wrapper offering while the Macabi USA Peppermint Cigar will feature a Habano / Candela barber pole offering.  The new blends are now currently available.
The Macabi brand traces its doors back to Miami, Florida.  It was a cigar made by the Gonzalez family of the "Flor de Gonzalez" brand.  At the time, the Macabi brand had a slogan known as "Pride of Miami".
Macabi USA continues a trend by Sosa Cigars over the past few years of small batch production.  The Macabi USA will be made by a single "Level 9" roller who has 10 years experience at the H. Upmann factory, and 20 years total rolling experience.  According to Sosa Cigars Macabi USA will be limited to 25,000 cigars per year. The cigar is being produced in the United States.
The Macabi USA features a five country blend consisting of an Ecuadorian Habano wrapper, a Honduran binder and filler from the Dominican Republic, Nicaragua, and Colombia.   The cigar will be available in five sizes. The Macabi USA Peppermint cigar will use a dual wrapper consisting of Ecuadorian Habano and Ecuadorian Candela, but will be available in a single size (Royal Corona). Pricing will be in the $7.00 to $8.50 range.
The revitalization of an old brand has been a theme of Sosa Cigars (Antillian Cigar Corporation) as the company celebrates its 50 years in the business.  Earlier this year, the company introduced the Imperio Cubano Miami – this was another old brand in the Sosa portfolio that also was moved to Miami to become a small batch offering.
At a glance, here is a look at the Macabi USA.
Macabi USA (Habano)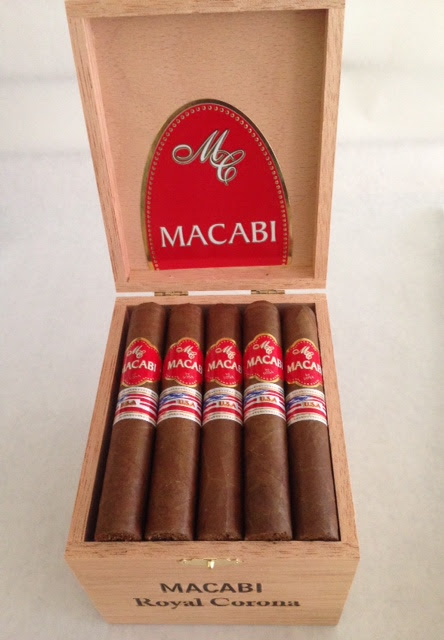 Wrapper: Ecuadorian Habano
Binder: Honduran
Filler: Dominican, Nicaraguan, Colombian
Royal Corona: 5 x 50
Corona Extra: 6 x 50
Belicoso Fino: 6 1/2 x 52
Double Corona: 7 x 50
Lancero: 7 1/2 x 38
Macabi USA Peppermint Stick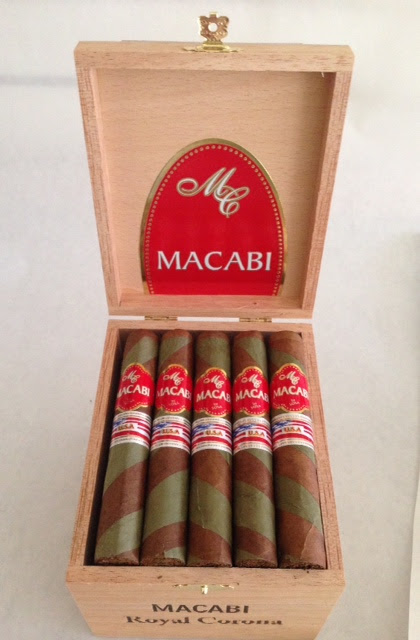 Wrapper: Ecuadorian Habano / Ecuadorian Candela
Binder: Honduran
Filler: Dominican, Nicaraguan, Colombian
Royal Corona: 5 x 50