Agile Cigar Reviews replace what we termed "Assessment Updates". The concept is the same, but the name is different. Agile Cigar Reviews use a lightweight, shorter format. These will never take the place of our comprehensive reviews. They are only used on blends we have previously assessed. This might be a blend we are re-scoring or providing a score for a first time. It might be a blend we are looking at in a different size. Today we look at the Flor de las Antillas MAM-13 by My Father Cigars. We have assessed the Flor de las Antillas before, but in different sizes, most recently in the Toro Grande size back in July, 2013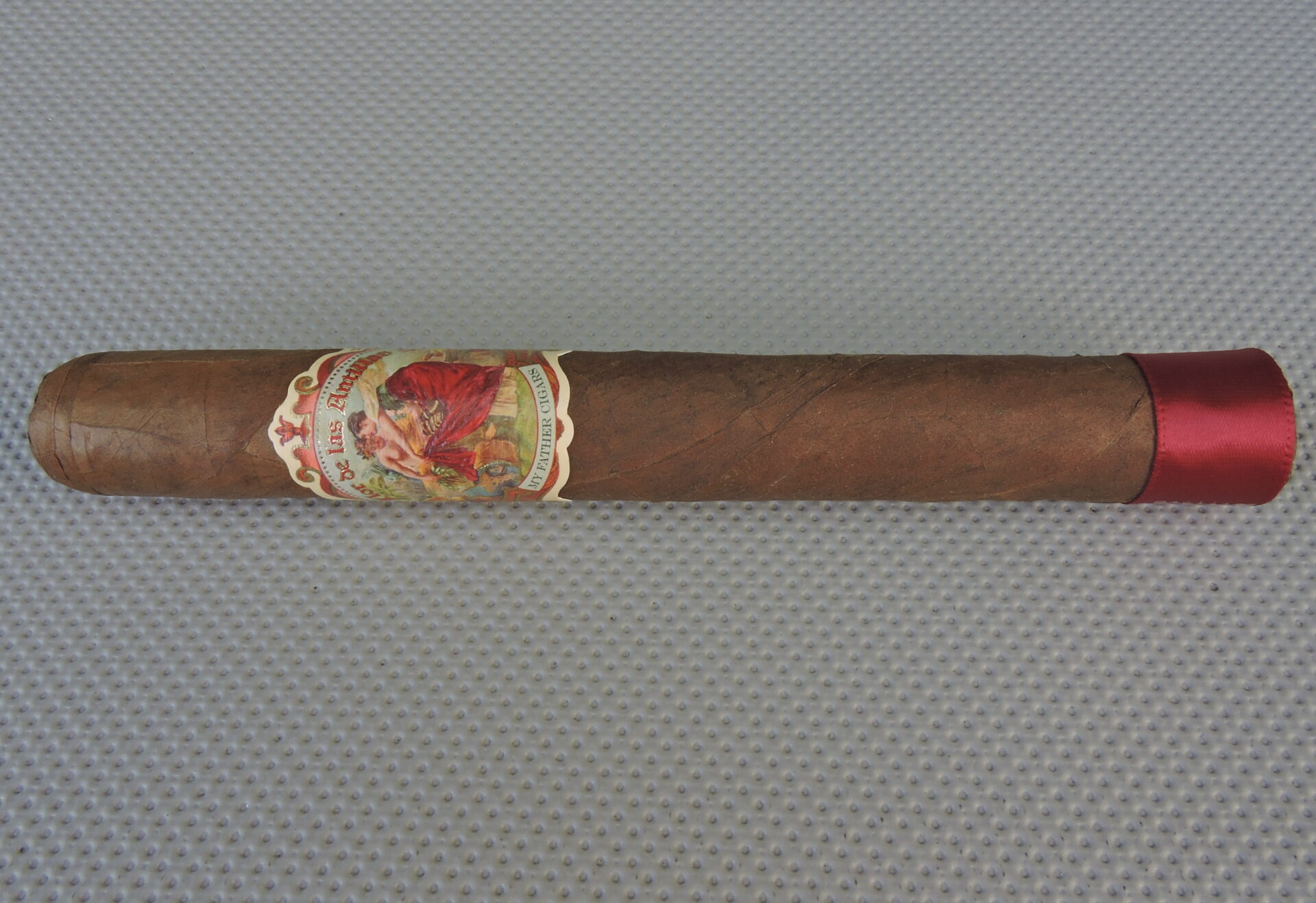 Wrapper: Nicaraguan Sun-Grown
Binder: Nicaraguan
Filler: Nicaraguan
Country of Origin: Nicaragua (My Father Cigars SA)
MAM-13: 6 x 48
In 2012, My Father Cigars released the Flor de las Antillas. This was meant to fill a gap in the My Father Cigars portfolio by providing a cigar in the medium strength, medium-bodied range.  The cigar became a household name when the Toro vitola captured Cigar Aficionado's Cigar of the Year award in 2012. The cigar enjoyed enormous success in 2013. This led to several limited edition and shop exclusive cigars that follow. Today we take a look at one of those sizes – a 6 x 48 vitola called MAM-13. This was a cigar that was released to five retailers in the Southeast back in 2013.
If the MAM-13 looks different, it is because it is a rounded vitola.  The original Flor de las Antillas was released in four regular production box-pressed sizes. The MAM-13 is actually the second rounded vitola that was released in the Flor de las Antillas line. Earlier in 2013, the Flor de las Antillas Short Churchill – which was a slightly longer 6 1/2 x 48 vitola.  The blend is the same as the MAM-13 is a Nicaraguan puro – featuring a Nicaraguan Sun Grown wrapper.
A total of five hundred 20 count boxes were split among the five retailers. These retailers include: Birmingham Cigars (Alabama); Burns Tobacconist (Chattanooga, TN); Emerson's Cigars (Virginia Beach, VA); Havana Connections (Richmond, VA); and Tinderbox of the Carolinas (Charlotte, NC).
The Flor de las Antillas MAM-13 provides a mix of cedar, natural tobacco sweetnesswrh, coffee, and white pepper notes. One difference with this cigar is I found that it had more in the way of cedar and natural tobacco than some of the box-pressed sizes. The flavors remain medium-bodied throughout the smoking experience.  The strength started out on the upper end of mild to medium and by the second half progressed to medium. I found a little less strength on the MAM-13 compared to when I normally smoke a Flor de las Antillas, but given this cigar is from a 2013 batch, this didn't surprise me.
Overall the Flor de las Antillas MAM-13 was a nice format for the Flor de las Antillas line. While I'd still lean toward the box-pressed sizes, especially the box-pressed robusto, this is a nice change of pace vitola in the line. It's definitely worth picking up a fiver.
Summary
Burn: Excellent
Draw: Excellent
Complexity: Medium
Strength: Mild to Medium (1st Half), Medium (2nd Half)
Body: Medium
Finish: Excellent
Assessment: 3.0-The Fiver
Score: 89
References
Original Assessment: Flor de las Antillas by My Father Cigars (Pre-Release)
News: Flor de las Antillas MAM-13 LE Vitola Headed to Five Southeast Retailers
Price: ~$7.25
Source: Purchased
Stogie Geeks Podcast: Episode 173
Stogie Feed: Flor de las Antillas MAM-13 by My Father Cigars