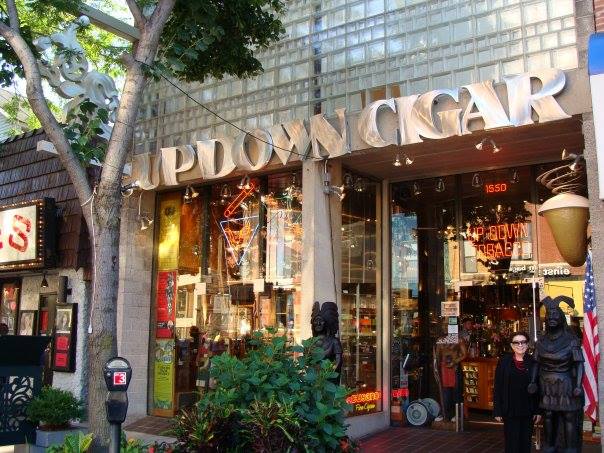 Diana Silvius, the popular Chicago-based tobacconist and owner of Up Down Cigar has passed away.
Silvius had over 50 years experience in premium tobacco. It was back in 1963 when Silvius opened an experimental art gallery in Chiago's Old Town section called Gerald Bernard Gallery. In that art gallery, she also began to carry tobacco products. The tobacco component of her business grew and eventually became the core. By the mid 1970s, her main focus was on premium tobacco. In 1975, she opened the current 1550 N. Wells location in Chicago.
Silvius also began to play a more important role in the tobacco industry itself. She took a more hands-on role with the RTDA (now known as the IPCPR). By 1991, she was elected president of the RTDA – the first time a female had been elected to that position.
In addition, Silvius was a cigar brand owner.  It was back in 1988 when she approached the Fuente family about making her own cigar.  Since then production of the Diana Silivius line of cigars has been made at the A. Fuente y Cia factory has carried her name.
Silvius was awarded the initial Zino Davidoff Legacy Award at the 2012 Davidoff Golden Band Awards. This award is presented to an individual from its Appointed Merchants. who has stood out over the years as a champion of premium cigars and premium cigar retailers.
The International Women's Cigar Society produced this short film about Silvius back in 2012.
Photo Credit: Up Down Cigar Facebook Page
Video Credit: International Women's Cigar Society