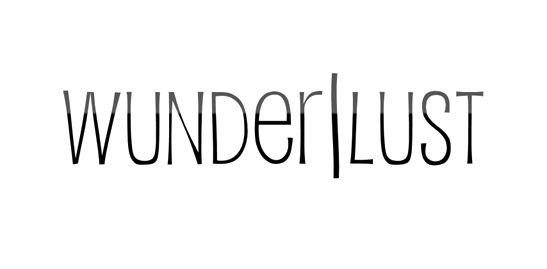 RoMa Craft Tobac has announced the release of an exclusive brand for the German Market. The brand is called Wunder|Lust and it has already had a pre-release launch to Germany.  Wunder|Lust will have a soft launch to 21 select retailers in Germany with formal launch at InterTabac 2016 in September where it will be available to all German retailers.
In a related announcement, RoMa Craft Tobac also announced a new distribution partnership with August Schuster GmbH & Co. KG, headquartered in Bünde, Germany.  It was this partnership that lead to the creation of this new brand.
RoMa Craft Tobac co-founder Skip Martin explained the how the project came about:
"In the last few years, RoMa Craft Tobac has been approached by a number of European distributors. Frankly, given that we have limited our production to less than 1.2 million cigars annually, Mike Rosales and I had decided that distribution outside of the United States was not going to be a part of our strategy. However, in early 2014 I had the pleasure of spending some time with Annmarie Schuster, the daughter of Phillip Schuster, blending in the factory and learning about the storied history of her family's company. Later that year, Phillip extended an offer to become our distributor in Germany.

"Historically, the company founded in 1909, had been very selective in which brands they would distribute alongside their own. The list includes: Camacho, Drew Estate, La Flor Dominicana and A. Turrent. As the agreements with Camacho and Drew Estate ended due to the acquisition of those companies by larger entities with their own distribution channels, Schuster indicated that they had been looking for a new partner.

"In late 2015, I travelled to Germany to learn more about the market. What I found was universal respect and admiration of the Schuster Family and a lot of consumer recognition and demand for our RoMa Craft brands. After touring their factory, one of the last in the country manufacturing cigars using traditional methods, and spending time with Phillip, Annmarie, Manfred and Oliver Schuster, I found a lot of parallels in the philosophies of RoMa Craft and Schuster Cigars. Among these, they share our relentless focus on product quality and hold in even higher regard, the integrity of their company and family name.

"We are honored to join La Flor Domincana and A. Turrent, and to be represented by the Schuster family in Europe's strongest premium cigar market."
The Wunder|Lust blend is a completely new and is highlighted by a Brazilian Mata Fina Castano Oscuro wrapper over an Besuki Indonesian binder and an undisclosed filler. While RoMa Craft Tobac uses a Brazilian Arapirica wrapper on its Intemperance BA XXI line, this is the first major release but the company with a MataFina wrapper. The cigar will be offered in four sizes.
In terms of the line, Martin explained:
"Wunder|Lust is a very unique blend, and something completely different for both RoMa Craft Tobac and Nica Sueno. It was inspired by the tobaccos we found in the massive inventory that the Schuster's maintain in their own factory. We believe we have created a portfolio of four vitollas that will present very proudly in a market dominated by, and consumers who measure their cigars against their experience with, Cuban cigars.

"We believe that the construction, draw, flavor and aroma of Wunder|Lust is equal, or better than, any cigar currently being sold in Europe and we are very proud to present it, along with our other RoMa Craft Tobac offerings, to a new group of premium cigar consumers in Germany."
The pre-release launch took place the end of last year at Dalay Zigarren in Saarbrücken, Germany (12/27/15) and Cigarworld Lounge Düsseldorf in Düsseldorf, Germany (12/28).
The initial production of Wunder|Lust will be 10,000 cigars. These cigars will be released in special pre-release packaging. Each box, in the four sizes will contain two twenty-one count bundles. A total of 250 boxes will be made to the first twenty select retailers in Germany. In terms of the full launch later this year, total production is planned at 100,000 cigars for 2016.
Martin stated that Wunder|Lust will not be a brand that is imported, distributed, or sold in the U.S. Market.
At a glance, here is a look at the RoMa Craft Tobac Wunder|Lust:
Blend Profile
Wrapper: Brazil Mata Fina (Castano Oscuro)
Binder: Indonesia (Besuki)
Filler: Undisclosed
Country of Origin: Nicaragua (Fabrica de Tabacos Nica Sueno)
Vitolas Available
Petit Belicoso: 4 5/8 x 54 (MSRP € 8.25)
Robusto: 5 x 50 (MSRP € 8.75)
Gran Corona: 5 5/8 x 46 (MSRP € 8.00)
Gran Toro: 6 x 52 (MSRP € 9.25)