Agile Cigar Reviews replace what we termed "Assessment Updates". The concept is the same, but the name is different. Agile Cigar Reviews use a lightweight, shorter format. These will never take the place of our comprehensive reviews. They are only used on blends we have previously assessed. This might be a blend we are re-scoring or providing a score for a first time. It might be a blend we are looking at in a different size. Today we look at the D'Crossier L'Forte Robusto. This is a cigar we previously assessed back in November, 2014.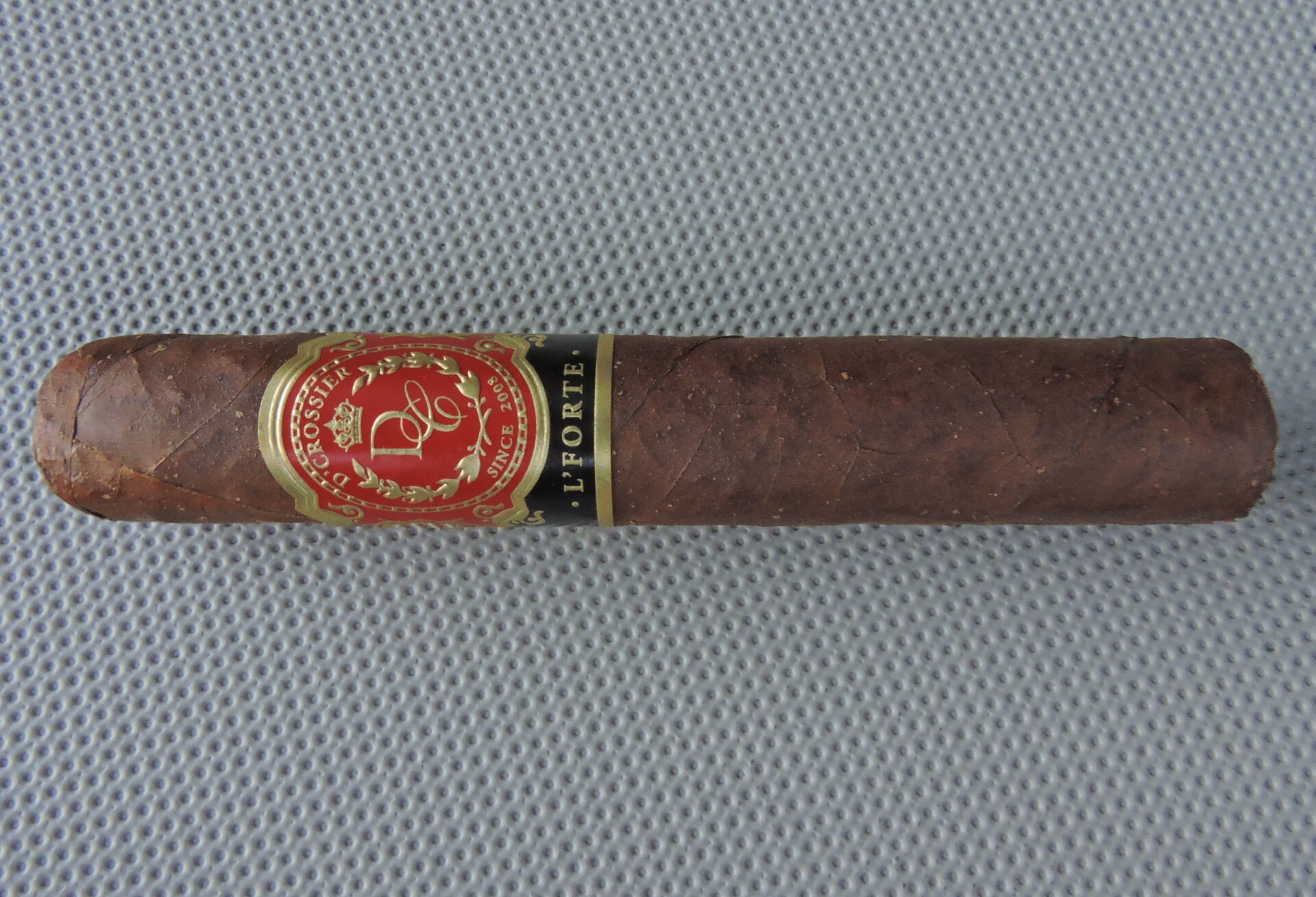 Wrapper: Costa Rica
Binder: Not disclosed
Filler: Dominican Republic, Nicaragua
Country of Origin: Costa Rica
Robusto: 4 7/8 x 50
In 2014, D'Crossier Cigars released a new limited production cigar known as L'Forte. As the name indicates, the D'Crossier L'Forte introduced a stronger and fuller blend into the company's portfolio.  From its packaging, to the production process, to the tobaccos used in this line, it is intended to be one of the most premium offerings from D'Crossier to date.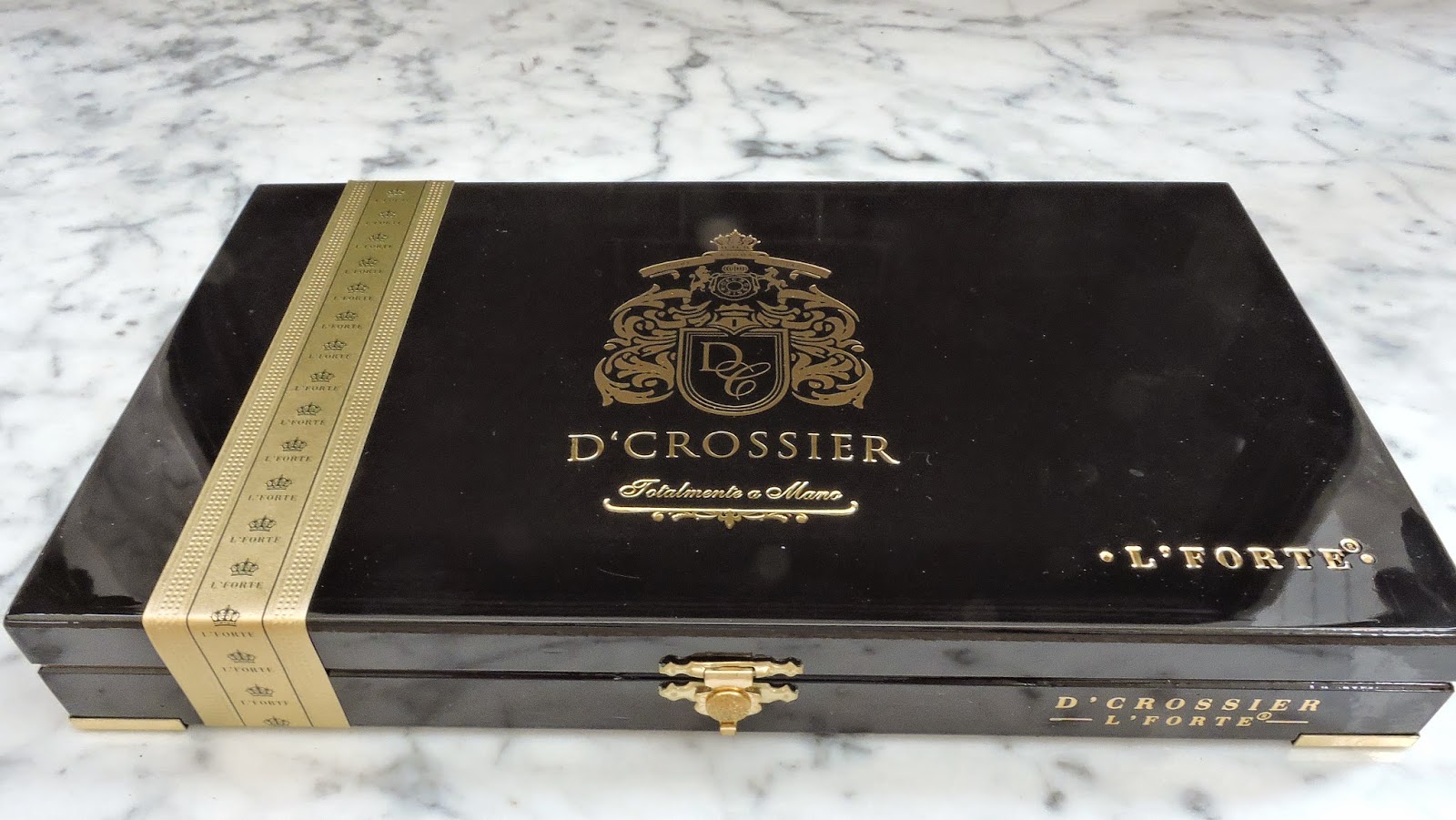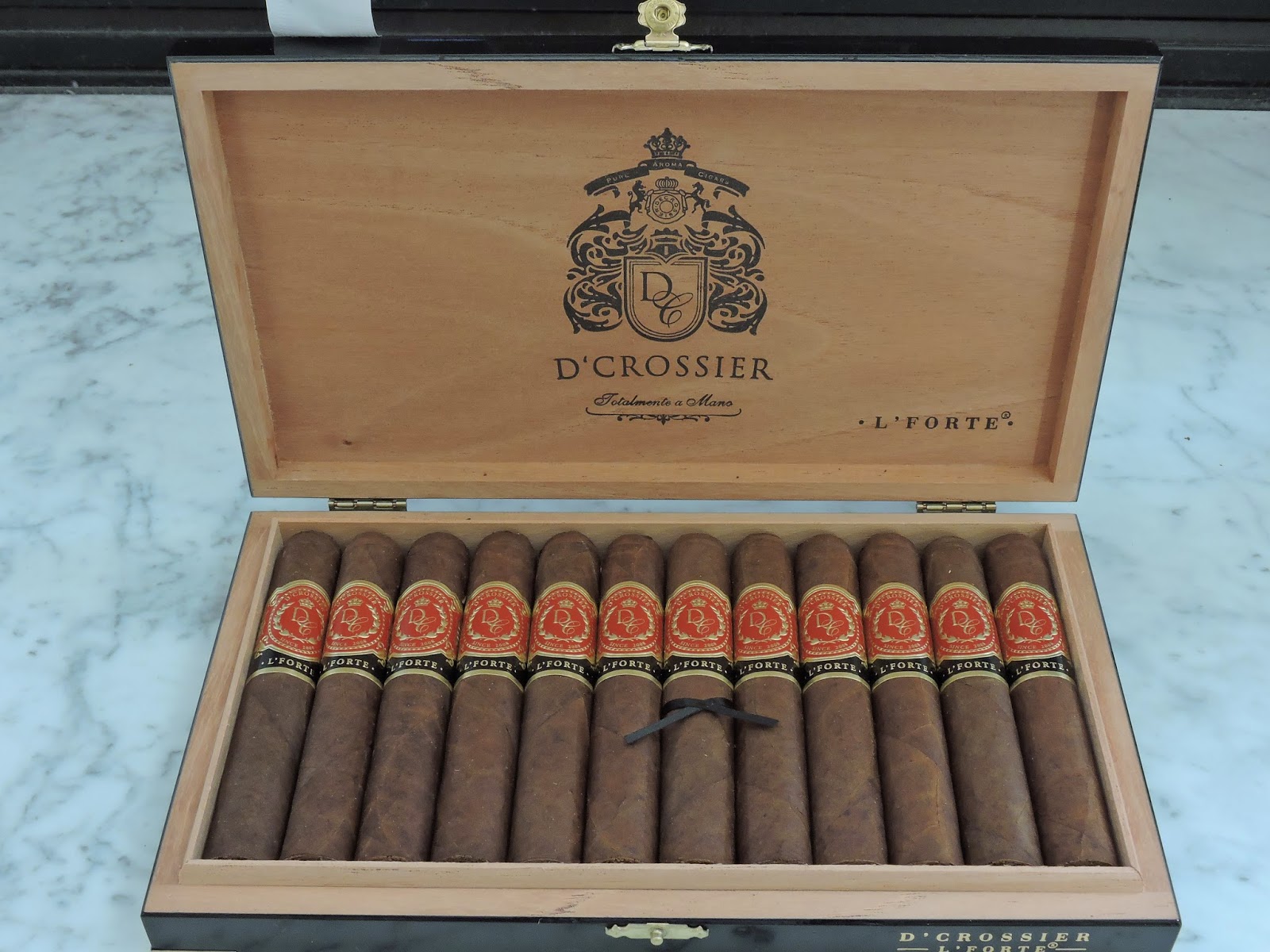 The D'Crossier L'Forte utilizes a Costa Rican wrapper over an undisclosed binder and a combination of Dominican and Nicaraguan fillers. L'Forte has a total production of 2,000 boxes annually. The cigar is available in four sizes and today we take another look at the 4 7/8 x 50 Robusto. This is a cigar that is from the 2014 production run and has been resting in the Cigar Coop humidor for approximately 16 months.
The L'Forte Robusto delivers notes of earth, chocolate, orange peel, and spices consisting of cedar and pepper. As the cigar progresses, notes of oak and grass emerge. I found the last third to be quite spicy with an emphasis not he pepper notes. The flavors start out a medium to full countered by medium to full strength. This progress to a full strength, full-bodie smoke in the second half.
This is not only an excellent offering by D'Crossier Cigars, but its worthy of being the brand's most premium line. It's also a cigar that stands up to the test of time. It's definitely worthy of a box purchase.
Summary
Burn: Excellent
Draw: Excellent
Complexity: High
Strength: Medium to Full (1st Third), Full (Remainder)
Body:Medium to Full (1st Third), Full (Remainder)
Finish: Good
Assessment: 4.0 – Box Worthy
Score: 92
References
Original Assessment: D'Crossier L'Forte Robusto
News: D'Crossier L'Forte
Price: $18.00
Source: Cigars Provided by Manufacturer
Stogie Geeks Episode: Episode 177
Stogie Feed:D'Crossier L'Forte Robusto