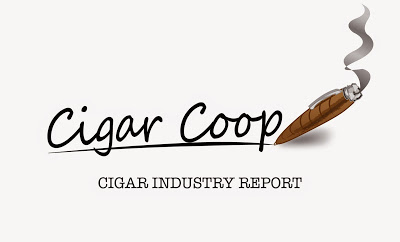 The Cigar Industry Report is a one stop place to catch up on the activity here at Cigar Coop and Stogie Geeks. It is a combination of our news reports, cigar reviews, and assessment updates we do throughout the week. We will also recap what happened on our Stogie Geeks show. Finally, each week we will look back at Cigar Coop history. Look for this report every Saturday morning at 8am Eastern time.

Cigar Industry Report: Volume 5, Number 13 (Edition 162 2/20/16)
Features of the Week: CLE Announcementts
This year CLE Cigar Company will release the CLE Azabache for the Tobacconist Association of America (TAA) as a part of the 2016 TAA Exclusive Series. The cigar will be launched at the 2016 TAA Convention being held March 6th. In addition, the company will showcase some other new projects including the CLE Prieto and CLE Chava. CLE also announced two other  In addition, the company rolled out new packaging for its Eiroa Classic and Eiroa CBT Maduro lines.
News and Previews 
Senate Bill S. 441: S. 441 is the Senate Bill to gain an exemption from the FDA on premium cigars. This week, no new co-sponsors were added. The total sponsor count remains at 20.
House Bill HR 662: H.R. 662 is House Bill to gain an exemption from the FDA on premium cigars. This week, no new co-sponsors were added. The total number of sponsors remains at 158.
House Bill 2058:  H.R. 2058 is the House Bill to change the effective date for cigars subject to FDA regulation from 2007 to 21 months following any proposed regulations are put into effect. This week, no new co-sponsors were added.The total number of sponsors remains at 49.
Alaska: Senate Bill 131, which includes raising the tobacco tax on cigars from 75 percent of the wholesale price to 100 percent of the wholesale price got its first hearing
Illinois: State Senator John Mulroe has introduced SB 3011 that proposes raising the smoking age in the state to 21.
Iowa: Senate File 2016, a bill that proposed raising the State's Smoking Age to 21 has to advance out of subcommittee.
Washington: The bills in the House and the Senate that proposed raising the state's smoking age to 21 have stalled.
Assessments
Agile Cigar Reviews
Stogie Geeks
For Episode 175 we welcomed Phil Zanghi from Debonaire House.  Our Debonaire Ideal segment was on "Boxing and Cigars" and we had our Smokes of the Week which included:
We published Episode 174. Thank you for your patience.
Stogie Geeks News
On this past week's Stogie Geeks news we discuss the Alec Bradley Black Market Filthy Hooligan Barber Pole, the upcoming Asylum 13 Connecticut, Boutiques United adding Black Label Trading Company and the launch of La Galera by IndianHead Cigars.
Stogie Geeks Shorts
On this episode, Paul interviews Litto Gomez from La Flor Dominicana and we get a brief tour of the LFD factory.
Stogie Geeks App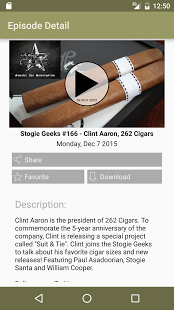 We now have our first Stogie Geeks App for the Android. Visit the Google Play store for the Video version or the Audio Version.
On this date February 20th…