Agile Cigar Reviews replace what we termed "Assessment Updates". The concept is the same, but the name is different. Agile Cigar Reviews use a lightweight, shorter format. These will never take the place of our comprehensive reviews. They are only used on blends we have previously assessed. This might be a blend we are re-scoring or providing a score for a first time. It might be a blend we are looking at in a different size. Today we look at the The Rake Cut by MoyaRuiz Cigars. This is a cigar we previously assessed back in June, 2015.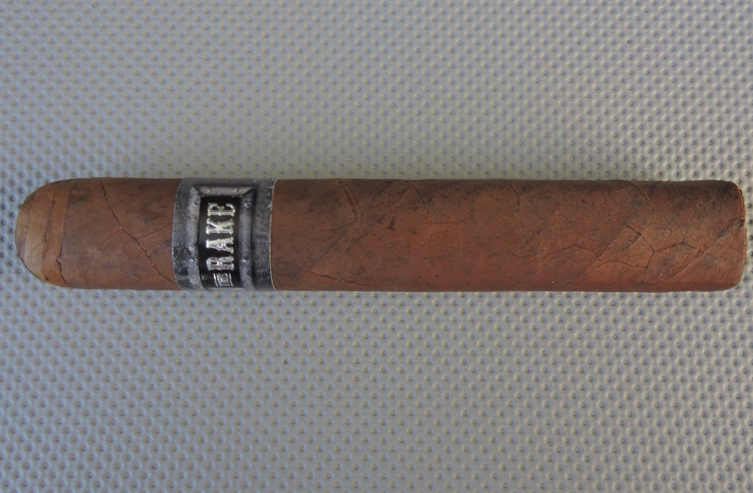 Wrapper: Connecticut Broadleaf
Binder: Not disclosed
Filler: Nicaraguan (including four ligero leaves, two from Jalapa and two from Esteli)
Country of Origin: Nicaragua (La Zona SA)
Cut: 5 x 52 (Box Press)
The Rake is the third regular production cigar by MoyaRuiz Cigars, the company owned by Danny Moya and Nelson Ruiz. It marks the company's first box-pressed offering as well as its first Connecticut Broadleaf offering. This cigar came landed on the 2015 Cigar Coop Cigar of the Year Countdown as the #30 Cigar of the Year. Today we take another look at this cigar – in the 5 x 52 "Cut" (box pressed Robusto).
In addition to the Connecticut Broadleaf wrapper, there are four ligero leaves in the blend. Two of the leaves come from Jalapa and are meant to provide sweetness into the blend.  The other two leaves come from Esteli and lend strength to the blend.  While four ligero leaves are often considered to add a lot of fire-power to  cigar, MoyaRuiz has been on the record stating wrapper and binder used help balance the cigar.
The Rake Cut delivered notes of mocha, fruit, mixed spices, and nut. One thing I did notice a little different is that the body was a little more dialed back and I assessed this cigar as  As I have stated, this is a cigar that is best enjoyed when you are sitting back and relaxing as you will pick up a lot of nuances with the mocha, fruit, and spice notes.
Strength-wise, I still found The Rake Cut to be in the medium to full range. Compared to last year, the body of the cigar was dialed back a little bit – also coming in at medium to full.  I found this worked in favor of this cigar creating a better balance during the cigar experience.
Overall, The Rake Cut continues to perform excellent. Don't let the four ligero leaves scare you. While this is a bold cigar, it won't knock you down for an eight count. It's a cigar that certainly remains worthy of being a box worthy cigar.
Summary
Burn: Excellent
Draw: Excellent
Complexity: High
Strength: Medium to Full
Body: Medium to Full
Finish: Excellent
Assessment: 4.0-Box Worthy
Score: 92
References
News: The Rake by MoyaRuiz Cigars
Price: $10.25
Source: Purchased
Stogie Geeks Podcast: Episode 148
Stogie Feed: The Rake Cut by MoyaRuiz Cigars