Agile Cigar Reviews replace what we termed "Assessment Updates". The concept is the same, but the name is different. Agile Cigar Reviews use a lightweight, shorter format. These will never take the place of our comprehensive reviews. They are only used on blends we have previously assessed. This might be a blend we are re-scoring or providing a score for a first time. It might be a blend we are looking at in a different size. Today we look at the Vivalo Serie Exclusivo Robusto. This is a cigar we previously did an assessment in the Robusto Grande size back in November, 2015.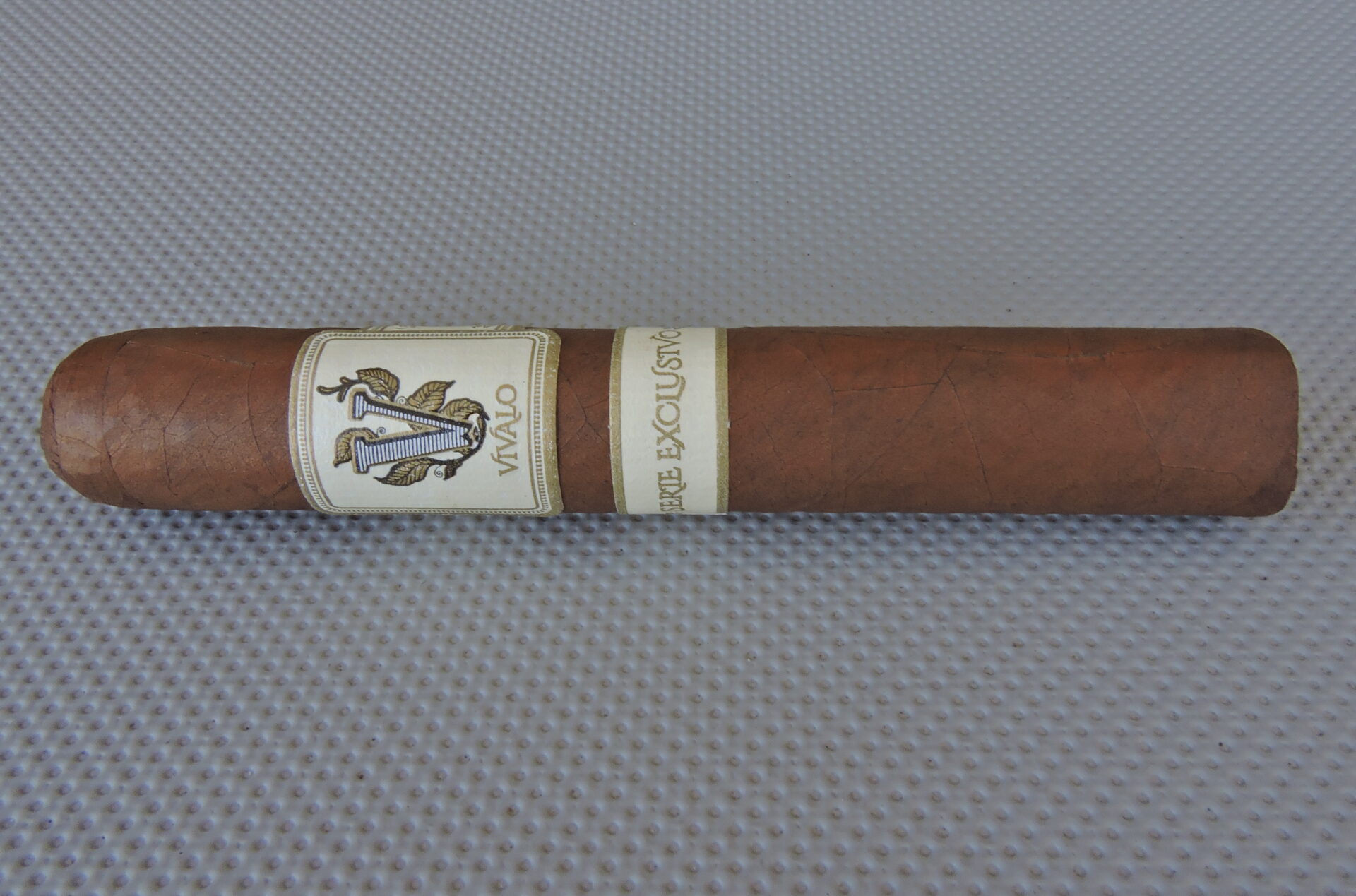 Wrapper: Jalapa Colorado Shade
Binder: Esteli
Filler: Esteli and Jalapa
Country of Origin: Honduras
Robusto: 4 7/8 x 50
The Vivalo Serie Exclusivo is the debut line by Vivalo Cigars. Vivalo Cigars was founded by Patrick Vivalo. The origins of this brand can be traced back to 2013 when Vivalo was working for Rocky Patel Premium Cigars and had the opportunity to blend a personal blend in the form of a 6 x 44 lonsdale. The project caught the attention of a couple of retailers who wanted to carry them in their shops. Eventually the line expanded to five sizes and early last year, Vivalo made the decision to leave Rocky Patel Premium Cigars and focus full time on his line. Today we take a look at one of those sizes, the 4 7/8 x 50 Robusto.
The Vivalo Serie Exclusivo line is an all Nicaraguan cigar made at Rocky Patel's Honduran operation. The cigar features tobaccos from Jalapa and Esteli. As a part of his project, Vivalo focused on blending the cigar to the length and ring gauge of the vitola.
The Vivalo Serie Exclusivo Robusto is going to start out with notes of coffee, cedar, generic wood, and white pepper. The first half saw a good combination of coffee and cedar. The second half of the cigar saw the cedar and wood combination take control with the coffee becoming a secondary note. There also was a slight baker's spice that emerged just past the midway point.
From a strength and body perspective, I definitely found the Robusto size to be more dialed back when compared to the Robusto Grande. I assessed the Robusto as being a medium strength, medium-bodied cigar.
Overall this was an enjoyable cigar. It's a cigar I'd recommend to a novice or experienced cigar enthusiast. It's also a cigar that has some serious aging potential long-term. It's definitely worth picking up a fiver and have multiple cigars in your humidor.
Summary
Burn: Excellent
Draw: Excellent
Complexity: Medium
Strength: Medium
Body: Medium
Finish: Good
Assessment: 3.0-The Fiver
Score: 89
References
Original Assessment: Vivalo Serie Exclusivo Robusto Grande
News: n/a
Price: $8.45
Source: Cigars Provided by Manufacturer
Stogie Geeks Podcast: Episode 175, Episode 177
Stogie Geed: Vivalo Serie Exclusivo Robusto (Paul), Vivalo Serie Exclusivo Robusto (Will)