Agile Cigar Reviews replace what we termed "Assessment Updates". The concept is the same, but the name is different. Agile Cigar Reviews use a lightweight, shorter format. These will never take the place of our comprehensive reviews. They are only used on blends we have previously assessed. This might be a blend we are re-scoring or providing a score for a first time. It might be a blend we are looking at in a different size. Today we look at Drew Estate's Herrera Esteli in the Tubo (Toro size) offering). This is a cigar we have assessed in several sizes, but originally assessed in February 2013 in the lonsdale offering.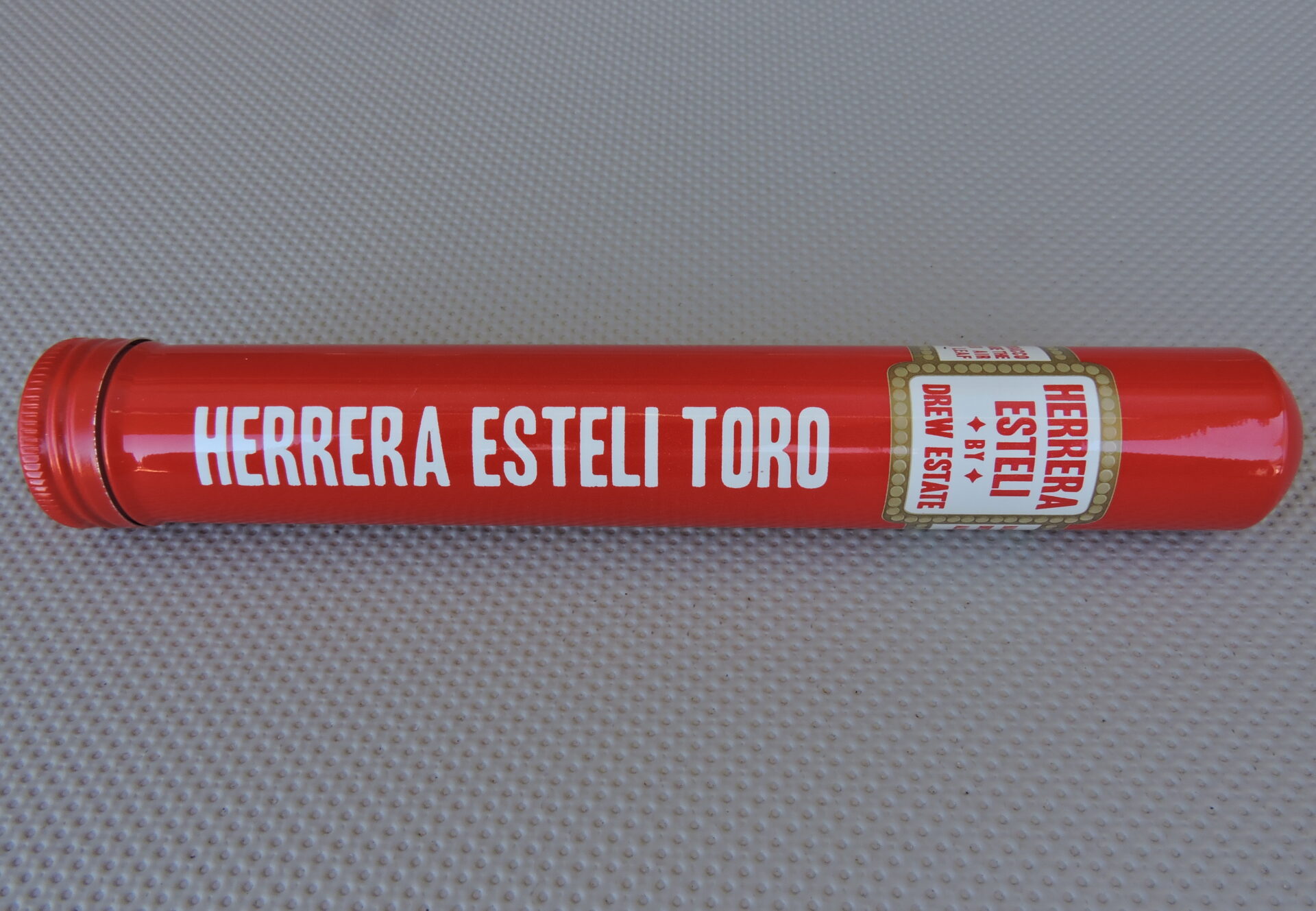 Wrapper: Ecuadorian Habano
Binder: Honduran
Filler: Nicaraguan (Jalapa and Esteli)
Country of Origin: Nicaragua (La Gran Fabrica Drew Estate SA)
Tubo (Toro): 6 x 52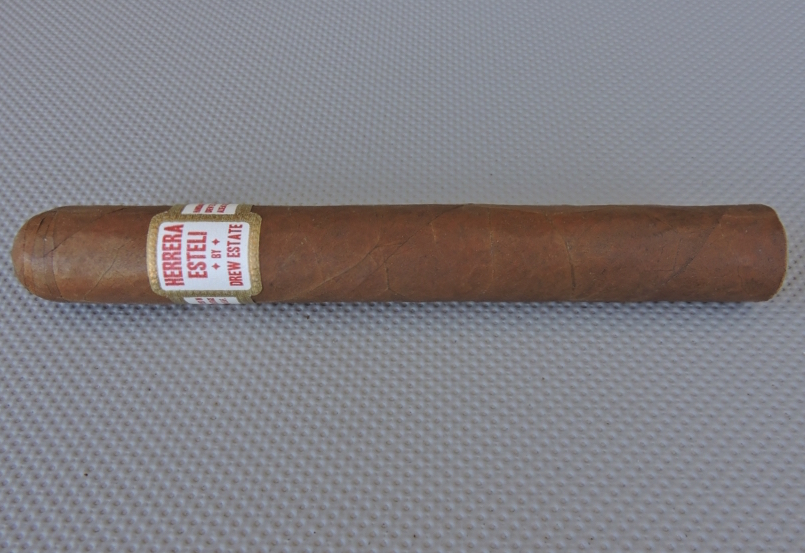 At the 2015 IPCPR Trade Show, Drew Estate introduced a new size to the Herrera Esteli line. This size introduced not only a traditional 6 x 52 Toro size into the Herrera Esteli line, but it would also be Herrera Esteli's first tubo offering.
Herrera Esteli was the first project done by Drew Estate Master Blender Willy Herrera when he arrived at Drew Estate. The Toro size keeps to the components of the original blend – namely an Ecuadorian Habano wrapper, Honduran binder, and Nicaraguan fillers.
The Herrera Esteli Toro also keeps to essence of what I have come to expect from the Herrera Esteli line – namely notes of cream, natural tobacco, some cedar, some black pepper, and what I consider to be a signature note in this line – the underlying vanilla flavor.
Strength and body-wise, the Toro also is in the wheelhouse of many of the other sizes.  The strength starts out medium and progresses to medium to full in the last third.  The body is medium to full for the majority of the smoking experience, but I found the very beginning to be medium and the very end to be full.
Herrera Esteli has proven to be a great line and with this new Toro size, it does not miss a beat. With the tubo offering available in ten count boxes, this line is easily worthy of a box purchase.
Summary
Burn: Excellent
Draw: Excellent
Complexity: Medium
Strength: Medium (1st 2/3), Medium to Full (Last Third)
Body: Medium (Start), Medium to Full, Full (End)
Finish: Good
Assessment: 4.0-Box Worthy
Score: 92
References
Original Assessment: Herrera Esteli by Drew Estate (Lonsdale)
News: Drew Estate to Introduce Herrera-Esteli Tubo
Price: $11.50
Source: Cigars Provided by Manufacturer *
Stogie Geeks Podcast: Episode 168, Episode 180
Stogie Feed: Herrera Esteli Tubo by Drew Estate (Paul), Herrera Esteli Toro (Tubo) by Drew Estate (Will)
* Drew Estate is a sponsor of Cigar Coop / Stogie Geeks