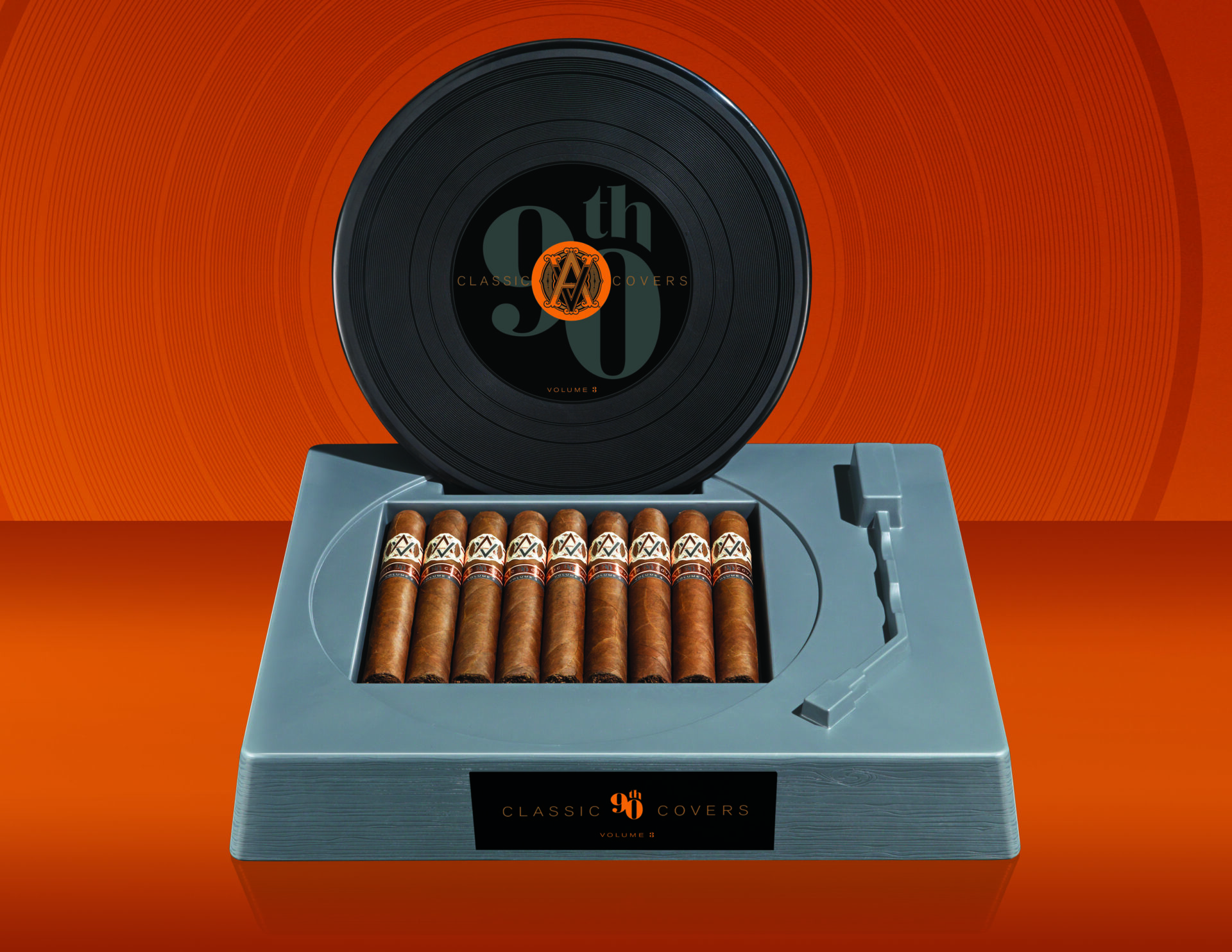 On March 22nd 2016, Avo Uvezian will celebrate his 90th birthday. To mark the occasion, Avo Cigars is planning co commemorate the occasion with a limited edition cigar. The cigar will be a third installment of the Classic Covers Improvisation Series called the Avo 90th Classic Covers Volume 3. Plans are for the Classic Covers Volume cigar to ship to U.S. retailers on March 22nd with a release to Europe to follow shortly after.
The Avo Improvisation Series was introduced in 2015. The concept behind this series is to draw inspirations from previous Avo releases to create a whole new cigar. The concept is similar to the relationship of a cover song to an original song. With Avo Classic Covers Volume 1, the inspiration was drawn from the Avo Classic blend. Tobaccos from the Avo Classic were incorporated from that blend and a whole new cigar was created.  The second installment, Avo Classic Covers Volume 2 used tobaccos from the Avo Heritage.  For the Avo 90th Classic Covers Volume 3, it is the Avo XO cigar that is "covered".
Avo 90th Classic Covers Volum 3 features six different tobaccos from three countries (Ecuador, Dominican Republic, and Mexico).  The cigar is highlighted by a Habano 2000 (Ecuador) wrapper, a Mexican Negro San Andres binder, and a filler consisting of rare Dominican tobaccos that have been aged 10 to 11 years. Specifically the company says it is the "XO" tobaccos that are "covered" by the Ecuadorian and Mexican tobacco. The cigar was blended by Eladio Diaz in conjunction with Uvezian
The Avo 90th Classic Covers Volume 3 will be available in one size, a 6 x 54 Toro. The cigars will be packaged 18 cigars per box. Each cigars will be priced at $16.90 with boxes priced at  $304.20. w There will be a total production of 3,500 boxes.

As for the packaging, the box pays homage to Avo's musical roots and is modeled after a phonograph player.  In addition once the cigars have been removed, the box also serves as an ashtray.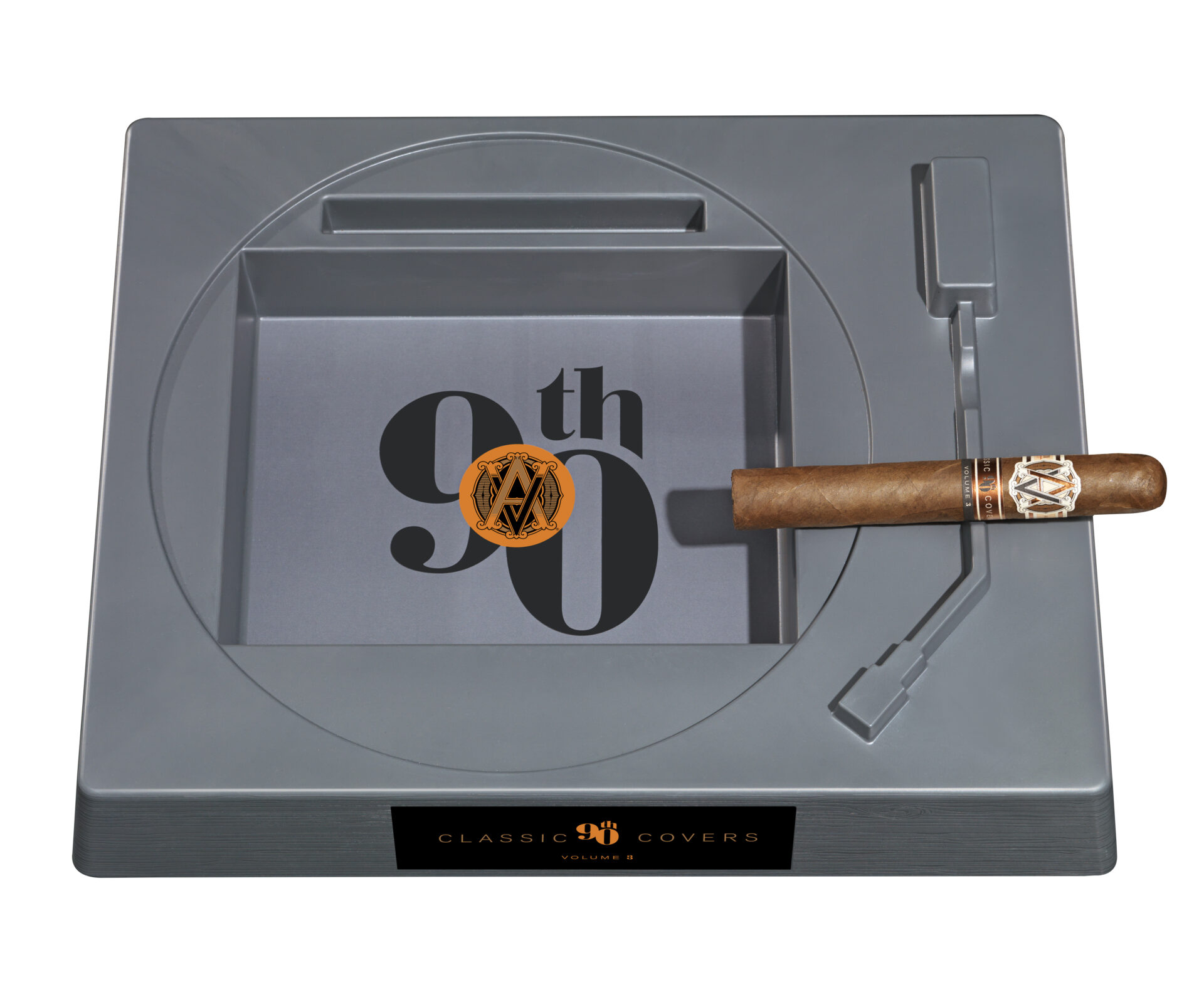 "For 90 years now, I have enjoyed life to the fullest, everything it has to offer. Still, my favorite times are sharing conversation and special cigars with my fans," commented Uvezian in a press release announcing the Avo 90th Classic Covers Volume 3. "Life is only as good as the people you share it with. I always say, it's not about the legacy you leave. It's about the one you share."
At a glance here is a look at the Avo 90th Classic Covers Volume 3:
Blend Profile
Wrapper: Habano 2000 (Ecuador)
Binder: Mexican Negro San Andres
Filler: All Dominican – San Vicente Mejorado Visus, San Vicente Mejorado Visus, Piloto Seco, Hybrid Corojo/Olor Visus – Aged 10 years; Criollo Seco – Aged 11 years.
Country of Origin: Dominican Republic
Vitolas Available
The Avo 90th Classic Covers Volume 3 will be available in one size – a 6 x 54 Toro.
Photo Credit: Davidoff