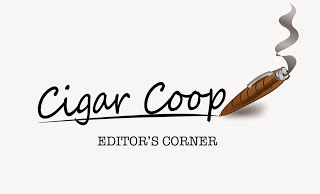 Since the inception of Cigar Coop, La Palina Cigars has been a brand that we have followed closely. This is a brand that went from relative unknown to a staple in many retail humidors. Along the way, it's a brand that would capture Cigar Coop Cigar of the Year awards in 2011 and 2012. It's also a brand that continues to grow and over the past few months the company has made some key personnel acquisitions. In a time where there is fear, uncertainty, and doubt in the boutique cigar market, La Palina seems to be going in the opposite direction – making some very aggressive moves.
The story of La Palina Cigars is now very well-known. The origins of the company trace back to 1896 when owner Bill Paley's grandfather Samuel had opened a cigar store in Chicago named Congress Cigar Company. The company's first product was called La Palina named after Sam's wife Goldie Drell Paley. The company moved to Philadelphia in 1910 and Sam's son William S. Paley, joined as Vice President of Advertising. William was a pioneer with radio and sponsored a small radio show in Philadelphia called "The La Palina Hour". The advertising increased sales of La Palina and convinced young Paley of the value and potential of radio, leading him in a new direction.  He eventually would purchase of five radio stations in Philadelphia which would become the Columbia Broadcasting System (a.k.a. CBS)  Meanwhile Sam retired and thus retired the La Palina Cigar line was also retired. Several years ago, William's son Bill was soon intrigued with bringing back a piece of family history and began a journey that would ultimately lead to the restoration of the La Palina Cigars in 2010.
Recently the company has hired some a pair of industry veterans to serve on its executive team. Clay Roberts was brought in to be Chief Operating Officer and co-President while Sam Phillips became the other co-President. The company also added Patrick Vivalo, founder of Vivalo Cigars to its sales force. The common denominator to these three gentlemen – they all served with Rocky Patel Premium Cigars – one of the most successful companies out there. If you want to analyze this a little deeper, the trio all worked at one time under Rocky Patel, who was originally an entertainment lawyer by trade.  This is significant given the Paley family's ties to the media industry. Could we possibly see more entertainment and media ties with La Palina going forward?
Bill Paley just isn't putting together a fantasy team from the cigar industry. He is augmenting one of the best brand portfolios out there with some of the top names in the industry. While things didn't work out as planned with bringing Hiroshi Robaina on board, this is a company that appears to remain on a growth trajectory, and it makes it a company I'd certainly keep an eye on for 2016.