Agile Cigar Reviews replace what we termed "Assessment Updates". The concept is the same, but the name is different. Agile Cigar Reviews use a lightweight, shorter format. These will never take the place of our comprehensive reviews. They are only used on blends we have previously assessed. This might be a blend we are re-scoring or providing a score for a first time. It might be a blend we are looking at in a different size. Today we look at the Aging Room Bin No. 1 D Minor by Boutique Blends Cigars. This is a cigar we have previously done assessments on, most recently in the D Major (Box Press Toro) size back in October, 2015.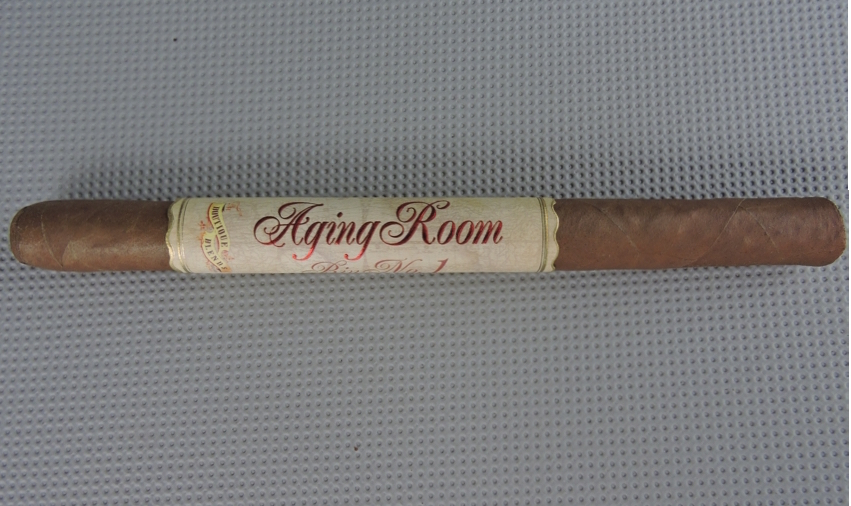 Wrapper: Ecuadorian Habano
Binder: Aged Cuban Seed Dominican
Filler: Aged Cuban Seed Dominican
Country of Origin: Dominican Republic (Tabacalera La Palma)
D Minor: 7 x 38
The Aging Room Bin No. 1 D Minor is a line extension to Boutique Blends' Aging Room Bin No. 1. It was back in 2014 when Boutique Blends introduced the Bin No. 1 line. Bin No. 1 refers to an area of Tabacalera La Palma (Boutique Blends manufacturing partner) containing aged tobaccos dating back to 1999 and 2011. Last year, Boutique Blends introduced two line extensions in special sizes: D Major (Box Press Toro) and D Minor, a Lancero.  The blend itself has been a favorite as for the past two years, the Bin No. 1 has landed on the Cigar Coop Cigar of the Year Countdown. Today we take a closer look at the new D Minor line extension.
These tobaccos would be incorporated into a blend that became the Aging Room Bin No. 1. The blend consists of a Ecuadorian Habano wrapper with Dominican binder and filler (featuring the tobaccos from 1999 to 2001). The lancero measures 7 x 38 and is the first lancero released by Boutique Blends under the Aging Room brand.
There are two bands on the D Minor. There is a larger outer band (see above). When removed, it gives way to a smaller, more traditional sized band (see below).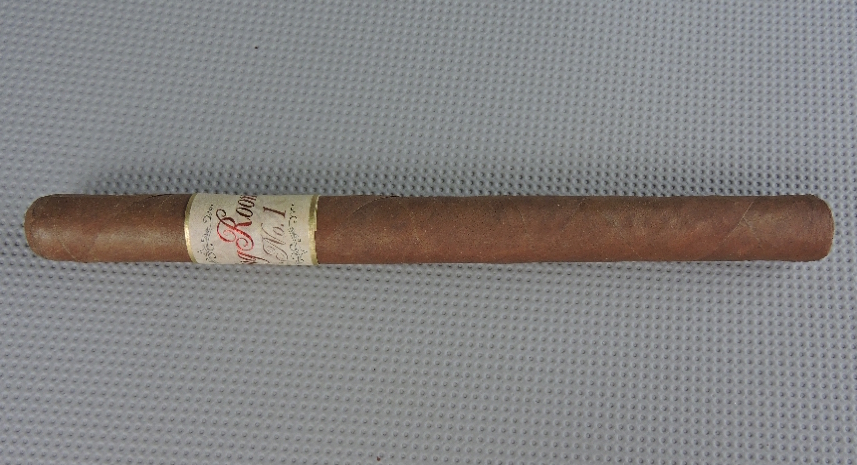 The Aging Room Bin No. 1 D Minor delivers a combination of natural tobacco, cedar, red pepper, and some vanilla. With the D Minor I found it to have less of the vanilla notes as opposed to its siblings the D Major and B Minor, but it was still nonetheless satisfying.
This cigar is medium to full in strength and body – and progresses to full for both attributes by the last third. One thing that has continued to amaze me with this blend is how it maintains its strength and body despite having some very old tobaccos in the blend.
Overall, I found the blend of the Aging Room Bin No. 1 to work quite well in the lancero format. It definitely earns this cigar a box split rating.
Summary
Burn: Excellent
Draw: Excellent
Complexity: Medium
Strength: Medium to Full (1st 2/3), Full (Last Third)
Body: Medium to Full (1st 2/3), Full (Last Third)
Finish: Good
Assessment: 3.5-Box Split
Score: 90
References
Previous Assessment: Aging Room Bin No. 1 D Major by Boutique Blends Cigars
News: Aging Room Bin No. 1 D Major and D Minor
Price: $14.90
Source: Purchased and Cigars Provided by Manufacturer
Stogie Geeks Podcast: Episode 168
Stogie Feed: Aging Room Bin No.1 D Minor by Boutique Blends Cigars
Brand Reference: Aging Room Cigars