Agile Cigar Reviews replace what we termed "Assessment Updates". The concept is the same, but the name is different. Agile Cigar Reviews use a lightweight, shorter format. These will never take the place of our comprehensive reviews. They are only used on blends we have previously assessed. This might be a blend we are re-scoring or providing a score for a first time. It might be a blend we are looking at in a different size. Today we look at the RoMa Craft Tobac Neanderthal in the HN size. This is a cigar last assessed in the HN size back in September, 2015.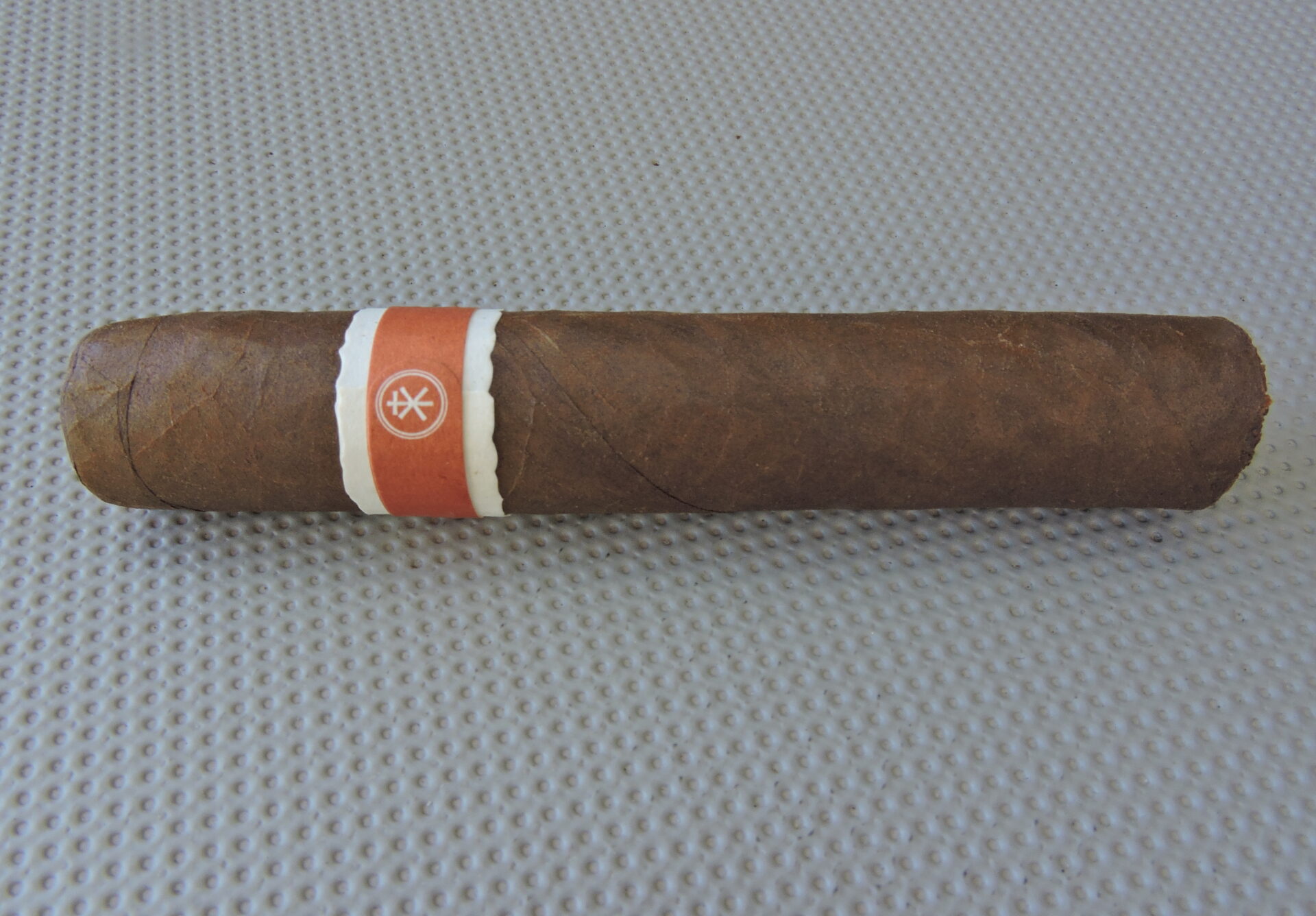 Wrapper: Mexican San Andres Maduro
Binder: U.S. Connecticut Broadleaf Maduro
Filler: U.S. Pennsylvania Double Ligero (GR-S1), Nicaraguan (Conega, Jalapa, Pueblo Nuevo, Esteli), Dominican Republic (Olor)
Country or Origin: Nicaragua (Nica Sueno)
HoxD: 4 x 46
In 2014, RoMa Craft Tobac unveiled its fifth regular production line known as Neanderthal. When the company introduced the Neanderthal line, the goal was to deliver a powerhouse cigar in terms of strength, yet maintain flavor and complexity. The HoxD is a 4 x 46 petite corona in the Neanderthal line that was introduced in a sampler pack known as El Catador de las Petite Coronas.
HoxD was the third vitola released in the Neanderthal line. HoxD refers to a group of five genes called HoxD, which influences the strength of limbs, including arms and hands. Scientists said these genes were muted on ancient humans, such as Neanderthals thus explaining their short arms, legs, and bowleggedness.
The key to Neanderthal's power is the incorporation of a Pennsylvania Double Ligero leaf in the filler known as Green River Valley Sucker One (GR-S1). This is a regrowth leaf from Pennsylvania broadleaf that has a natural higher nicotine level (between 9% to 13% – significant higher than the 5% – 6% found in Esteli, Ligero). The remainder of the filler consists of Nicaraguan tobacco from Condega, Jalapa, Pueblo Nuevo, and Esteli) as well as Olor from the Dominican Republic. A U.S. Connecticut Broadleaf binder is also used and the cigar is finished with a San Andres Maduro wrapper.
El Catador de las Petite Coronas shipped late last summer, so we estimate that this HoxD has about nine months of age on it. Small size and Father Time does not diminish the power of this cigar as it delivers a full strength, full-bodied smoke from start to finish. This is a cigar that is highlighted by notes of mocha, earth, and red pepper. I found a great fusion between the mocha and red pepper notes. I found the middle third of this cigar really highlighted the chocolatey flavors that come from mocha, yet this cigar maintained a "tobacco taste".
Last year, the RoMa Craft Tobac Neanderthal HN earned the Cigar Coop #10 Cigar of the Year. The HoxD is a worthy line extension as I found it to keep to the core characteristics of what the HN introduced – yet delivers it in a nice 4 x 46 vitola. This is simply an outstanding cigar and it earns a "Fight Chuck Norris" rating
Summary
Burn: Excellent
Draw: Excellent
Complexity: Medium
Strength: Full
Body: Full
Assessment: 4.5-Fight Chuck Norris for Them
Score: 93
References
Original Assessment: RoMa Craft Tobac Neanderthal HN (Pre-Release)
News: RoMa Craft Tobac Showcases Neanderthal Line at 2015 IPCPR
Price: $6.25 (El Catador de las Petite Coronas, $62.50)
Source: Purchased
Stogie Geeks Podcast: Episode 92, Episode 140, Episode 148, Episode 158, Episode 188
Stogie Feed: RoMa Craft Tobac Neanderthal HN (Pre-Release),  RoMa Craft Tobac Neanderthal HN (Paul), RoMa Craft Tobac Neanderthal HN (Will), RoMa Craft Tobac Neanderthal HoxD (Will)
Brand Reference: RoMa Craft Tobac