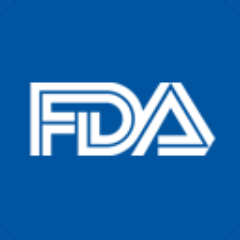 A second legal challenge to the U.S. Food and Drug Administration (FDA)'s Deeming Rule on Tobacco products has been filed. On May 19h, 2016  Lost Art Liquids, a Los Angeles e-liquid company filed a lawsuit against the FDA in the Central District of California. Lost Art Liquids joins Nicapure Labs LLC who filed a similar lawsuit last week in the District of Colombia.
The lawsuit challenges FDA's purported authority to deem and regulate e-liquids and other vapor products as "tobacco products" under the Tobacco Control Act and asserts claims against FDA for violations of the Regulatory Flexibility Act, the 1st and 5th Amendments, and the Administrative Procedures Act.
While the premium cigar enthusiasts have seen a perceived quick reaction from the vaping / e-liquid industry against the FDA, this should not be necessarily viewed as all good news. The Lost Arts Liquids press release announcing the lawsuit attempts to delineate a difference between e-liquids and tobacco products and specifically calls out cigars as "harmful". In a press release Lost Arts Liquids COO Ryan Thomas states, "These regulations will harm Lost Art Liquids' business and customers by eliminating vapor products from the market, forcing consumers to resort to more harmful products like cigarettes and cigars."
"Lost Art Liquids is and has always been committed to producing the highest quality, safest, and most innovative premium e-liquid products and in serving as a voice for the vapor community. FDA, with its deeming regulation, has ignored our voice and the voices of millions of others, leaving us no choice but to seek judicial relief," said Brian Worthy, CEO of Lost Art Liquids in the same press release. "We are disappointed that the FDA continues to confuse and conflate vapor products with tobacco and chooses to ignore years of well-established research that shows the relative safety of the products compared to combustible cigarettes and the public health benefit they may offer to millions of Americans who use them as an alternative to tobacco."
At press time, the premium cigar industry has not announced nor filed any legal action against the FDA. The Deeming Regulations have been particularly controversial as both premium cigars and e-liquids are questioning being regulated by a one size fits all. While the Lost Arts Liquids lawsuit does attempt to draw a line between tobacco and e-liquids, both industries share a common thread that they each feel the FDA is overstepping its authority in issuing the regulations.