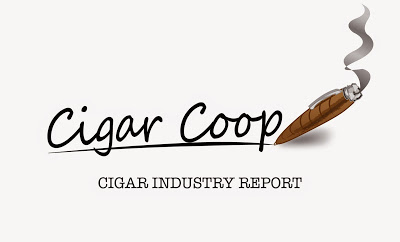 The Cigar Industry Report is a one stop place to catch up on the activity here at Cigar Coop and Stogie Geeks. It is a combination of our news reports, cigar reviews, and assessment updates we do throughout the week. We will also recap what happened on our Stogie Geeks show. Finally, each week we will look back at Cigar Coop history. Look for this report every Saturday morning at 8am Eastern time.

Cigar Industry Report: Volume 5, Number 26 (Edition 175 5/21/16)
FDA Update
It was the worst case scenario the cigar industry feared as the U.S. Food and Drug Administration (FDA) announced how it intends premium cigars. As a part what the regulations, there was no exception carved out for premium cigars. This past week we continued our coverage on this.
Call to Action
There are two new petitions, one for Congress and one to the White House. Click here for more details.
FDA Primer
We added a new installment to FDA Regulations Primer:
For more information, see our FDA Regulations Primer series.
Editor's Corner
This past week we did a special bonus editorial, "FDA Regulations on Premium Cigars-The Editorial and Analysis Piece"
---
Feature of the Week: Altadis USA Brings Back Por Larranaga
Last year, Atladis USA brought introduced Por Larranaga for a limited run with the 2015 TAA Exclusive Series. This week Altadis announced the line will be returning. While different from the TAA release, there are some parallels to the old Altadis release.
News and Previews 
Senate Bill S. 441: S. 441 is the Senate Bill to gain an exemption from the FDA on premium cigars. This week, no new co-sponsors were added.  The total sponsor count remains at 21.
House Bill HR 662: H.R. 662 is House Bill to gain an exemption from the FDA on premium cigars. This week, one new co-sponsor, Trent Kelly [R-Mississippi] was added. The total number of sponsors remains is now 164.
House Bill 2058:  H.R. 2058 is the House Bill to change the effective date for cigars subject to FDA regulation from 2007 to 21 months following any proposed regulations are put into effect. This week, two new co-sponsors, Bruce Westerman [R-Arizona] and Kenny Marchant [R-Texas] signed on as co-sponsors. The total number of sponsors is now 55
California: A campaign that will raise the State's tobacco tax, including cigars has collected enough signatures to earn the proposal a spot on the state ballot this November.
Illinois: After failing last week in the Senate, the bill to raise the State's Smoking Age to 21 got new life and passed. The bill must still pass through the State House and get the Governor's signature to become law.
---
Assessments
---
Stogie Geeks