Agile Cigar Reviews replace what we termed "Assessment Updates". The concept is the same, but the name is different. Agile Cigar Reviews use a lightweight, shorter format. These will never take the place of our comprehensive reviews. They are only used on blends we have previously assessed. This might be a blend we are re-scoring or providing a score for a first time. It might be a blend we are looking at in a different size. Today we look at the Perdomo Reserve Limited Cameroon Edition Petit Corona This is a cigar we previously did an assessment for back in September 2011 and again in March, 2012.'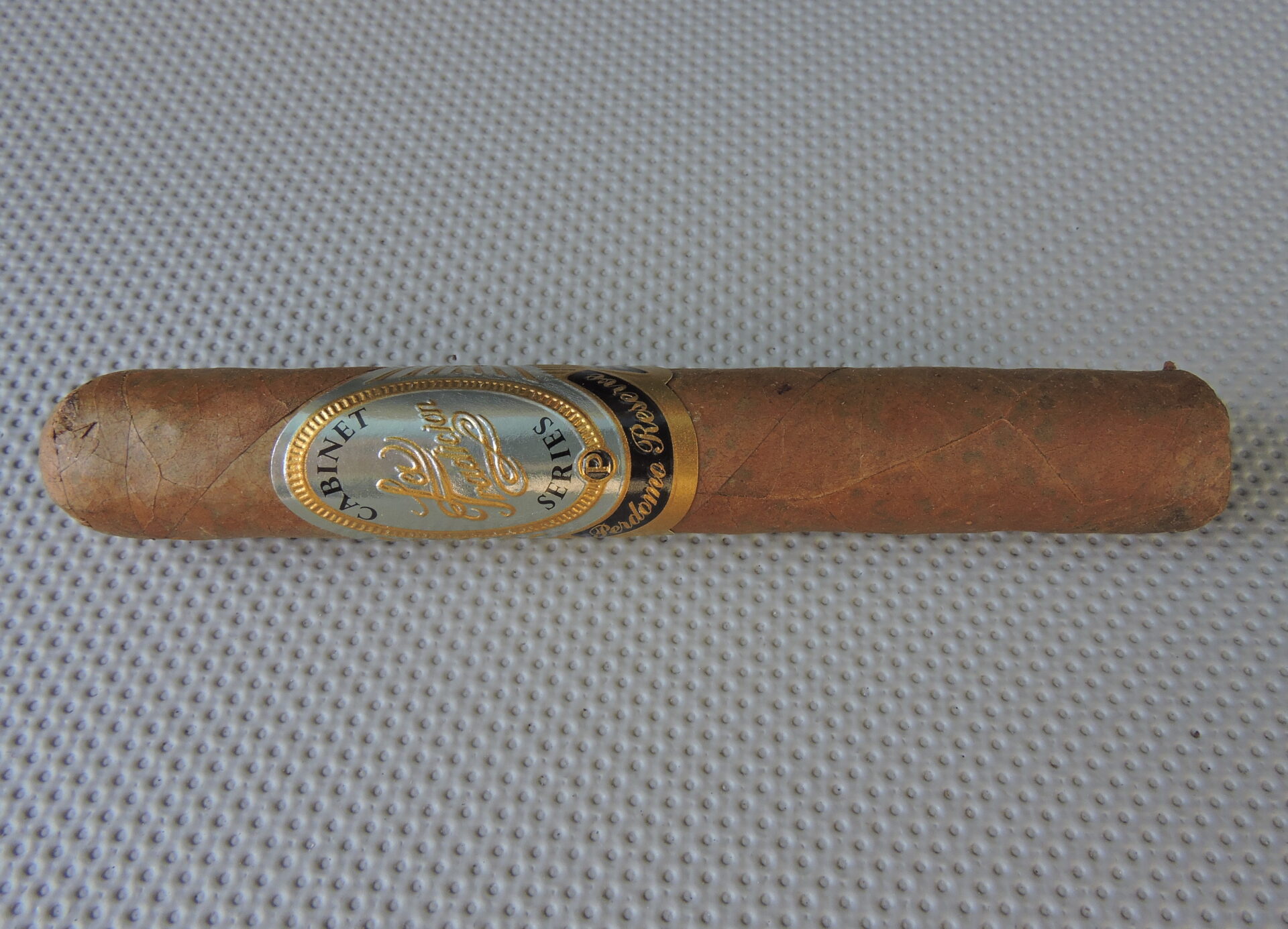 Wrapper: Cameroon
Binder: Nicaraguan
Filler: Nicaraguan
Country of Origin: Nicaragua (Tabacalera Perdomo)
Petit Corona: 4 1/2 x 44
Perdomo Cigars is known for its lines being released with a Connecticut Shade, Sun-Grown, or Maduro option. However the company has been known to dabble with a Cameroon wrapper from time to time. However, you have to go back to 2011 to find the last time Perdomo released a Cameroon. This one was a release of the Perdomo Reserve Limited Cameroon Edition. It was released in a limited production and in one size – a 4 1/2 x 44 Petit Corona. Today, we take another look at the Perdomo Reserve Limited Cameroon Edition Petit Corona. Nearly five years of age on this cigar in the Cigar Coop humidor hasn't hurt this cigar at all. Overall this is an excellent cigar – and one that has responded extremely well to age.
Word was that when the Perdomo Reserve Limited Cameroon Edition Petit Corona was made, the company only had a limited amount of Cameroon to work with, thus the shorter cigar with the more limited production.  In addition, the cigar features Nicaraguan tobacco for the binder and filler.
The cigar is highlighted by some wonderful sweetness from the Cameroon wrapper that seemed to be a cross of cedar, apple, and natural tobacco. There also were notes of caramel and earth present as well as a subtle red pepper note on the retro-hale.  I found the Cameroon sweetness is a little more prominent in the first half than in the second half.
Five years of age mellowed this cigar. I found the notes to be on the lower end of medium-bodied. The strength was more in the mild to medium range for the first half before progressing to medium i the second half. From remembering my previous experiences with this cigar, the mellowing allowed the complexity of this cigar to shine.
One note on the construction – it was stellar. This was one of the best burning cigars I had when I first smoked it. It remained that way this time around.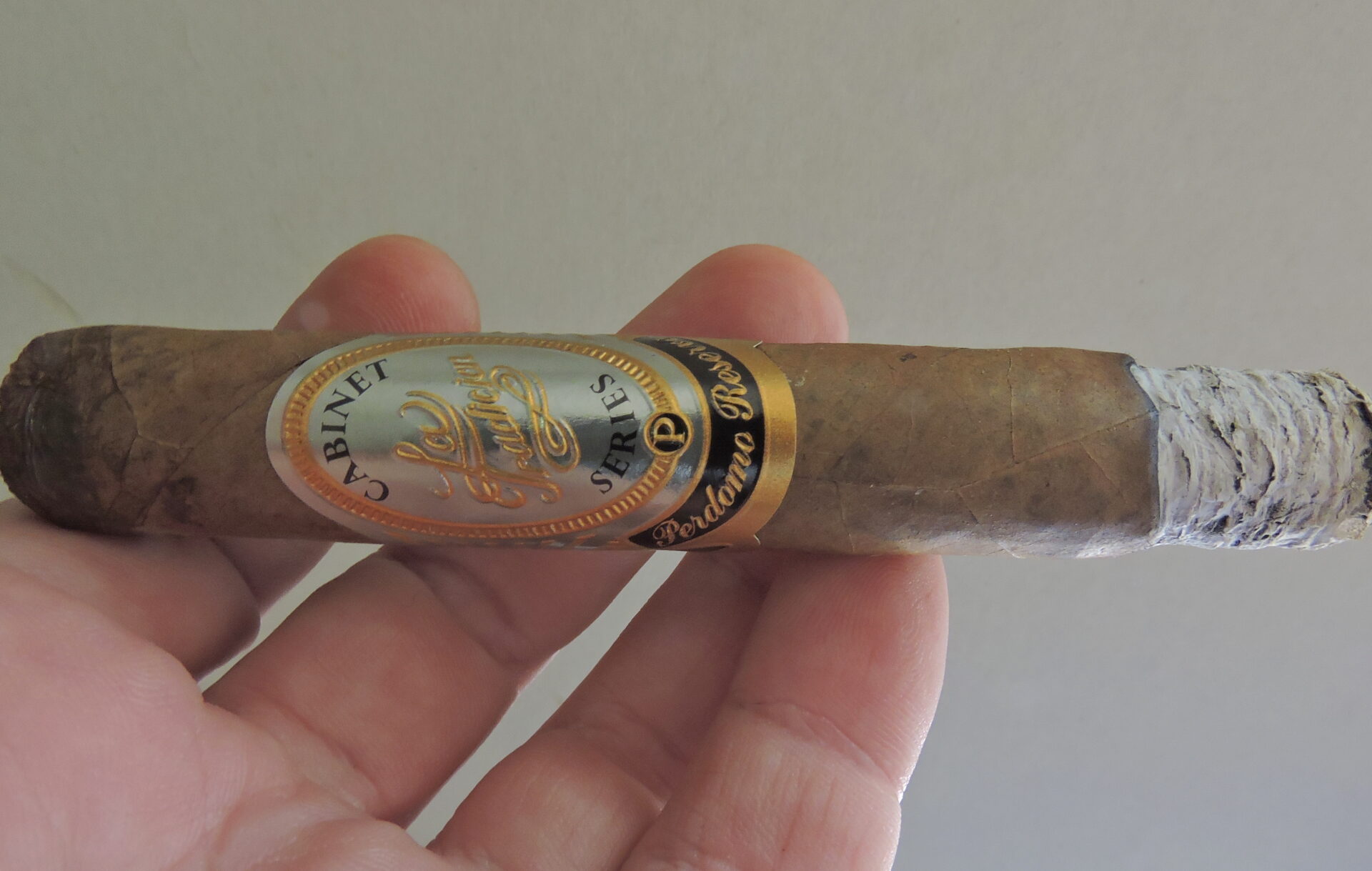 In the end, this is a prime example of a excellent cigar that got even better than age. This is a perfect cigar for any cigar enthusiast at any time of the day. If you can find these, grab them. This is a box worthy purchase all the way.
Summary
Burn: Exceptional
Draw: Excellent
Complexity: High
Strength: Mild to Medium (1st Half), Medium (2nd Half)
Body: Medium
Finish: Good
Assessment: 4.0-Box Worthy
Score: 93
References
Original Assessment: Perdomo Reserve Limited Edition Cameroon
News: n/a
Source: Purchased
Price: $5.75
Stogie Geeks Podcast: n/a
Stogie Feed: n/a
Brand Reference: Camacho