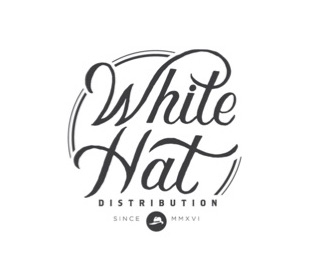 H.R Cigars, the collaboration between Hiroshi Robaina and Omar Gonzalez Aleman is adding ready to add two new lines. Today, White Hat Distribution the exclusive distributor for H.R. in the United States has announced it is adding two new blends under the brand – H.R. Claro and H.R. Blue. In addition a limited production corona size will be added to the existing H.R. Line. The new releases will debut at the 2016 IPCPR Trade Show.
Earlier this year, it was announce that Spencer Drake's White Hat Distributors LLC was taking over distribution for the HR brand. The HR brand had its roots under Cubanacan Cigars. Last year, Robaina and Gonzalez Aleman ended their relationship with Cubanacan and joined up with Drake's operations. The trio worked together when Drake was at Cubanacan.
The H.R. Claro is a complex "Cubanesque" blend that Gonzalez Aleman spent over a year perfecting. The cigar features a Habano Claro wrapper and is available in four sizes: Rothschild (5 x 48. $8.95 SRP), Robusto Gordo (5 1/2 x 56. $10.95), Toro (6 x 52, $10.95 SRP), and 109 (7 1/4 x 50, SRP $10.95).
"I can't stop smoking the samples. This is one of my absolute favorite cigars because it's approachable anytime with some amazing flavors that keep my interest with subtlety, nuance, and complexity. I think this is a blend that a seasoned smoker will really appreciate, yet it's balance of aged tobaccos allows for a smooth smoking experience that any smoker can enjoy." commented Spence Drake, owner of White Hat Tobacco in a press release.
The H.R. Blue is described as a full-bodied maduro that is a twist on the existing H.R. blend. It uses tobaccos from the original H.R. blend, but with lower primings and covered with an Ecuadorian Habano Maduro wrapper. The result is a cigar that can be offered a greatly reduced price.
"We utilized some different primings of the same tobaccos used in the original H.R. blend and covered it with a gorgeous Habano Maduro wrapper from Ecuador. We fermented this leaf for almost two years "low and slow" and ended up with a flawless wrapper. The blend reminds me of eating a good steak, it's savory, meaty, with a little bit of spice." commented Drake.
H.R. Blue is available in four sizes: Corona Gorda (5 1/2 x 46, $7.95 SRP), Petit Edmundo (4 12 x 52, $8.50 SRP), Toro (6 x 50, $8.95 SRP), and Gordo (6 x 60, $9.95 SRP).
As for the new H.R. Corona, it becomes the fifth size in the original H.R. line. It measures at 5 x 42. White Hat is continuing to distribute the four original sizes of the original H.R. line.