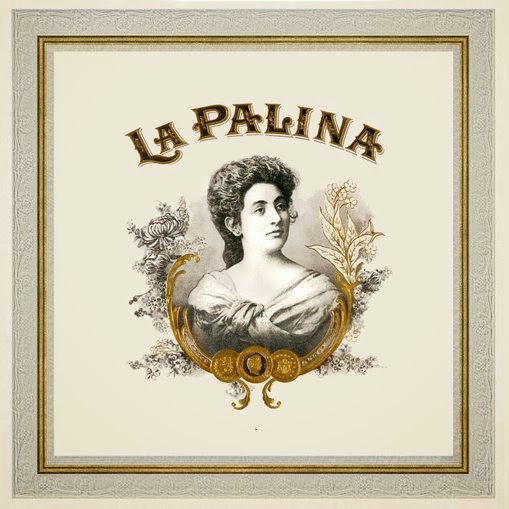 La Palina Cigars has announced the details for 2016's Goldie release. The La Palina Goldie Dalia will introduce a 6 3/4 x 43 vitola into the series. According to a report by Cigar Aficionado, the La Palina Goldie Dalia is expected to ship to retailers this week.
The Goldie line was created as a tribute to Goldie Drell Paley, the wife of Sam Paley – who originally founded the La Palina brand back in 1896.   It is meant to be a tribute to the accomplishments of women in the cigar industry.  Once again Miami's El Titan de Bronze will be the factory where the Goldie is made and once again the roller will be Maria Sierra.   Sierra is a 95 rated, category 9 roller trained by Fidel Castro's personal roller Eduardo Rivera Izarri as well as Avelino Lara (Cohiba).
The Goldie is an annual limited edition cigar that is under the La Palina Collection line. Cigar Aficionado reports that there will be a production of  2,500 ten count boxes of the Dalia. Each of the boxes will individually numbered.
The cigar features the line's signature fan-tail cap.
The original La Palina Goldie Laguito No. 2, a petit lancero was the Cigar Coop 2012 Cigar of the Year.  In 2013, a toro size – the La Palina Goldie No. 5 was the Cigar Coop #1 Line Extension for 2013.  This was followed up in 2014 and 2015 with the La Palina Goldie Laguito Especial (lancero) and La Palina Goldie Robusto Extra respectively.
The Dalia continues a pattern of thin versus thicker ring gauges in alternating years. 2012, 2014, and now 2016's Dalia feature cigars under a 50 ring gauge while 2013 and 2015 featured cigars with a ring gauge of 50 and above.
At a glance, here is a look at the La Palina Goldie line:
Blend Profile
As with the previous releases, the blend of the Goldie Dalia features the high priming Medio Tiempo leaf – something only found in 10 percent of tobacco plants.
Wrapper: Ecuadorian Habano
Binder: Ecuadorian
Filler: Nicaraguan, Dominican
Country of Origin: United States (El Titan de Bronze)
Vitolas Available
The following is a history of the La Palina Goldie line:
Dalia (2016): 6 3/4 x 43
Laguito Robusto Extra (2015): 6 1/10 x 50
Laguito Especial (2014): 7 x 40
Laguito No. 5 (2013): 5 3/4 x 54
Laguito No. 2 (2012): 6 x 38