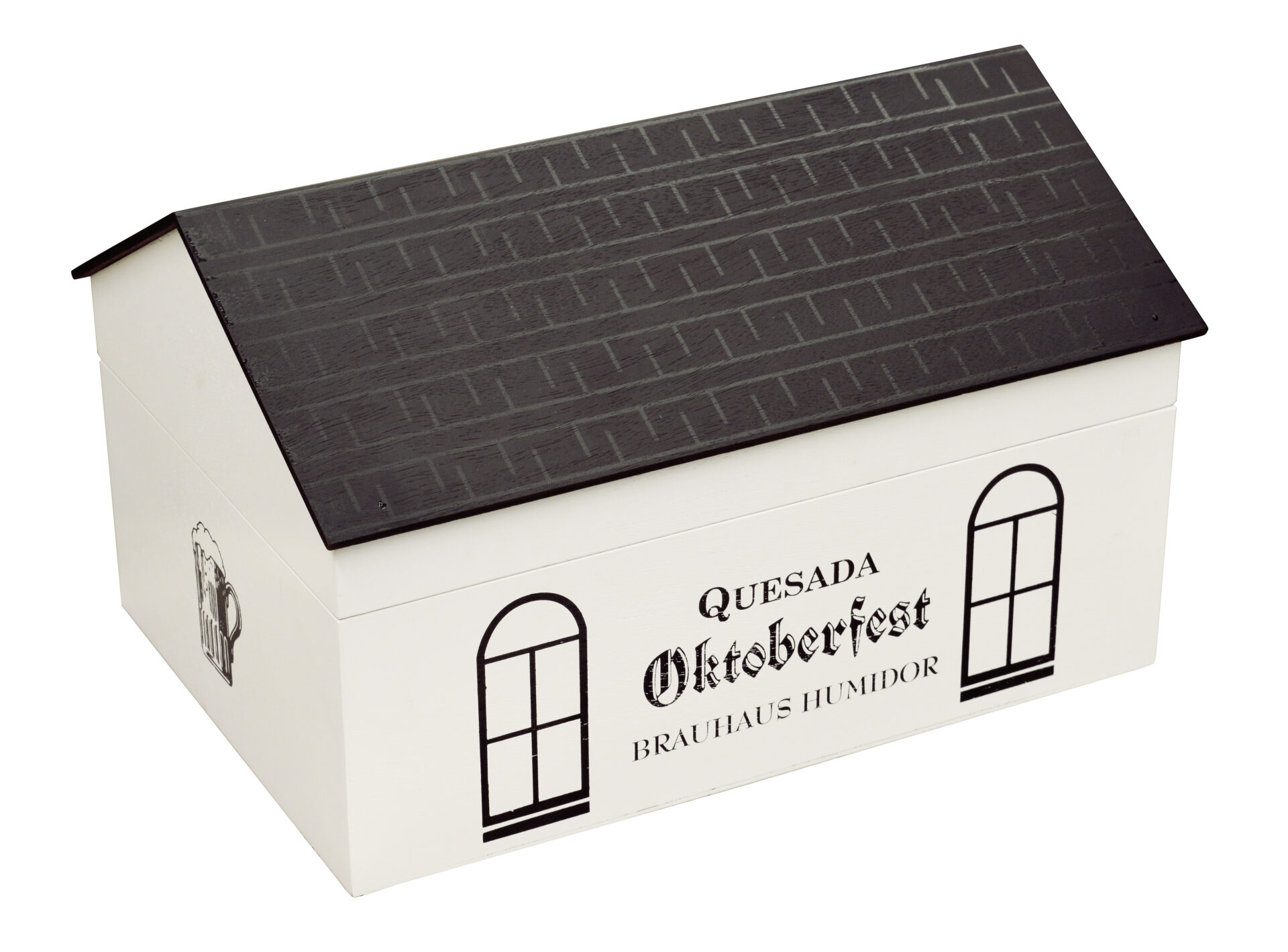 Back in 2011, Quesada Cigars unveiled its Quesada Oktoberfest, a two vitola release designed to be a cigar blend that could be paired with a malt liquor (i.e. beer). Each year, the Oktoberfest has returned as a seasonal release, not only growing in terms of a cigar line, but in terms of a cigar brand. Today, Quesada Cigars announced details around the Quesada Oktoberfest 2016. This years's edition introduces new sizes, a new packaging option, and a commemorative humidor.
In a press release announcing the 2016 Oktoberfest line, Terence Reilly of Quesada Cigars said, "Each year it gets increasingly di cult to top the previous year's Oktoberfest promotion, but we are con dent these stunning humidors will bring a new level of excitement to our 2016 Oktoberfest events."
For the second year in a row, the Quesada Oktoberfest will feature both Dominican and Nicaraguan offerings.
Oktoberfest Dominican Offerings
For the Dominican puro offerings, the Uber (6 x 65), Bavarian (5 1/2 x 52) and Kaiser Ludwig (6 x 49, Box Pressed) are all returning. Das Boot (6 x 52) also is returning, but will change to a box-pressed torpedo from a rounded format. The Kurz (Short Robusto) and Krone (Corona) sizes will not be returning for 2016.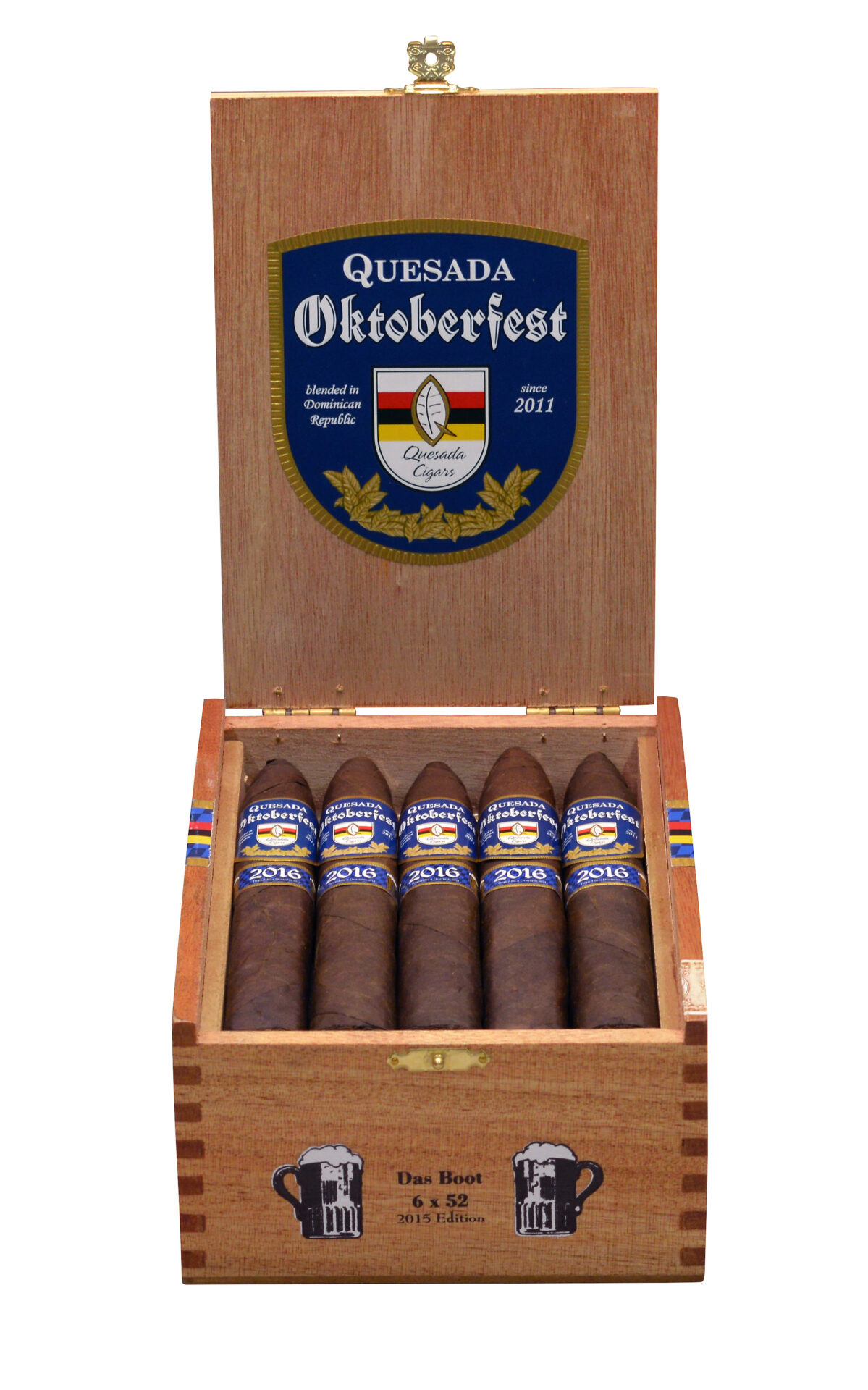 In addition, a new size is being introduced called the Kugel. This will be a 5 x 38/58/44 figurado that features a similar shape to the Quesada Q D'etat Molotov. The name Kugel is German for "bullet". The cigar is packaged in ten count boxes and will retail at $7.50 per cigar. A total of 1,000 boxes will be made.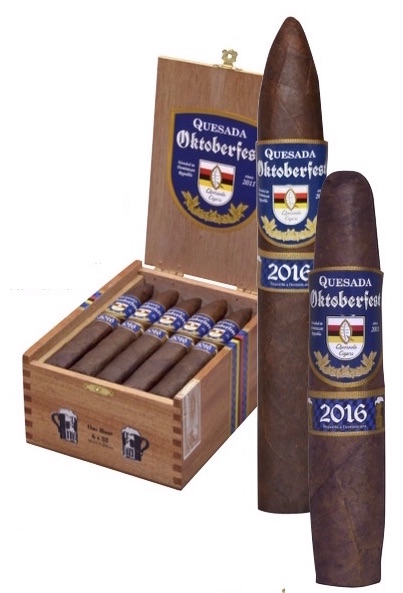 Oktoberfest Nicaraguan Offerings
This year the 6 x 56 Triple Bock is being introduced. The Triple Bock replaces the 7 x 47 Double Bock, but will use the same blend. The cigar is packaged in 24 count boxes shaped like a house and be priced at $9.50 per cigar. A total of 500 boxes will be made.
In addition, also returning for 2016 will be the 4 1/2 x 50 perfecto Das Brahaus.
This year the Nicaraguan blends feature a red secondary band.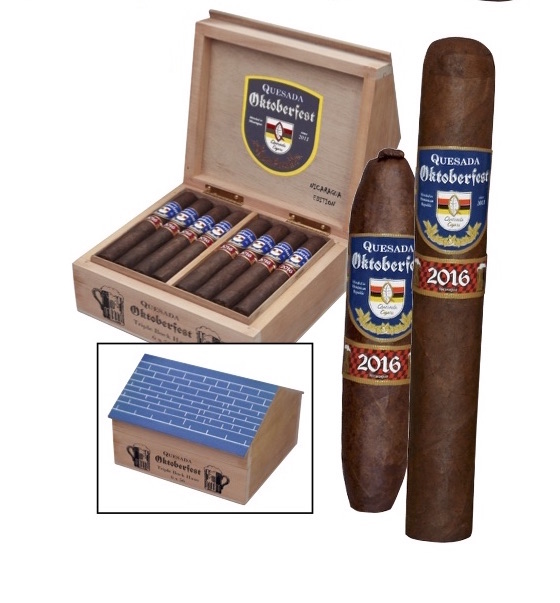 Boveda Pouches
For 2016, the Oktoberfest Bavarian and Uber vitolas will also be offered in sealed boveda packs. Each of the packs will feature three cigars of one of the two vitolas.
Brauhaus Humidor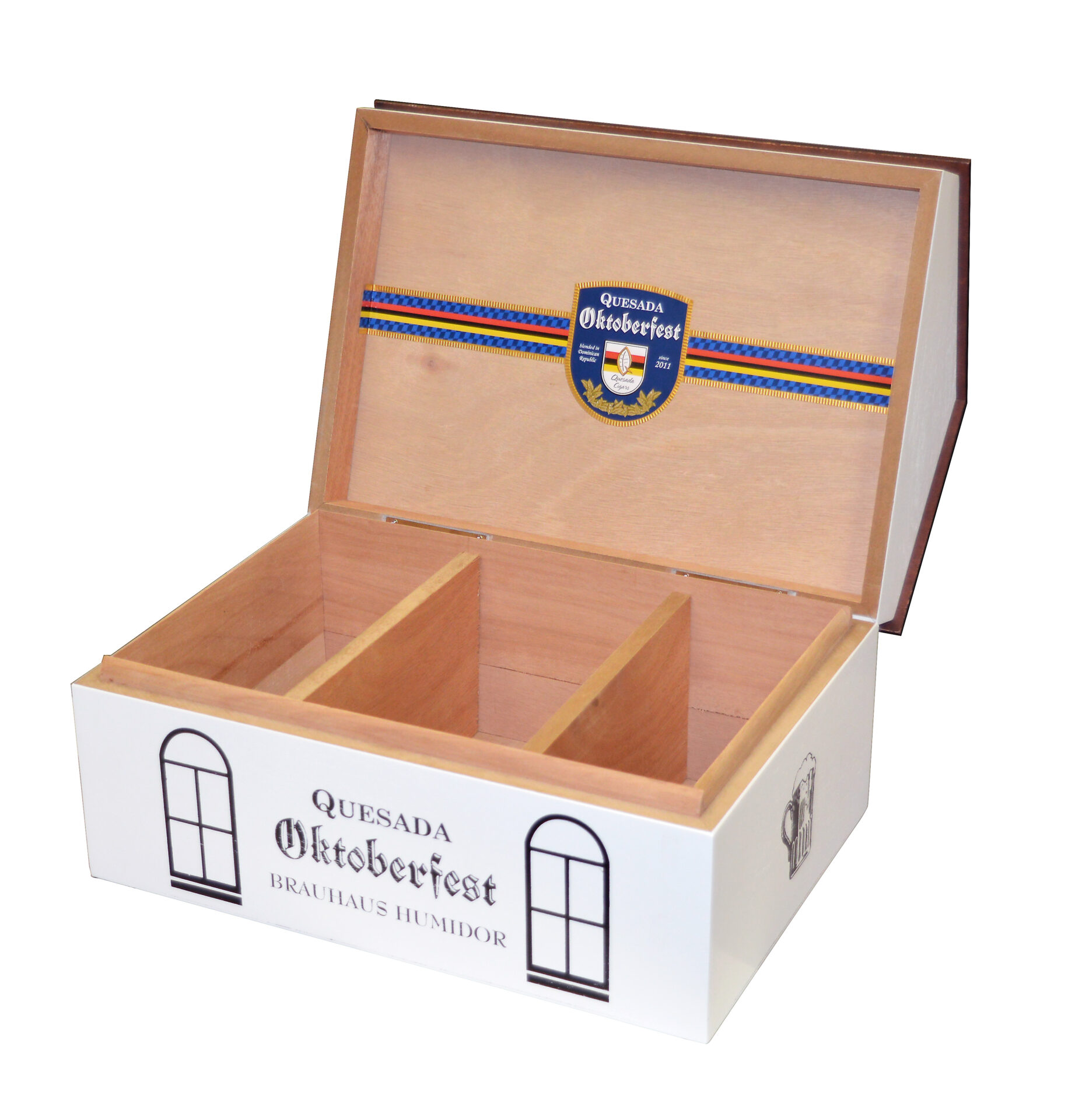 Following this year's IPCPR, select retail shops will receive a commemorative Brauhaus humidor. The humidors will be raffled off at events. Brauhaus means house and that is the shape of the humidor. The Brauhaus humidor will be individually sequentially numbered. The humidor itself will be able to hold 100 cigars.