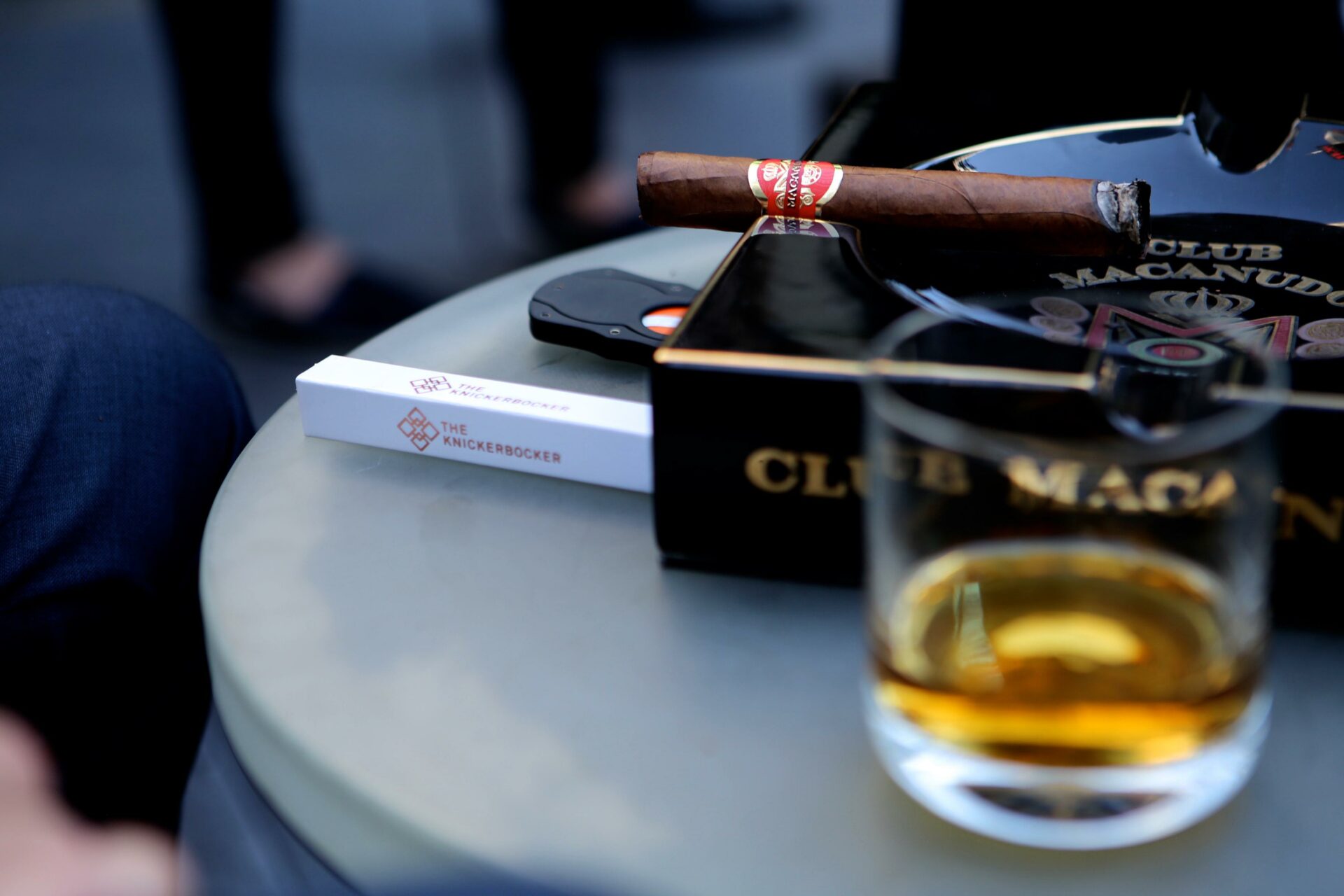 The Knickerbocker Hotel has a new partner for its rooftop bar cigar lounge. Today, it was announced that Club Macanudo will team up with the iconic hotel to launch "Club Macanudo at the Knick" – a cigar lounge located at the Knickerbocker Hotel's rooftop bar St. Cloud. The lounge will officially open for operation on July 7th, 2015.
Earlier this year, Nat Sherman, who was the previous partner with the rooftop cigar lounge announced it was ending its relationship with the Knickerbocker Hotel. Nat Sherman had been partnering with the hotel since August 2014.
"We are very excited to kick off the rooftop season with our new partner and headliner Club Macanudo," said Shawn Hauver, managing director of The Knickerbocker in a press release. "The brand and philosophy of Club Macanudo compliments The Knickerbocker's ongoing reputation as an elegant haven for socializing, business networking and indulging in the very best that New York City has to offer."
Club Macanudo, is best known as the exclusive cigar lounge located at 26 East 63rd Street in Manhattan's Upper East side. The new partnership with the Knickerbocker provides an extension of the experience in a scenic rooftop outdoor location. General Cigar Company is the parent company for Club Macanudo
Alan Willner, vice president of marketing for General Cigar commented, "This is an exciting time for Club Macanudo. Having recently celebrated our 20 year anniversary, and with the launch of our partnership with The Knickerbocker, we are uniquely positioned to share the brand's passion for creating memorable moments and curated experiences with an even broader clientele."
Club Macanudo at the Knick will highlight many of the brands in the General Cigar portfolio including Macanudo, Cohiba, CAO, among others. The lounge will also feature cigar and drink pairings and special events.
Photo Credit: General Cigar Company