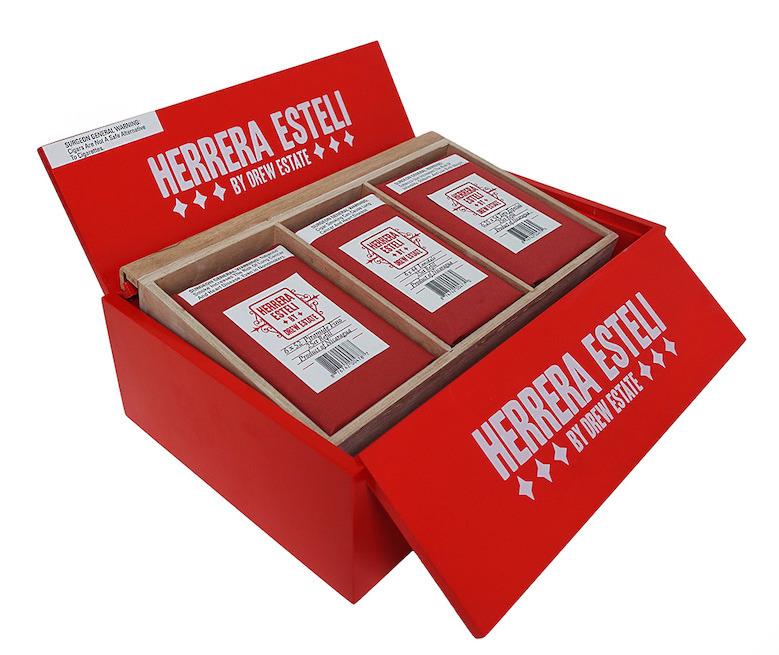 At the 2016 IPCPR Trade Show, Drew Estate will unveil a new refillable tray and bundle packaging option for its Herrera Esteli brand.
The tray will be hold different sizes of the Herrera Esteli bundles and cigars. This option will be available to the five core vitolas in the line – namely: Herrera Esteli Toro, Piramide Fino, Lonsdale, Robusto, and Short Corona.
A similar concept is similar to what was unveiled for the Nica Rustica brand last year.