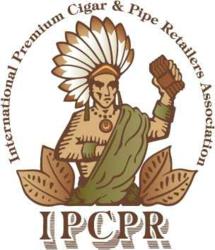 On July 25th, 2016 the International Premium Cigar and Pipe Retailers Association (IPCPR) official kicked off its 84th Convention and Trade Show in Las Vegas, Nevada at the Sands Convention Center, in Las Vegas. Prior to the actual opening of the trade show on Day 2 (Day 1 is reserved for educational seminars), the IPPCR held its annual members breakfast. As a part of the business of the morning, the IPCPR named its recipient of its Step Up Award. It also named new board members and then turned the floor over to Jon Taffer of the television show Bar Rescue for the Keynote address. Of course, the fight against the U.S. Food and Drug Administration (FDA) was front and center.
2016 is the fifth consecutive year, IPCPR has given a "Step Up Award". This is given to one or more individuals who go above and beyond for the industry. This year's award went to Paul Spence of W. Curtis Draper Tobacconist and Civil Cigar Lounge in Maryland.
In past years, the International Womens Cigar Society (ICWS) has given an "Impact Award" to a woman making a significant contribution to the industry. This year, in lieu of an award, ICWS presented a donation to the warchest to IPCPR's fight against the FDA.
The new board members named this year are Robert Cherep (Casa Belicoso Cigar Lounge; Walnut Creek CA);  George Koebel (Havana Connections, Richmond VA); Phil Ledbetter (UpDown Cigar, Chicago IL); and Todd Naifeh (ZT Cigars, Oklahoma City OK). Board members are voted in for a two year term.