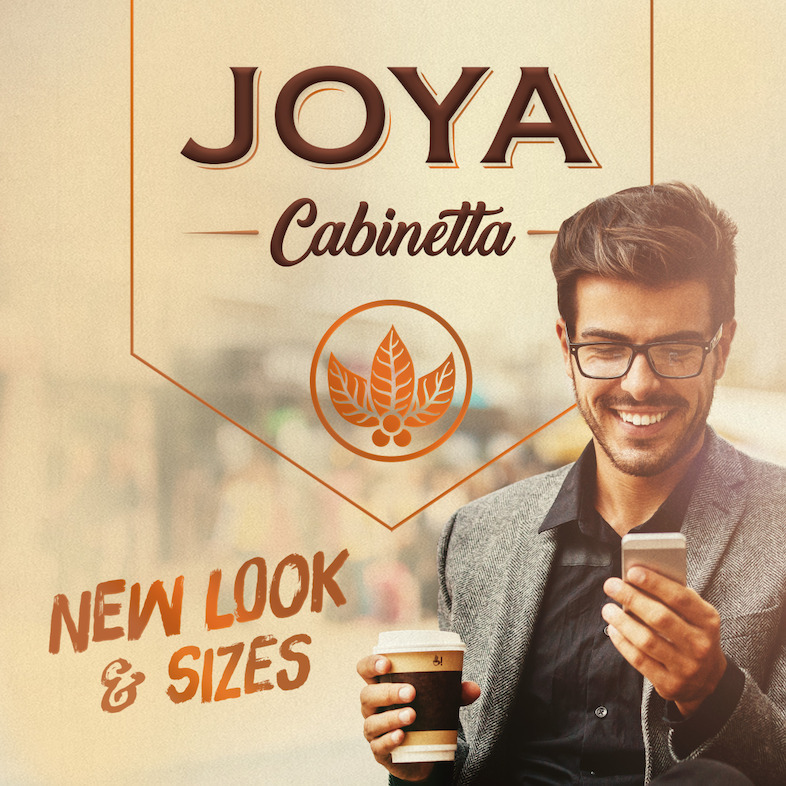 The Joya de Nicaragua Cabinetta Serie is undergoing a facelift. The offering which features a two-toned segmented wrapper will be rebranded under its modern "JOYA" line. It will also receive some new sizes. The cigar new line will launch at the 2016 IPCPR Trade Show.
Part of Joya de Nicaragua's goal was to put Cabinetta back in the spotlight and establish it as one of the top signature mild smokes in the US,
"Cabinetta might be one of the favorite cigars of the JDN team. It's a brand that we have always enjoyed, specially paired with a hot cup of Nicaraguan coffee. We wanted to give some love back to it, not only by revamping its packaging, but also, by giving it a new identity. We are sure the new Joya Cabinetta will help us expand our offering to modern smokers while continuing to satisfy the needs of retailers and consumers seeking for flavorful experiences without aggressive strength" commented Joya de Nicaragua President Juan Martinez, President of Joya de Nicaragua in a press release.
As for the sizes, the Toro and Belicoso sizes remain. New sizes Corona Gorda, Robusto, and Churchill have been added. The Lancero, Doble Corona, and Perfecto sizes have been dropped. Joya Cabinetta will be available in 20 count boxes and priced similarly as the Joya Red, ranging from $5.00 to $7.50 per cigar.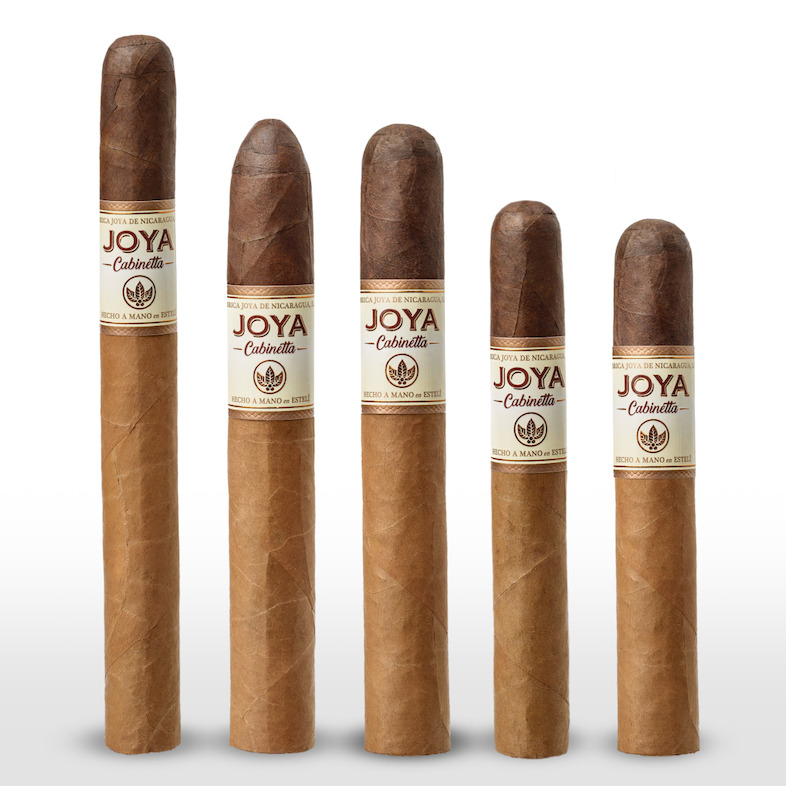 "Besides improving its packaging, we will also release 3 new sizes into the market. But most importantly, we followed our customers' requests to increase the length of the Doble Capa by almost an inch. Previously, consumers had the unique opportunity of smoking a mild blend while also tasting spicier notes from the criollo wrapper tip from contact with their lips. Some were adventurous and smoked to the nub to actually taste some of the criollo wrapper on the tip. With the new Cabinetta, reaching and experiencing that wrapper change will be easier, which makes it even more enjoyable." added Mario Perez, Commercial Manager of Joya de Nicaragua.
Joya Cabinetta will now be positioned next to the Joya Red and newly released Joya Black as blends branded under the Joya brand.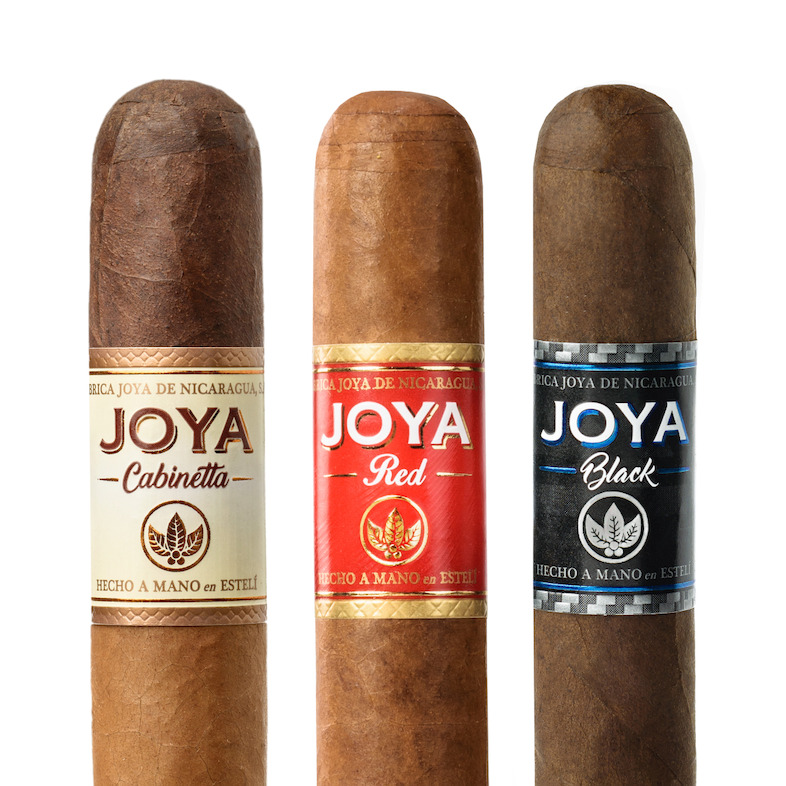 Joya de Nicaragua is distributed in the U.S. by Drew Estate, who will feature the Joya Cabinetta on its Drew Diplomat mobile app. Joya Cabinetta will also be internationally launched.
At a glance, here is a look at the Joya Cabinetta:
Blend Profile
Wrapper: Ecuadorian Connecticut Shade and Nicaraguan Criollo
Binder: Nicaragua
Filler: Nicaragua
Country of Origin: Nicaragua (Joya de Nicaragua SA)
Vitolas Available
It will also be available in the following sizes:
Corona Gorda 5 1/4 x 46
Robusto 5 x 50
Toro 6 x 52
Belicoso 6 x 54
Churchill 6 7/8 x 48
Image / Photo Credits: Joya de Nicaragua / Drew Estate