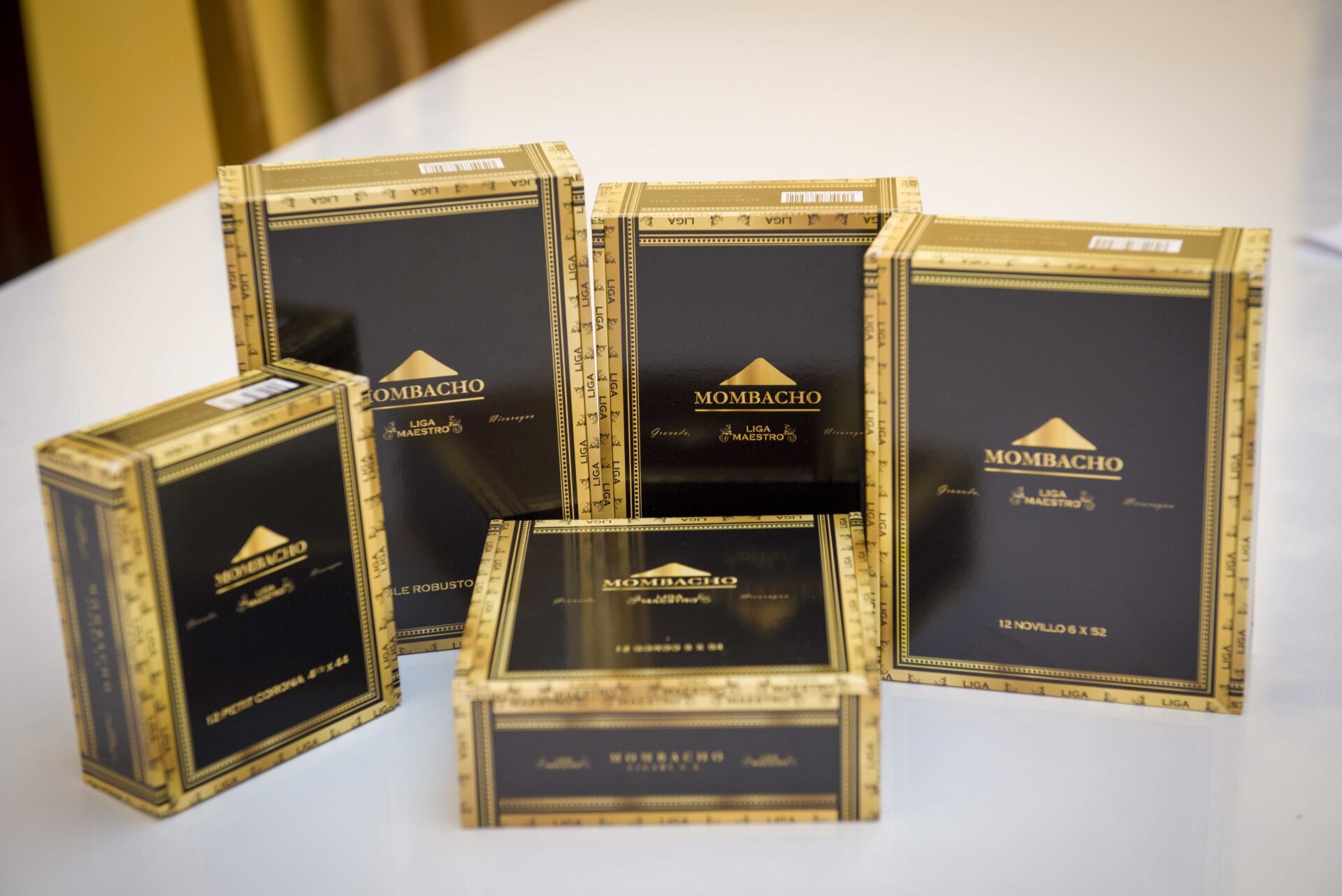 Mombacho Cigars SA will unveil new packaging and banding to its regular production lines Liga Maestro and Tierra Volcan. The packaging will give a consistent look and feel. The new packaging for Liga Maestro will make its debut at the 2016 IPCPR Trade Show with Tierra Volcan following later in the year.
Both Liga Maestro and Tierra Volcan will now have a common primary band with the Mombacho name and logo. The secondary band will denote the specific line – i.e. Liga Maestro or Tierra Volcan.  Each of the lines will have a unique color scheme. Liga Maestro will debut with black and gold.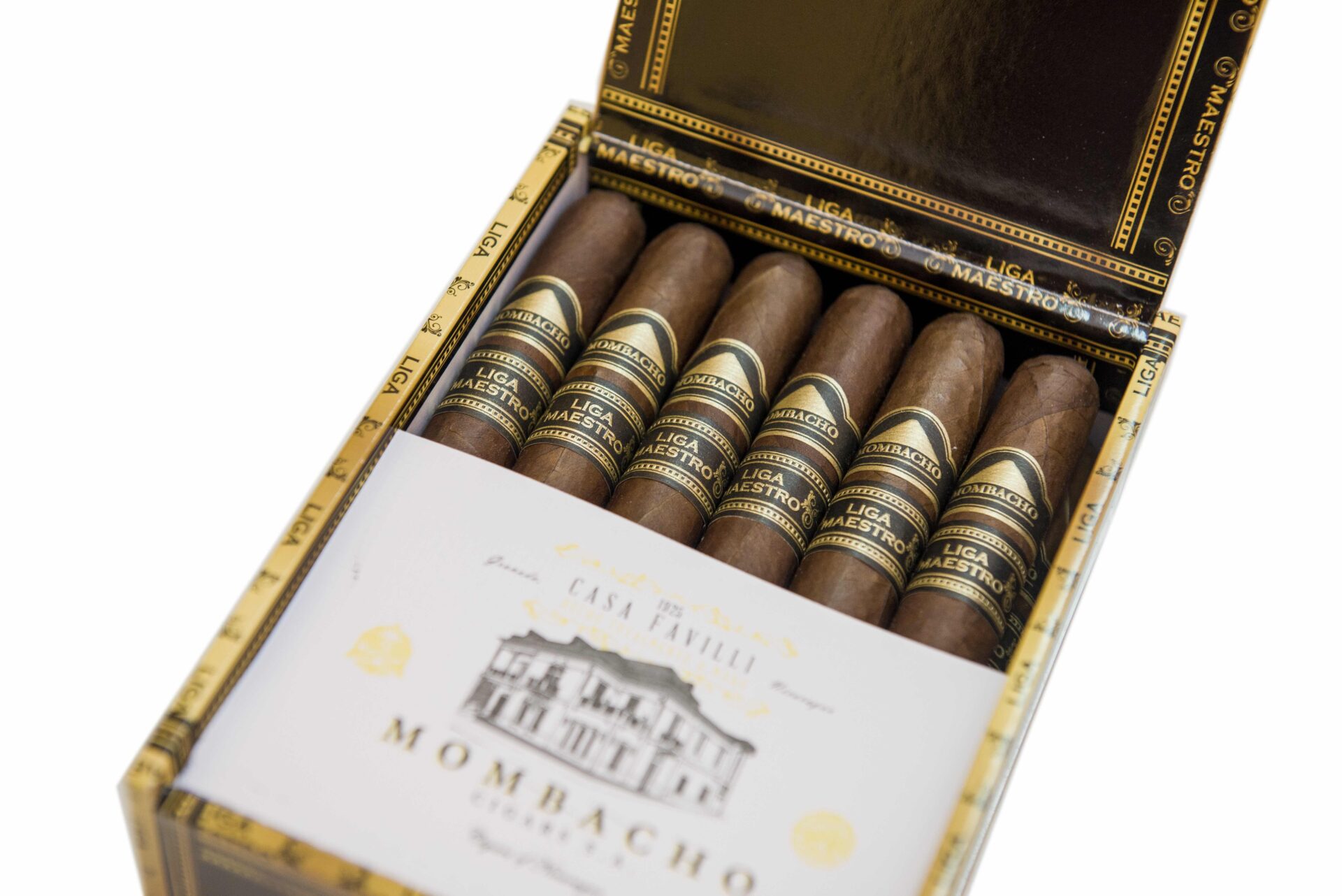 The use of the Mombacho as brand name has been a contentious issue between Mombacho Cigars SA and Tabacalera Tropical in terms of who owns the trademark. Late last month, Halfwheel.com first reported the issue is being taken up in court. The Tierra Volcan line is marketed as Mombacho outside the U.S. The legal issues could be the reason for deferring the Tierra Volcan rebranding until later this year
Photo Credits: All photos in this article provided by Mombacho Cigars SA.