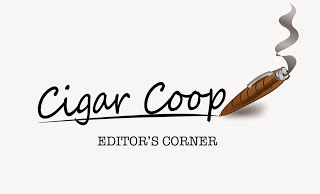 2016 will mark our seventh consecutive year of IPCPR Trade Show coverage. For this year's Cigar Coop IPCPR coverage, it appears we may have to adjust the formula we have used for several years.
Over the past few years that formula has involved three components to our coverage: "Pre Game" (covering product announcements before the show"), "Show Floor" (finding the big product announcements held off till show time, "Post Game" (covering the products we didn't cover during "Show Floor").
As the August 8th, 2016 deadline looms for the initial implementation of the U.S. Food and Drug Administration (FDA) regulations, I'm seeing it impact manufacturers and brands in several ways. Right now, I'm categorizing the manufacturers and brands into "the 3 Ps" – namely "Patience", "Panic", and Punt".
Patience: This is the category where companies are trying to stay as close to "business of usual". They are not deviating all that much from their business plan – although to some extent, there still may need to make adjustments due to existing in the new world order of regulation.
Panic: This refers to the companies that are making huge adjustments to their business plans. It is in this category where a company may attempt to get a large amount of product out so that they may take advantage of the two year window to file for SE. Some "Panic" companies may be more obvious to the outside world than others.
Punt: These are the companies that are not going to IPCPR Trade Show or may look at shutting down.
It is the "Panic" and possibly to a small extent "Patience" that is throwing a monkey wrench into this year's Cigar Coop IPCPR coverage.
With many companies looking to get product launched and shipped early, we anticipate much of our coverage to be skewed to the "Pre Game" phase. It may leave much of the element of surprise out of what we will see on the trade show floor.
The bottom line – our coverage will probably change this year. I see the lines more blurred between what is pre-game, show floor, and post-game. I also see our predictions for the five hottest cigars to be very difficult. Our annual "Predictions for the Five Hottest Cigars" piece is where we look at what we expect to sell out at the trade show. In the past, we have reserved this for cigars first making their debut. For 2016, this criteria might have to change as well. The bottom line is that there are many decision points still to be made – and it might take some time to do it.
Cigar Coop has always employed a product-centric focus to our IPCPR coverage. This differs from may other media outlets do focus more on the vibe of the show and covering the various cigar industry personalities. We tried it in 2012 and were not happy with the results. We now save the interviews for Stogie Geeks and are laser-focused on what is being released at the show. Despite the uncertainty, I don't envision us deviating from the product-centric coverage.
This year, we will run a 4 week streamlined preview series beginning on Sunday July 10th. We are starting later this year because of the dynamic and fluid nature of this year's trade show. This year, "Around the Trade Show Floor" will be a single guide published on day the trade show opens. In previous years we have done this in two or three installments, but through feedback, we are consolidating this guide into one installment.
Our series will include:
7/10 A Preview of the Trade Show
7/17 The Trends
7/21 Predictions for the Five Hottest Cigars
7/24 Around the Show Floor
As for the three Ps, at Cigar Coop and Stogie Geeks, I feel we are a strong "Patience".