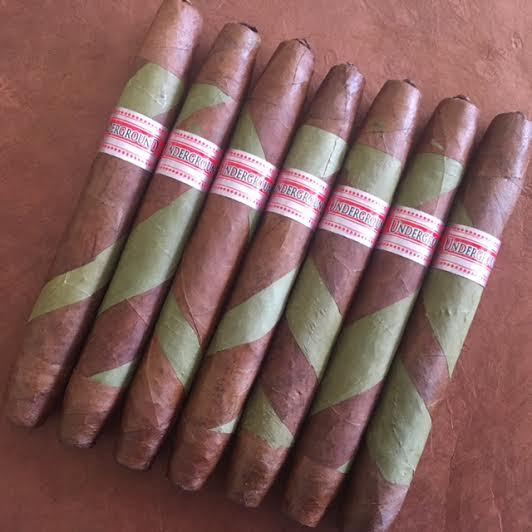 While Sosa Cigars was not at the 2016 IPCPR Trade Show, the company has certainly kept busy. This past week the company unveiled its third blend under its Sosa Underground line. This one is a barber-pole wrapped offering known as the Sosa Underground Delphic Dual Wrapper. The cigar is now currently available.
The Delphic is a figurado-shaped cigar featuring each end of the cigar covered in Habano wrapper. In between, the Delphic Dual Wrapper is dual wrapped with a combination of candela and habano wrapper. The cigar is produced out of La Vega]s Cubana in Clearwater, Florida. Pricing is set at $10.50.
Previous editions of the Sosa Underground include the Sosa Underground (a Nicaraguan Habano) and the Sosa Underground Connecticut.
The Underground line is rolled by a single roller, but a second roller was brought in to make the Delphic Dual Wrapper.
Photo Credit: Sosa Cigars