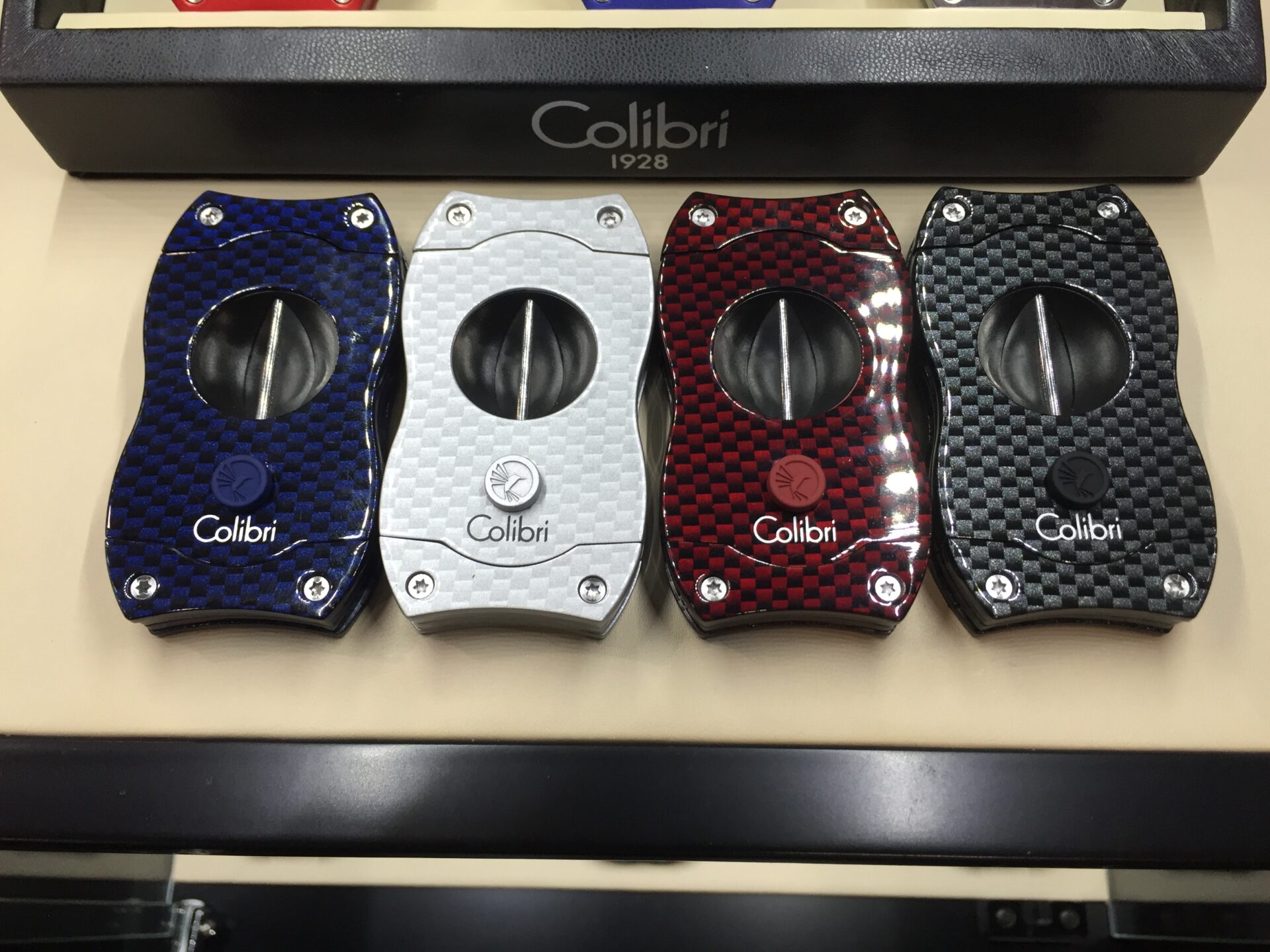 At the 2016 IPCPR Trade Show, Colibri showed off four new additions to its popular V-Cut line with a Carbon Fiber print finish. These new cutters are expected to be available by the end of the year holiday season.
The Colibri V-Cut Carbon Fiber will be available in four colors: blue, silver, red, and black.
The V-Cut line features 420 stainless steel blades capable of making a 7mm v-shaped cut into the cap. The cutter works on large 60+ ring gauge cigars and also can work on a torpedo tip.
Pricing of the new Colibri V-Cut Carbon Fiber is set at $49.00 per unit.
Photo Credit: Colibri