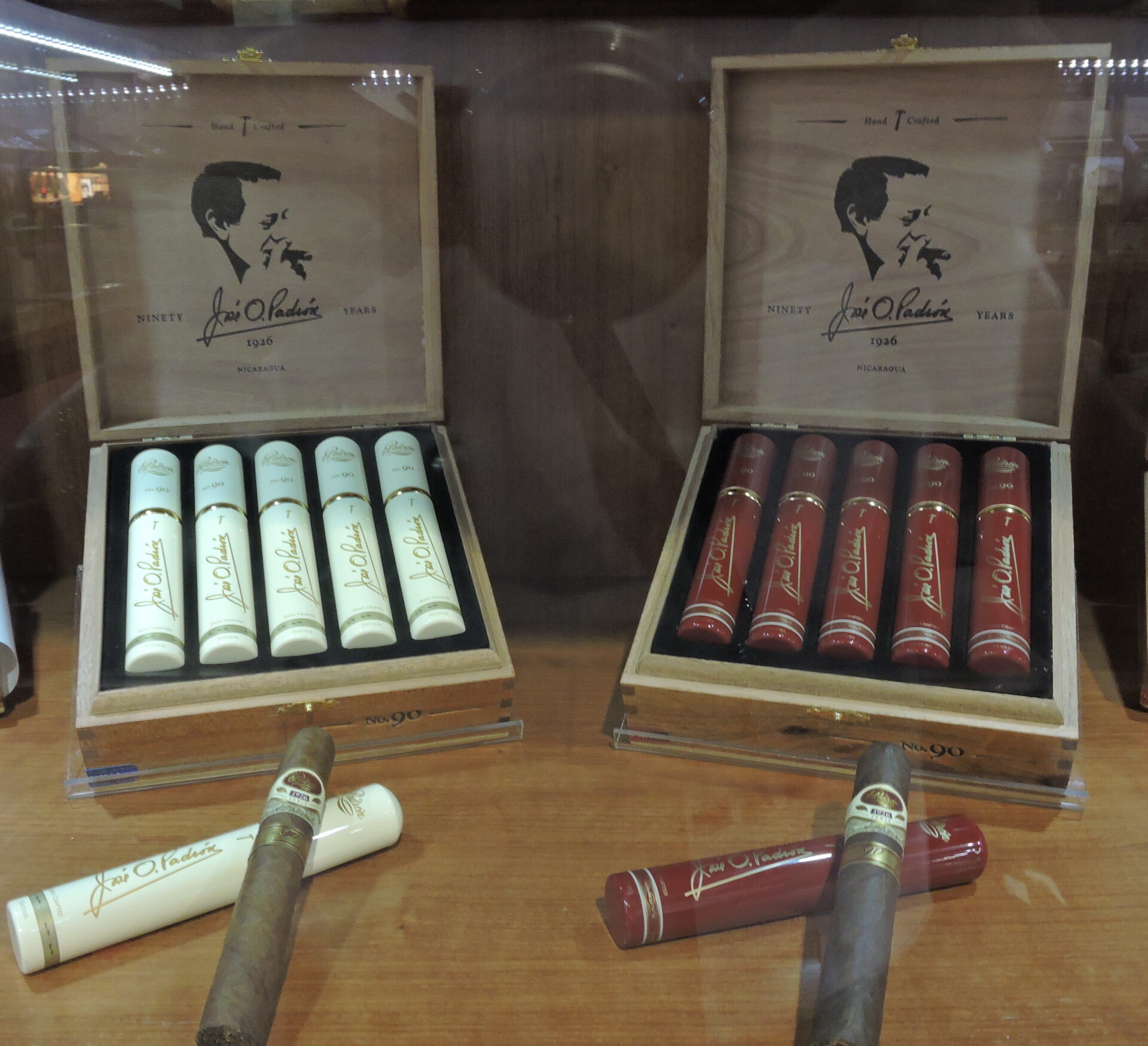 At the 2016 IPCPR Trade Show, Padron Cigar released the Padron 1926 Serie No. 90. The No. 90 is significant because it commemorates the 90th birthday of company founder Jose O. Padron.  While Padron is has been very predictable when it comes to most of their releases (Natural/Maduro releases, box-press), the past couple of years has seen the company branch out of its comfort zone.  With the No. 90, while it comes in both Natural and Maduro offerings, we see a couple of things different – a rounded vitola that is packaged in a tube.
As for the tube, this is the first time a Padron has been packaged in the tube. The Natural offering comes in a off-white colored tube while the Maduro offering comes in a maroon tube.
The No. 90 vitola is a 5 1/2 x 52 rounded vitola. This is the first time the 1926 Serie has been put into a rounded format. While Padron is known for its box-pressed offerings, there have been a a few rounded offerings. Last year, the Padron Damaso was released as a rounded cigar in a Connecticut Shade format (another example of Padron moving out of its comfort zone). In addition, there was a  Padron 1964 Anniversary – Draper's 125 Anniversary Edition – a limited 1964 Anniversary blend for W. Curtis Draper came in a rounded format.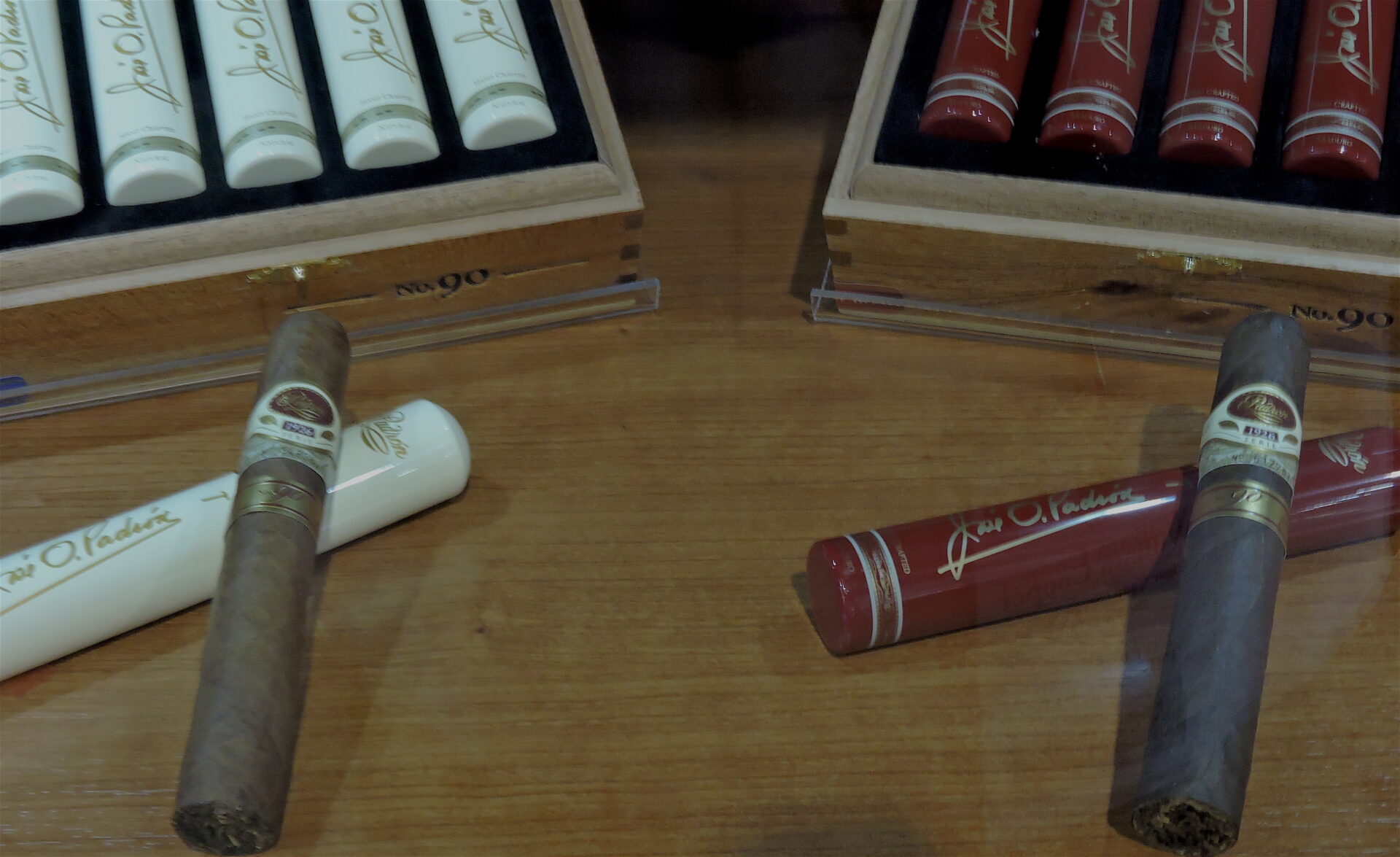 This is also the third commemorative cigar in the 1926 Serie line. In 2004, the Padron 1926 Serie 40th Anniversary (a torpedo) was released to commemorate the 40th anniversary of Padron Cigars. In 2006 came the Padron 1926 Serie 80th Anniversary.
The Padron 1926 Serie No. 90 comes packaged ten tubes per box. Each cigar is priced at $19.50.
Jose O. Padron celebrated his 90th birthday on June 10th, 2016 . There was a limited edition special event cigar released for Padron's 90th birthday called the Padron No. 89 – this is a completely different blend than this cigar.
At a glance, here is a look at the Padron 1926 Serie line:
Blend Profile
Wrapper: Nicaraguan (Maduro or Natural)
Binder: Nicaraguan
Filler: Nicaraguan
Country of Origin: Nicaragua (Tabacos Cubanica S.A.)
Vitolas Available
Except where noted, each of the vitolas of the Padron 1926 Serie are available in a sun-grown natural or a maduro wrapper. All are in a box-press shape except for the No. 90
No. 90: 5 1/2 x 52 (Rounded)
No. 48: 5 1/2 x 60 (2016 TAA Exclusive)
No. 47: 5 1/2 x 50 (Originally a 2015 TAA Exclusive)
No. 1: 6 3/4 x 54
No. 2 5 1/4 x 52 (Belicoso)
No 6: 4 3/4 x 50
No. 9 5 1/4 x 56
No. 35: 4 x 48
40th Anniversary: 6 1/2 x 54 (Torpedo)
80th Anniversary: 6 3/4 x 54 (Perfecto)
LP40: 6 1/4 x 60 (Limited Edition to Tobacco Plaza – Maduro only)
Photo Credits: Cigar Coop