Agile Cigar Reviews replace what we termed "Assessment Updates". The concept is the same, but the name is different. Agile Cigar Reviews use a lightweight, shorter format. These will never take the place of our comprehensive reviews. They are only used on blends we have previously assessed. This might be a blend we are re-scoring or providing a score for a first time. It might be a blend we are looking at in a different size. Today we take another look at the EP Carrillo Short Run 2015 in the Vencedores (Toro) size. This is a cigar we previously assessed back in May, 2015.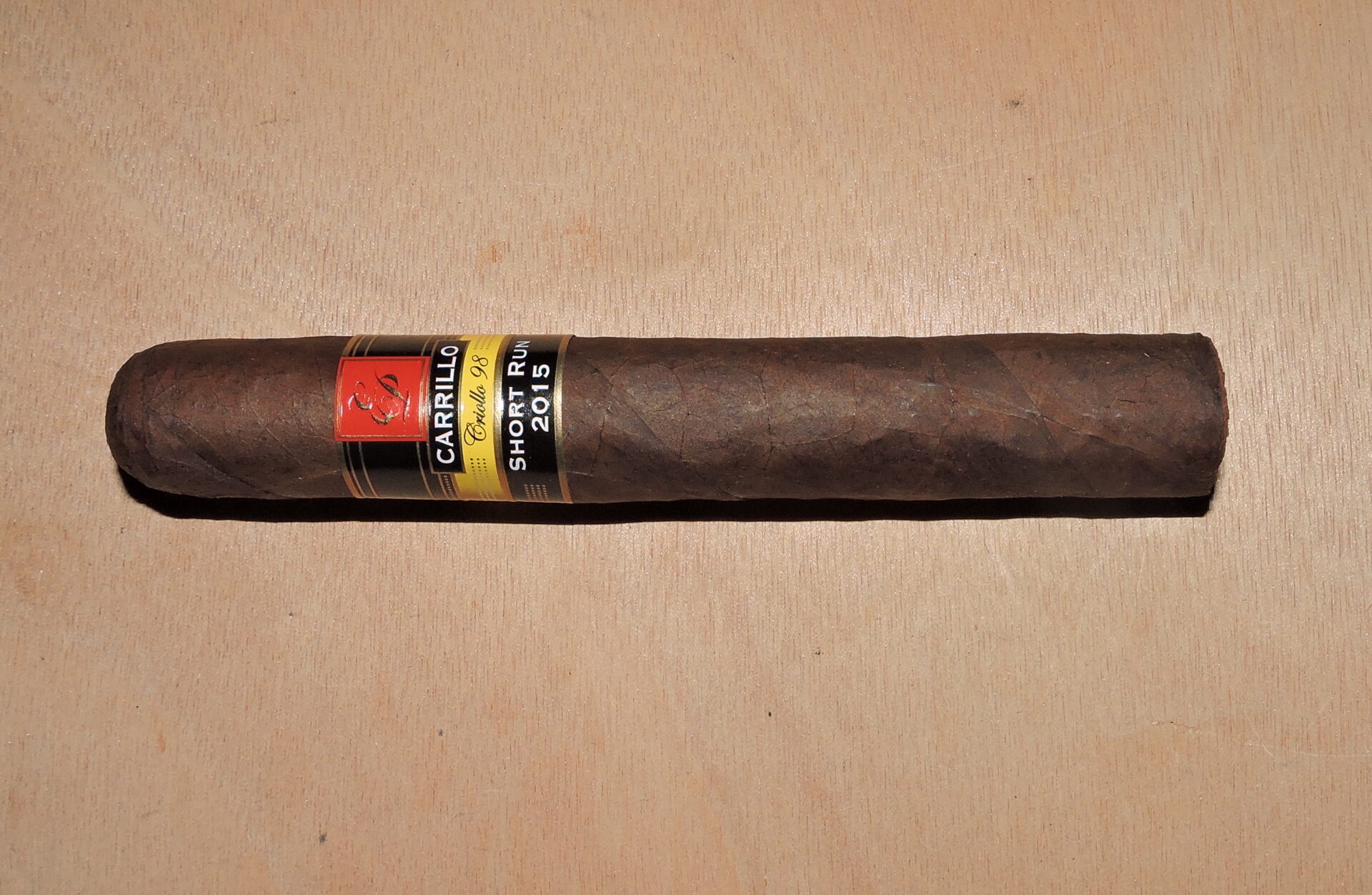 Wrapper: Criollo Jalapa 98
Binder: Nicaraguan
Filler: Nicaraguan and Dominican
Country of Origin: Dominican Republic (Tabacalera La Alianza)
Vencedores: 6 x 52
The E.P. Carrillo Short Run 2015 is the sixth installment of E.P. Carrillo's annual Short Run Series. The Short Run series is meant to be exactly what the name implies – a limited production run cigar with a different blend each year. For the most part, these releases have been one and done. With the Short Run 2015, blender Ernesto Perez-Carrillo explores some new territory has he incorporates a Criollo 98 wrapper from Jalapa. Today we look at the Short Run 2015 in the Vencedores – a classic 6 x 52 Toro size.
In addition to the Criollo wrapper, Perez-Carrillo puts a mix of Nicaraguan and Dominican tobaccos for the binder and filler. The combination of tobaccos for the binder and filler from these countries are pretty much a staple for most Perez-Carillo blends.
Flavor-wise, the Short Run 2015 Vencedores started out with notes of coffee, earth, cedar, and pepper. During the first third, I found the coffee and earth to be the primary notes. There is also a nice creamy undertone in the background. During the second third, I found the cedar to play a more prominent role. While the creaminess subsided in the second half, the cigar remained flavorful. Overall I found these flavors to be medium to full-bodied countered with medium strength.
The Short Run cigars released from 2010 through 2013 were some epic smokes. While I'm not sure the Short Run 2015 is quite at that level, I can say this is a cigar that has aged nicely in the past 14 months. It was enough to move this cigar from a Fiver to a Box Split.
Summary
Burn: Excellent
Draw: Excellent
Complexity: Medium
Strength: Medium
Body: Medium to Full
Finish: Excellent
Assessment: 3.5-Box Split
Score: 90
References
Original Assessment: E.P. Carrillo Short Run 2015 Vencedores
News: E.P. Carrillo Short Run 2015
Price: $8.99
Source: Purchased
Stogie Geeks Podcast: Episode 137, Episode 139, Episode 149
Stogie Feed: EP Carrillo Short Run 2015 Napoleon, E.P. Carrillo Short Run 2015 Vencedores, EP Carrillo Short Run 2015 Imperios
Brand Reference: E.P. Carrillo