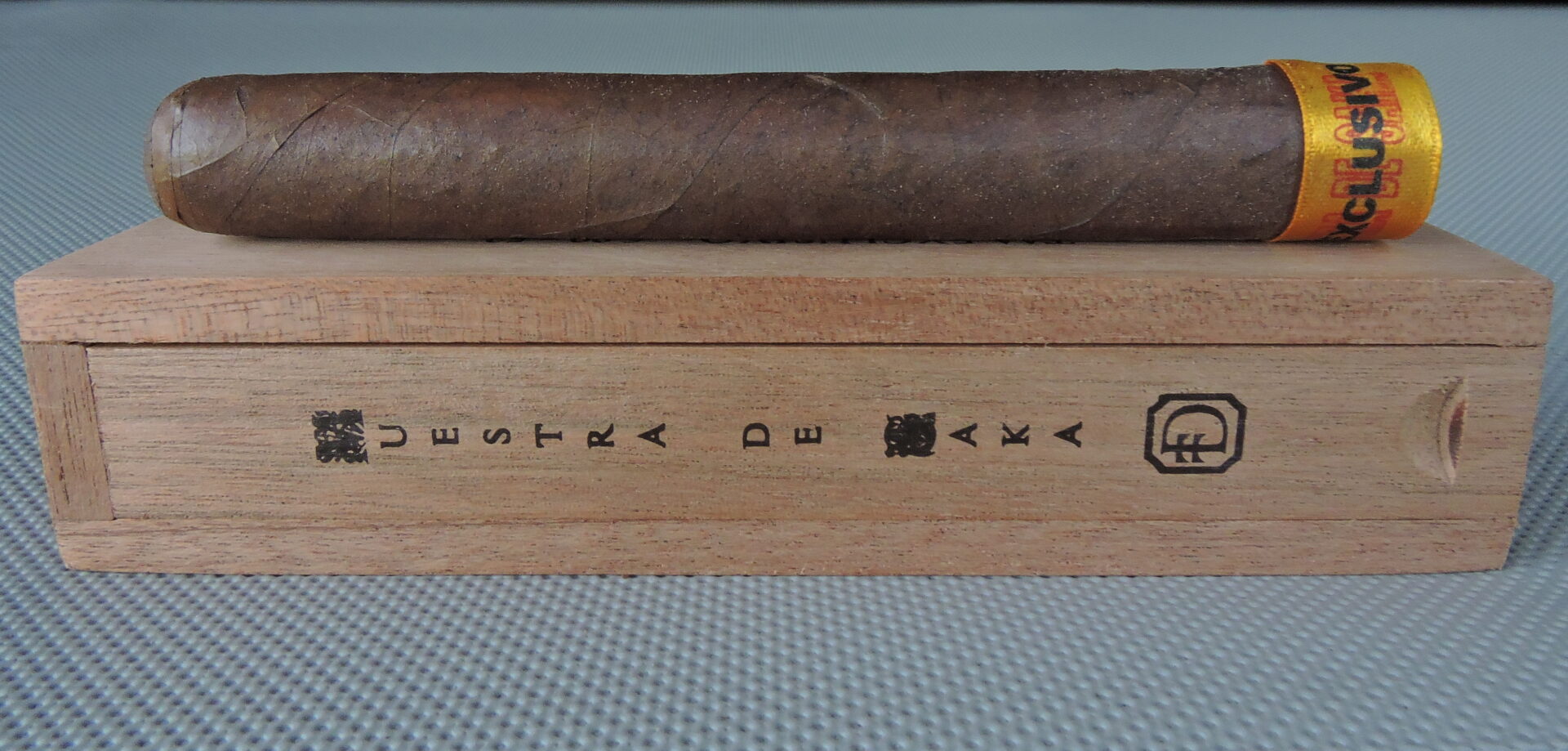 The Muestra de Saka Exclusivo, one of the offerings in Dunbarton Tobacco and Trust's Muestra de Saka line is heading for widespread release. Today, the company announced that is taking pre-orders for the Muestra de Saka Exclusivo, a 6 x 52 Toro offering. This is a cigar that saw a soft-launch shortly after the 2016 IPCPR Trade Show.
Muestra de Saka is a limited production line that was unveiled at the 2016 IPCPR Trade Show. According to owner Steve Saka, it is line of unique blends and vitolas to reflect the "blending machinations of myself". The name of the line translates to "Samples of Saka", but as Saka explained, it means much more than that.
"Muestra is the humble, common word for "sample" in Spanish, however it takes on much more important, sometimes reverential, meaning when used in a handmade cigar factory. A muestra is the vision of the ligador and torcedor realized, it is the promise of a new experience and possibly the key to financial success for the fabrica. Muestras are horded and coveted by not only their makers, but by the cigar smokers who seek to catch a glimpse into the cigarmaker's soul within their smoke."
The Muestra de Saka Exclusivo consists of tobaccos from the four main growing regions of Nicaragua: Condega, Esteli, Jalapa, and Ometepe. Each Exclusivo Toro is packaged in an individual coffin, and the coffins will be offered in seven count boxes.
Muestra de Saka will consists of additional blends offered in unique sizes. On Episode 196 of Stogie Geeks, Saka indicated making some of the sizes was a personal challenge as he worked on some sizes that were outside his normal wheelhouse.
Photo Credit: Cigar Coop