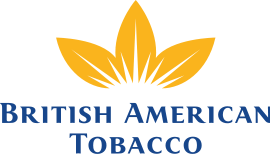 British American Tobacco has announced a proposal to merge with Reynolds American Inc. The merger would create the world's largest tobacco company. While short-term, this has greater impacts on the cigarette industry, this could create be something the premium cigar industry keeps an eye on.
Currently British American Tobacco owns a minority 42.2% minority stake in Reynolds American. The proposal would be for British American Tobacco to acquire the remaining 57.8% of Reynolds American. United States securities laws require a company to announce a merger proposal after it is made for to the Board of Directors.
British American Tobacco owns the Dunhill brand, a premium cigar line distributed in the U.S. by Scandinavian Tobacco Group. The company also owns cigarette brands Kent, Lucky Strike, and Pall Mall.
Meanwhile Reynolds American does play in the premium hand-made space, it does own Santa Fe Natural Tobacco Company, a brand known for Spirit Cigarettes, "roll your own products", and some machine-made cigars. Former U.S. Speaker of the House of Representatives John Boehner has recently joining Reynolds American on the board of directors.
With U.S. Food and Drug Administration regulations now targeted at the smaller premium hand-made cigar industry and electronic cigarettes, the creation of a new tobacco giant creates an environment that strengthens big tobacco. With the regulations weakening smaller cigar companies financially, it could make many of these companies potential targets to be acquired by the much larger "big tobacco" (i.e. cigarette) companies. A merged British American Tobacco-Reynolds American conglomeration strengthens its position to look at the premium hand-made cigar industry as a potential target.