"One thing that has impressed me with Sobremesa is how each vitola tells its own story in terms of cigar experience. The Sobremesa Short Churchill is no exception. The combination of the tweaked Sobremesa blend with the 4 3/4 x 48 size is going to deliver a cigar experience different than the other sizes – and it works very well."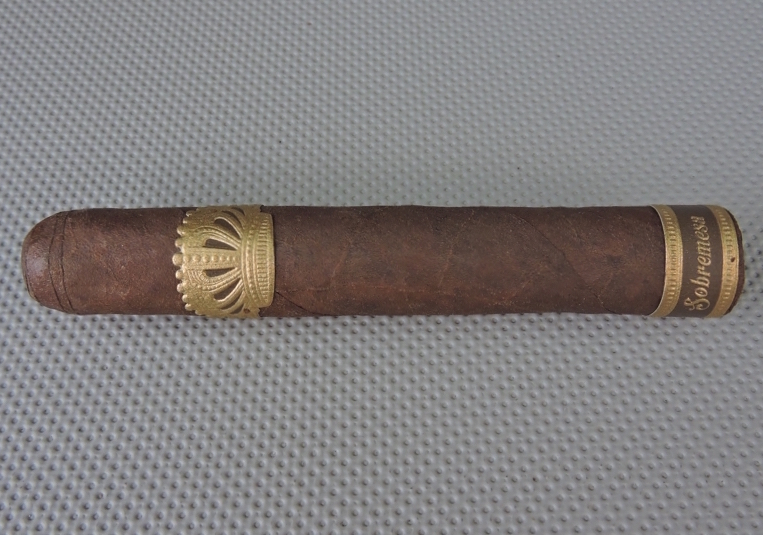 Wrapper: La Meca Ecuador Habano Grade 1 Dark Rosado
Binder: Matacapan Negro de Temporal
Filler: Nicaraguan GK Condega C-SG Seco, Nicaraguan Pueblo Nuevo Criollo Viso, Nicaraguan La Joya Esteli, C-98 Viso Nicaraguan ASP Esteli Hybrid Ligero; USA Lancaster County Broadleaf Ligero
Country of Origin: Nicaragua (Joya de Nicaragua SA)
Short Churchill: 4 3/4 x 48
Price: $10.45
Review: Sobremesa Short Churchill by Dunbarton Tobacco and Trust
Brand Appearances on Countdown: 2 (2015, 2016)
Coming in at #14 is the Sobremesa Short Churchill by Dunbarton Tobacco and Trust. The Short Churchill is one of two news line extension introduced by Dunbarton Tobacco and Trust in 2016 under the moniker "poco mas intensa" – which means "a little more intense". While the Short Churchill  and the new 7 x 50 Elegante en Cedro use the same tobacco components as the other vitolas in the Sobremesa line, the new sizes were blended to be a little stronger than those sizes.
The 4 3/4 x 48 Sobremesa Short Churchill has become a "go to" cigar for company owner / blender Steve Saka. For several years, Saka has smoked the Liga Privada Unico Serie Dirty Rat as his daily smoke, but since departing his former company Drew Estate he has gone through quite a bit of his remaining personal stock of that cigar. As a result, the Sobremesa Short Churchill has taken on the role of Saka's daily smoke.
The Sobremesa Short Churchill lands Dunbarton Tobacco and Trust on the Cigar Coop Cigar of the Year Countdown for the second year in a row. It also becomes the sixth Ecuadorian Habano wrapped blend to make this year's Countdown.
In addition to the Ecuadorian Habano wrapper, the blend utilizes a  Matacapan Negro de Temporal binder from Mexico and fillers from Nicaragua and Pennsylvania. The Short Churchill is packaged in 14 count boxes.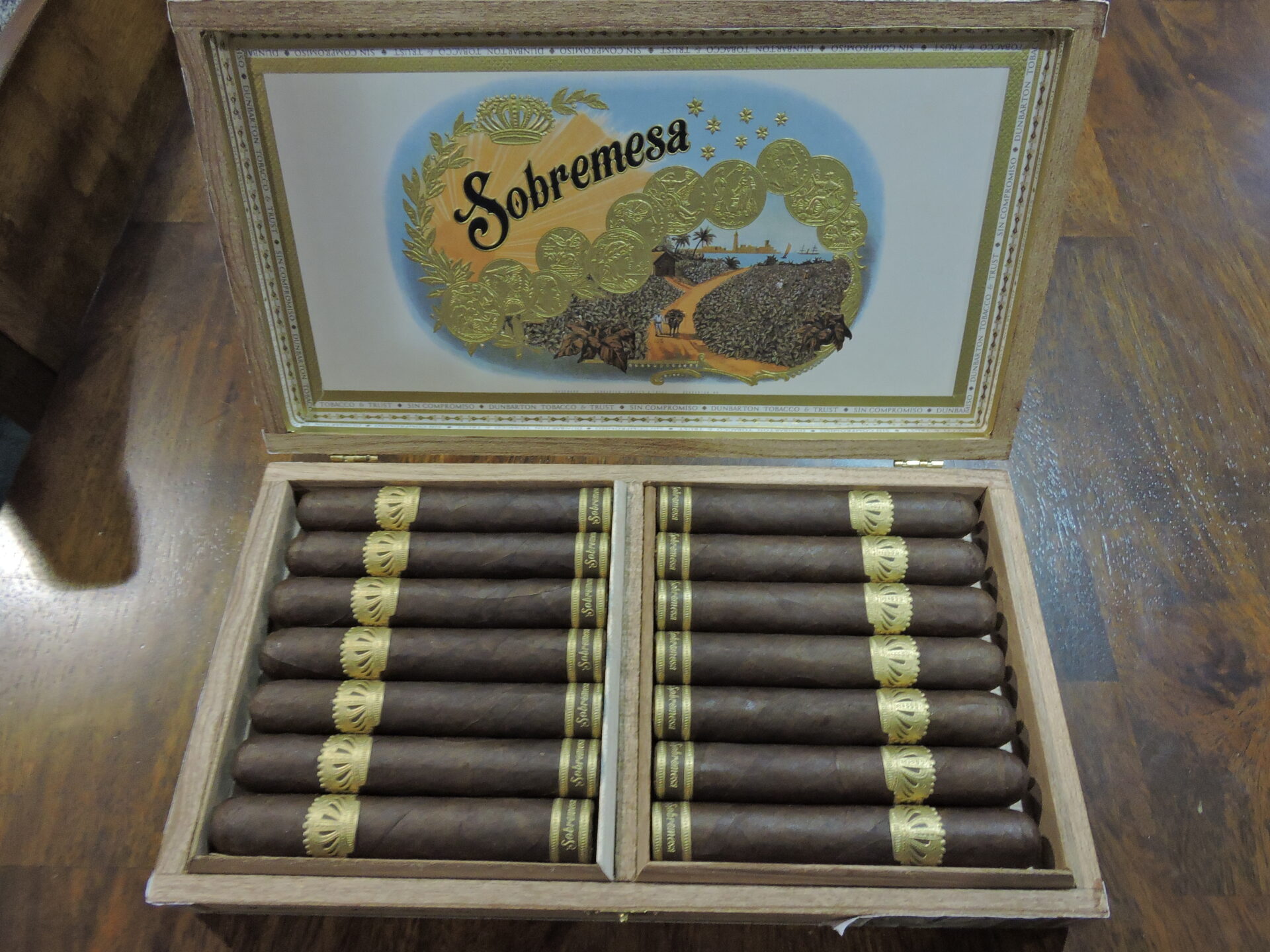 Flavor-wise, the Sobremesa Short Churchill delivers notes of cocoa, cedar, and white pepper. There are also subtle notes of cherry and nut along the way. There is an underlying creamy component that smooths out the flavors. The Short Churchill is going to deliver a medium strength, medium to full-bodied smoking experience. I found the Short Churchill lived up to being "poco bas intensa"- namely the increased strength and body never became overpowering.
On top of having a little more boldness than the six sizes released in 2015, the flavors of this cigar really came together – delivering a wonderful overall smoking experience.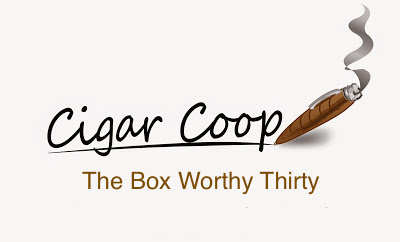 For details of the 2016 Cigar of the Year Countdown, see our 2016 criteria.
Photo Credits: Cigar Coop