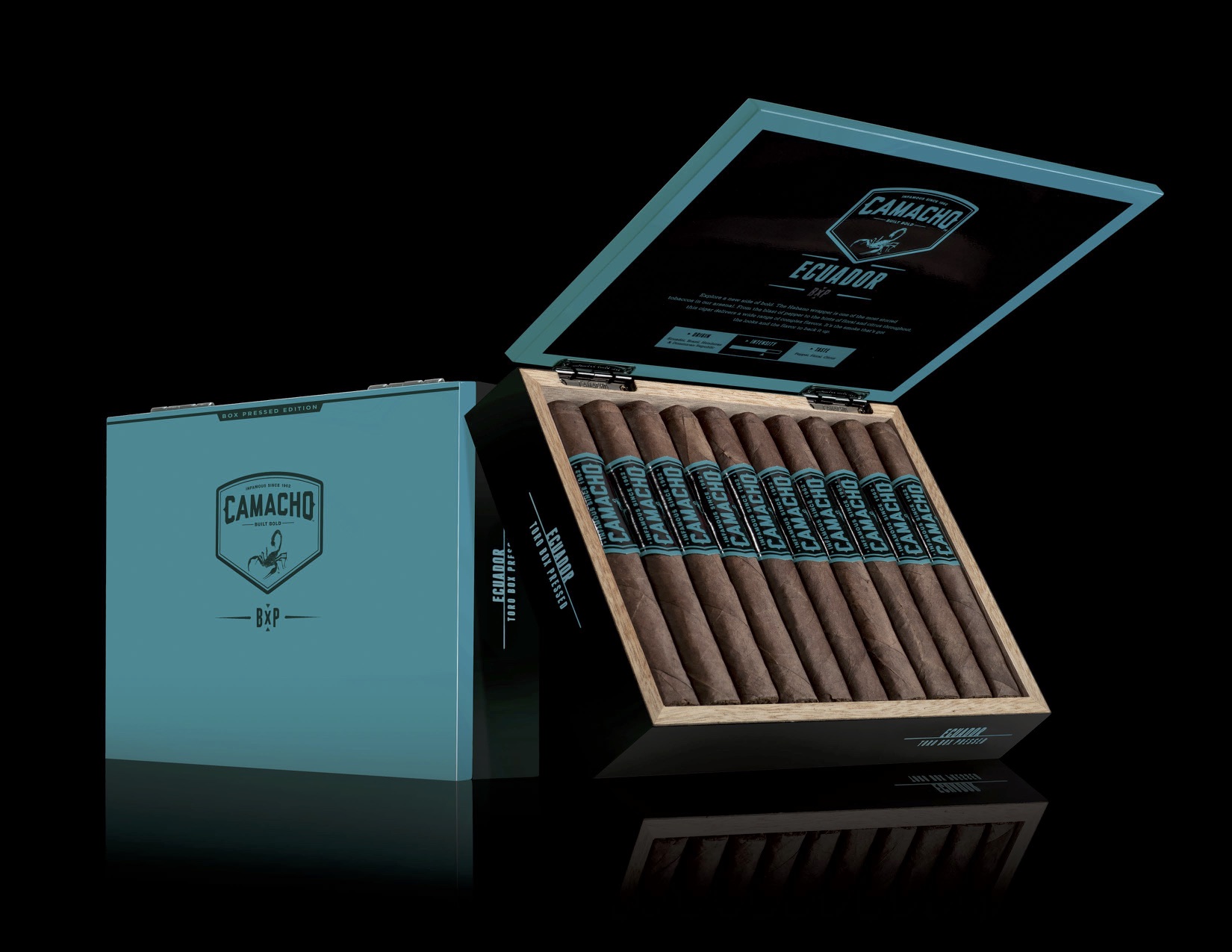 Over the past couple of years, Davidoff has introduced box-pressed offerings to both the Davidoff and Avo brands. Now it's Camacho's turn. Today Camacho announced the new Camacho BXP – a horizontal set of box-pressed line extensions based off Camacho Corojo, Camacho Ecuador, and Camacho Connecticut.
The new Camacho BXP are not simply box-pressed versions of the Camacho Corojo, Camacho Ecuador, and Camacho Connecticut. According to Camacho each of these three lines has been modified with the addition of American Pennsylvania Broadleaf to its blend. The introduction of this tobacco is meant to deliver a bolder experience.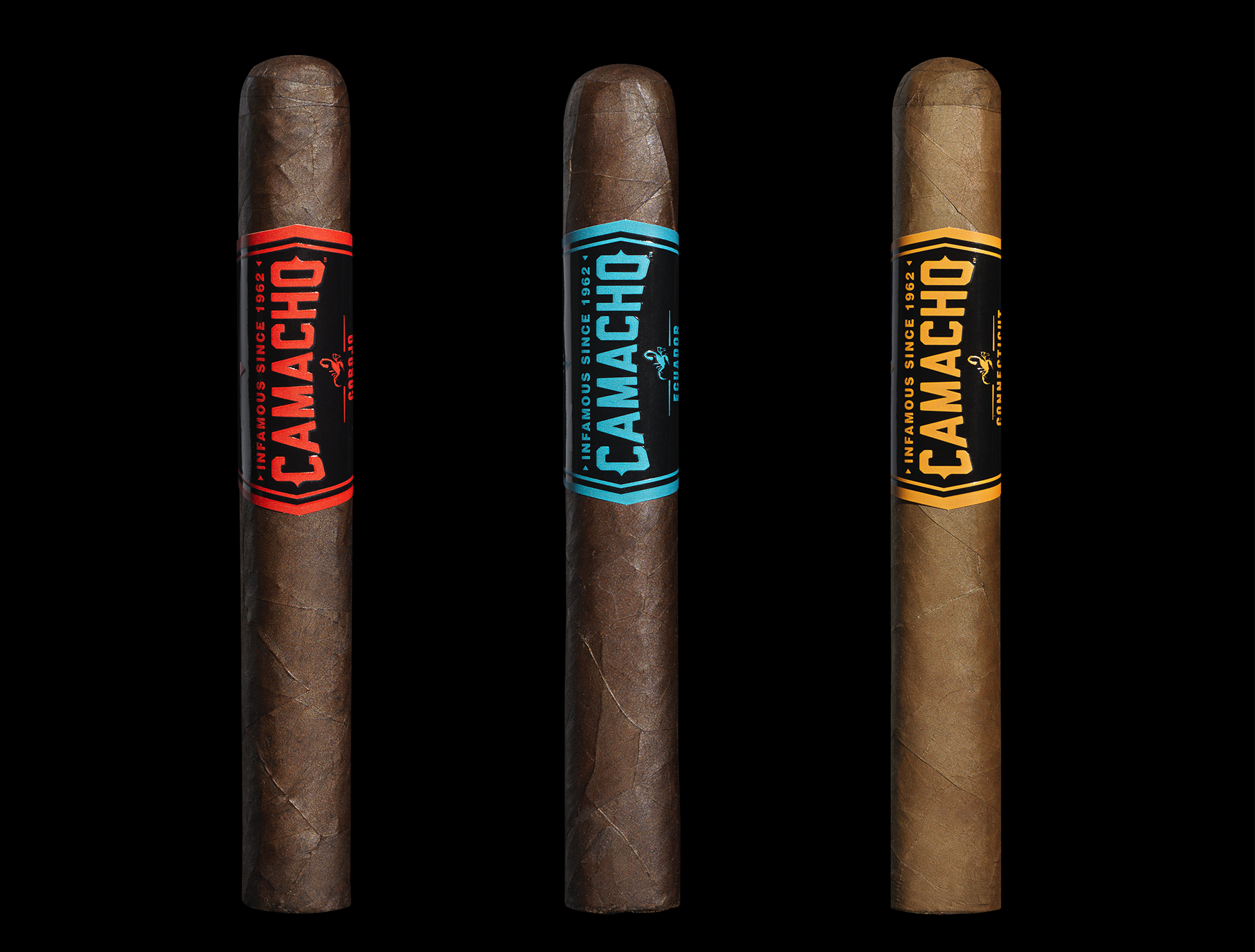 In a press release announcing Camacho BXP, Dylan Austin Vice President of Marketing for Davidoff of Geneva USA commented,  "We are very excited to launch the new Camacho Box-Pressed (BXP) extensions of our highly-rated and top-selling core lines. Our bold, everyday smokes have been a staple in the humidors of aficionados for many years. Reimagining these winning blends has been quite a journey and we are thrilled by the bold taste experiences our master builders have managed to deliver. Broadleaf tobacco delivers a great intensity to these blends and we feel very lucky to get our hands on some high quality primings to build into this venture."
The cigars will be available in three sizes: Robusto (5 x 50, SRP $8.00), Toro (6 x 50, SRP $8.25), and Gordo (6 x 60, SRP $9.25). The cigars are packaged 20 per box and are produced at Oettinger Davidoff's new Camacho factory located outside Danli, Honduras.
Camacho plans a full marketing push by extending its 2016 #BoldAnytime campaign. This will be supported by a series of nationwide promotions and in-store events where cigar enthusiasts can experience the new BXP offerings. George "Latin Thunder" Rami, Camacho's national brand ambassador will be on hand at select retailers.
The Camacho BXP offerings will be available nationwide in the U.S. starting Monday February 13th, 2017.
At a glance, here is a look at the Camacho BXP Offerings
Camacho Connecticut BXP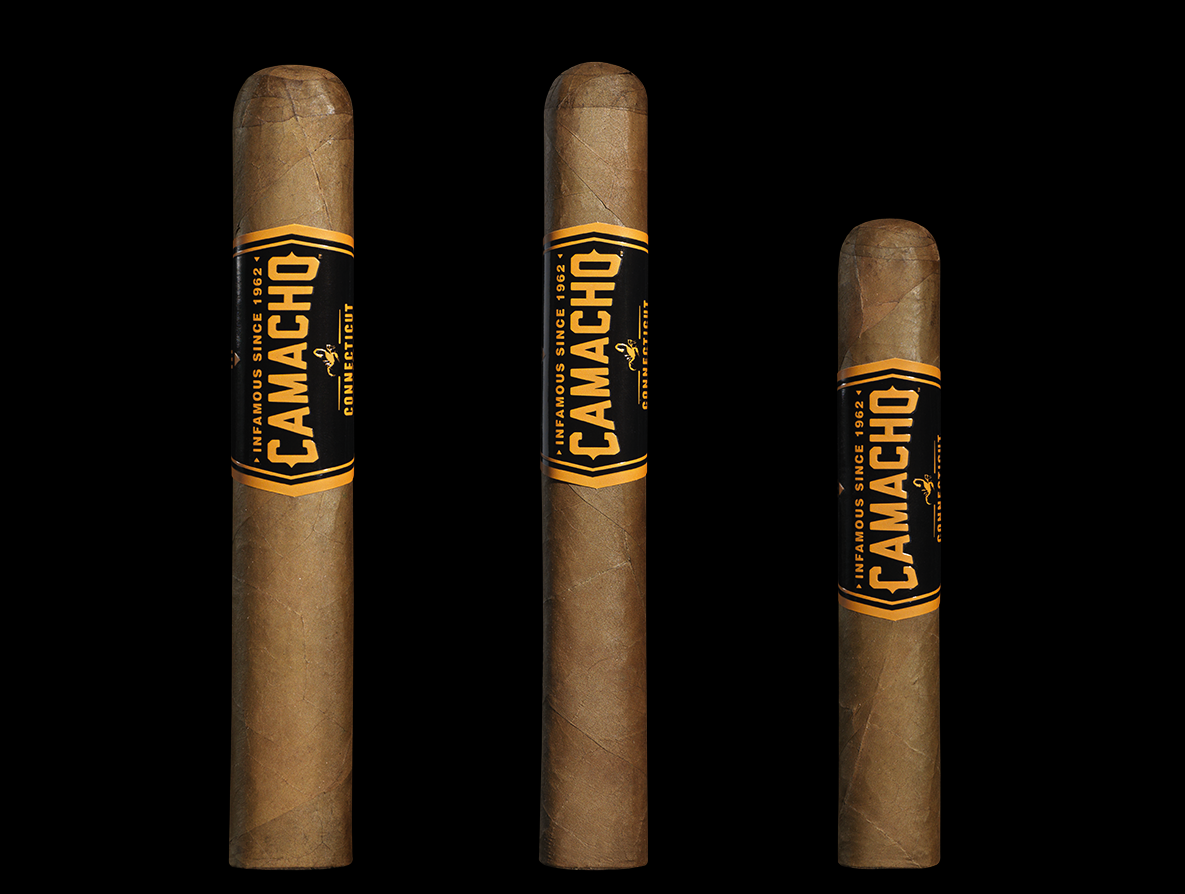 Wrapper: Connecticut
Binder: Authentic Corojo
Filler: Generoso, Aleman Ligero, American Broadleaf
Country of Origin: Honduras
Robusto: 5 x 50
Toro: 6 x 50
Gordo: 6 x 60
Camacho Corojo BXP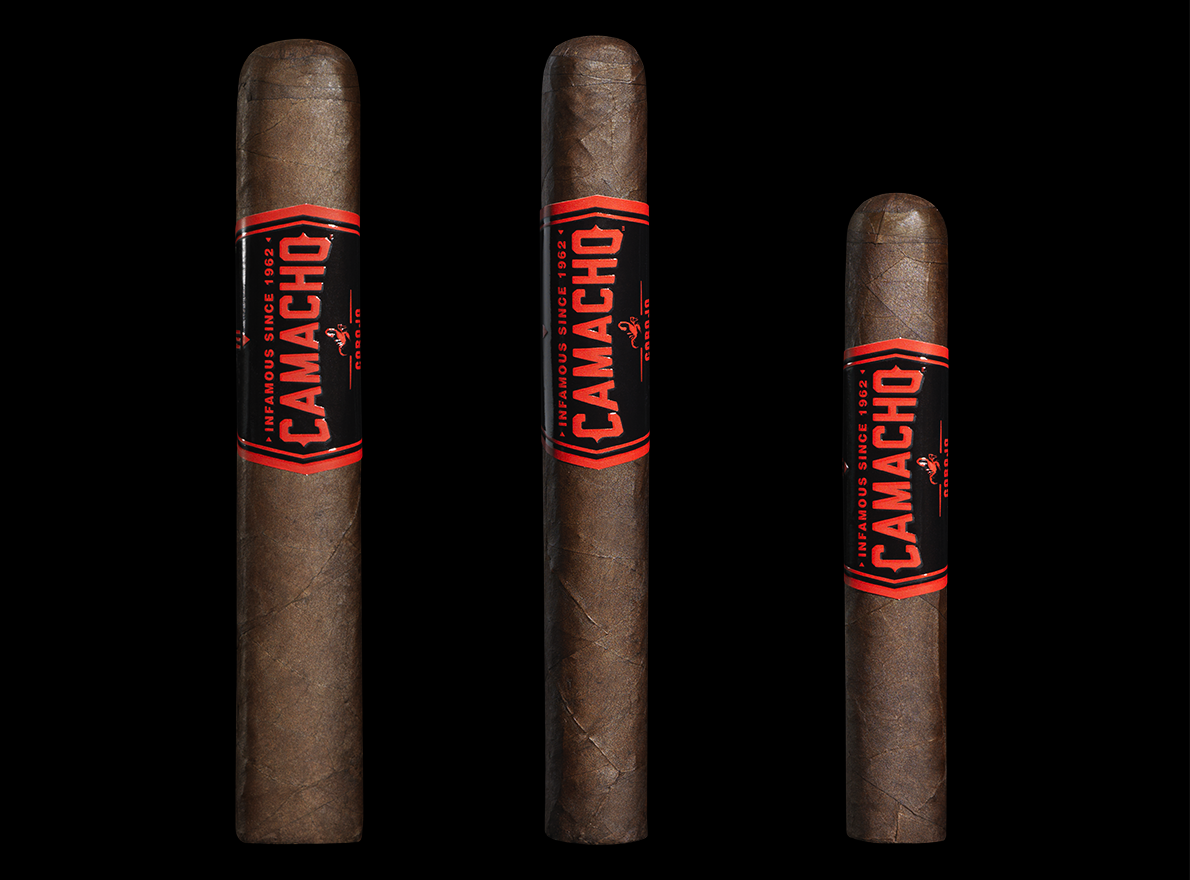 Wrapper: Authentic Corojo
Binder: Authentic Corojo
Filler: Authentic Corojo, American Broadleaf
Country of Origin: Honduras
Robusto: 5 x 50
Toro: 6 x 50
Gordo: 6 x 60
Camacho Ecuador BXP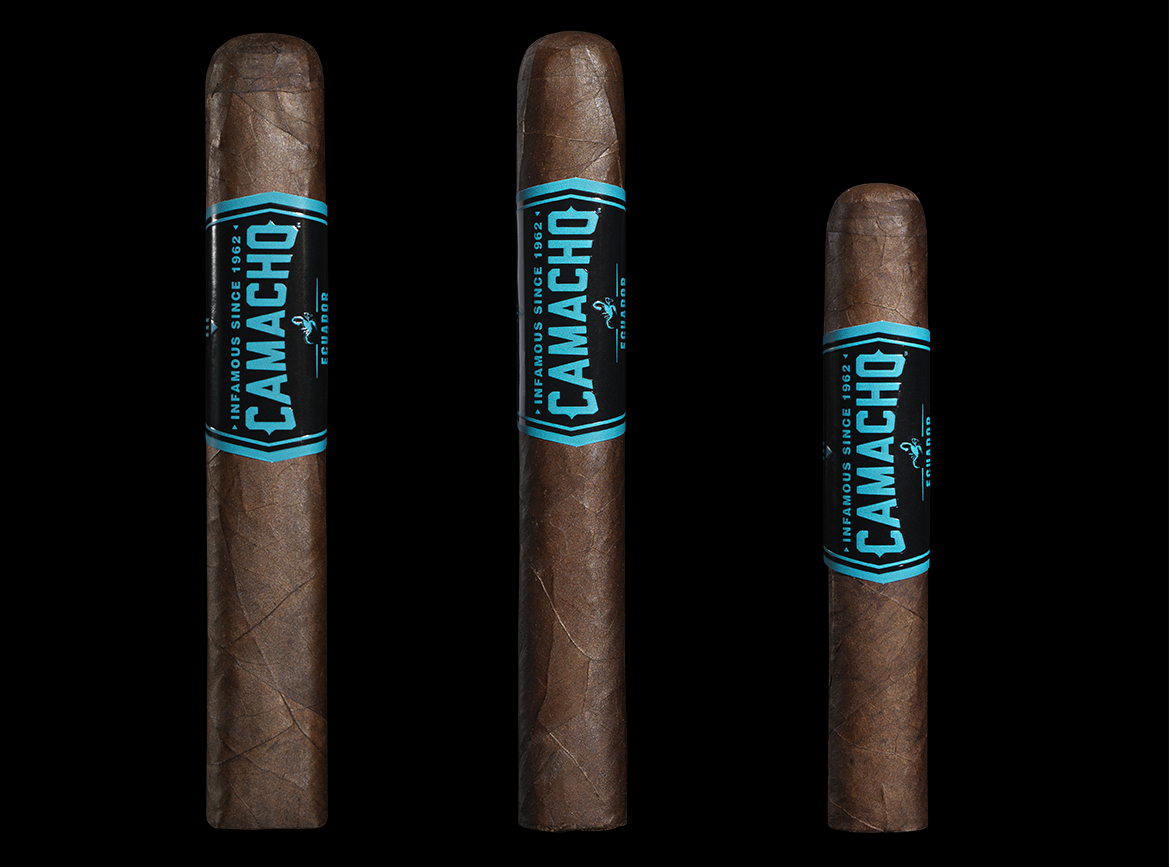 Wrapper: Habano
Binder: Mata Fina
Filler: Corojo, Criollo Ligero, Pelo de Oro, American Broadleaf
Country of Origin: Honduras
Robusto: 5 x 50
Toro: 6 x 50
Gordo: 6 x 60
Photo Credits: Oettinger Davidoff / Camacho