Agile Cigar Reviews replace what we termed "Assessment Updates". The concept is the same, but the name is different. Agile Cigar Reviews use a lightweight, shorter format. These will never take the place of our comprehensive reviews. They are only used on blends we have previously assessed. This might be a blend we are re-scoring or providing a score for a first time. It might be a blend we are looking at in a different size. Today we take another look at the E.P. Carrillo Elencos Don Rubino. This is a cigar we have previously assessed back in March, 2011.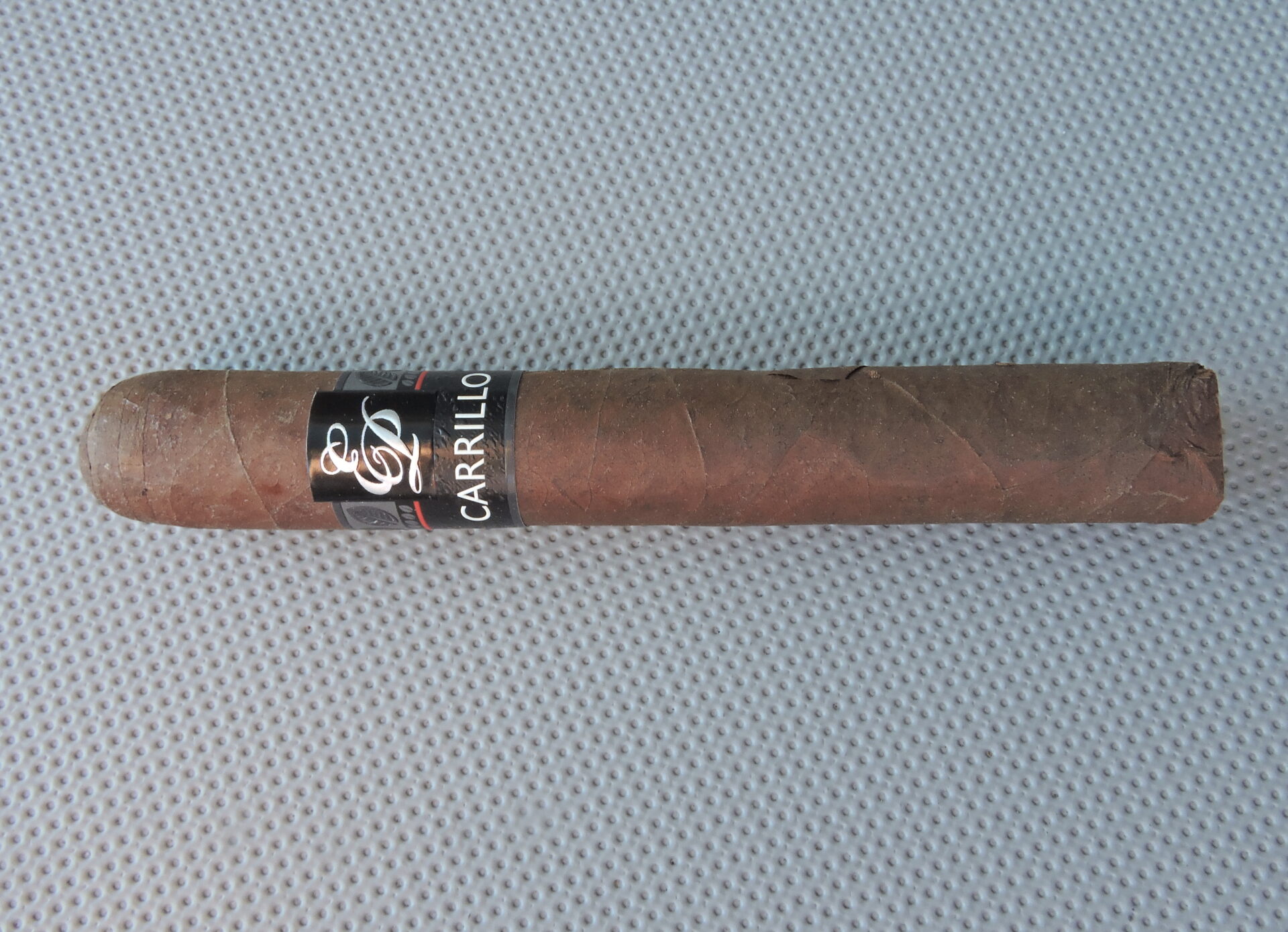 Wrapper: Brazilian
Binder: Dominican
Filler: Nicaraguan
Country of Origin: Dominican Republic (Tabacalera La Alianza)
Don Rubino: 5 1/4 x 50
The E.P. Carrillo Elencos is a line that was introduced in 2011 by Ernesto Perez-Carrillo Jr's EPC Cigar Company. The Elencos is a line that was derived from the E.P. Carrillo Edicion Limitada 2010. The Limitada 2010 was a popular limited production line, so the company decided to make an on-going production of the blend which was dubbed the E.P. Carrillo Elencos. In addition to the original Toro size of the Limitada (which was renamed Elites), two other sizes were added Acto Mayor (Torpedo) and Don Rubino (a Robusto).
The Elencos blend consisted on a Brazilian wrapper over a Dominican binder and Nicaraguan filler. Because of the high quality tobaccos that went into the blend, Elencos was also positioned as a more premium line in the E.P. Carrillo portfolio (with pricing starting at $9.50).
The E.P. Carrillo Elencos Don Rubino starts out with notes of coffee, wood, and a classic twang note (which I term to be a fusion of citrus, natural tobacco, and red pepper). The twang is actually more prominent early on. As the Elencos goes into the second half, the coffee notes get richer and there even was a bit of caramel and a grassy note. One difference from when I assessed the Elencos Don Rubino in 2011 is I didn't get any of the cinnamon / baker's spice notes. As for the strength and body, both start out medium before progressing to medium to full by the second third.
This cigar had at least five years of age on it – and it held the test of time as it smoked like a champ. This is one of those cigars where I liked the second half more than the first. It's a cigar I'd probably recommend to a more seasoned cigar enthusiast, but would not discourage a novice from trying. These cigars have been out of regular production for a while. If you do find them, I'd easily recommend a box split off of them.
Summary
Key Flavors: Natural Tobacco, Citrus, Red Pepper, Coffee, Wood
Burn: Excellent
Draw: Excellent
Complexity: Medium
Strength: Medium (1st Third), Medium to Full (Remainder)
Body: Medium (1st Third), Medium to Full (Remainder)
Finish: Very Good
Rating
Assessment: 3.5-Box Split
Score: 91
References
News: E.P. Carrillo Elencos
Price: $9.50
Source: Purchased
Brand Reference: E.P. Carrillo