Agile Cigar Reviews replace what we termed "Assessment Updates". The concept is the same, but the name is different. Agile Cigar Reviews use a lightweight, shorter format. These will never take the place of our comprehensive reviews. They are only used on blends we have previously assessed. This might be a blend we are re-scoring or providing a score for a first time. It might be a blend we are looking at in a different size. Today we look at the Las Cumbres Tabaco Senorial Belicoso No. 2 by Jose Blanco. This is a cigar we most recently assessed in the Belicoso No. 2 size back in July, 2015.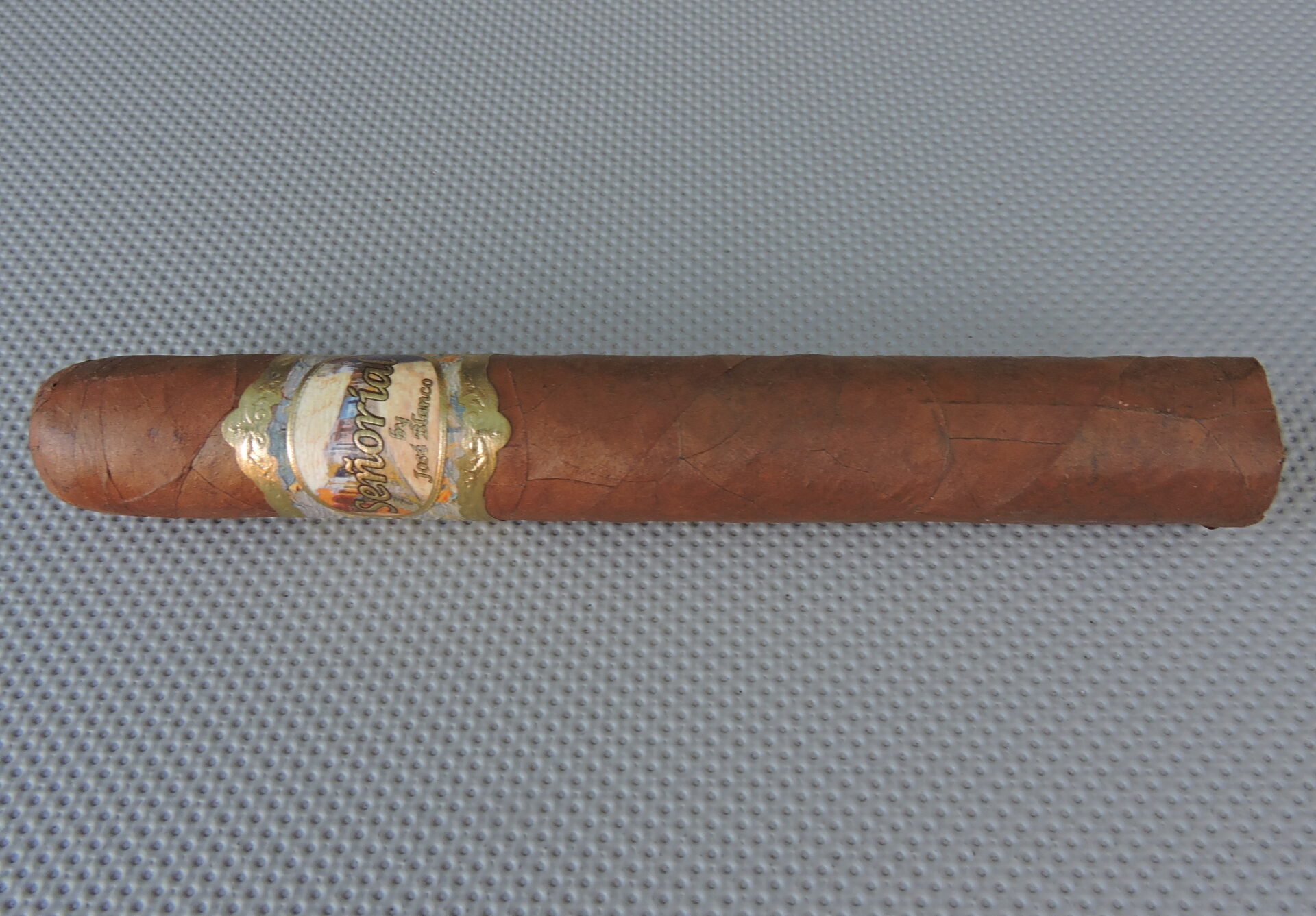 Wrapper: Habano Ecuador
Binder: Nicaragua, Esteli
Filler: Dominican Piloto Cubano and Dominican Corojo
Country of Origin: Dominican Republic
Toro Bravo: 6 x 54
Senorial by Jose Blanco was the debut release by Las Cumbres Tabaco. Las Cumbres Tabaco is the company formed by longtime industry veteran Jose Blanco and his wife Emma Viktorsson. Last year, Blanco essentially departed his own company and joined E.P. Carrillo as a Senior Vice President. At the same time, Viktorsson is now handling the day to day operations mostly forced in the European market. The Senorial still very much is a part of the Las Cumbres Tabaco portfolio. Today we take a look at the Senorial in the 6 x 54 Toro Bravo size. This is a cigar that has had over two years of age in the Cigar Coop humidor.
Senorial was a cigar blended by Blanco himself. The blend consists of Ecuadorian Habano wrapper, a Nicaraguan binder from Esteli, and a filler featuring Dominican Piloto Cubano and Dominican Corojo.
The Senorial Toro Bravo keeps true to the flavor profile of the line delivering a mix of raisin, red pepper, natural tobacco, and what I term a signature grain note common to the blend. The second third of this cigar also had a nice caramel note. Toward the last third, I found the spices built up on this cigar. The flavors remained medium to full-bodied. This is countered by medium strength in the first half and medium to full strength in the second half.
Right now, this cigar really is in its sweet spot – smoking at quite a high level. While this is a cigar I would recommend to an experienced cigar enthusiast, it certainly is a cigar I would not discouraged novice from trying.  It's definitely a cigar worthy of a box purchase.
Summary
Burn: Excellent
Draw: Excellent
Complexity: Medium
Strength: Medium (1st Half), Medium to Full (2nd Half)
Body: Medium to Full
Finish: Excellent
Rating
Assessment: 4.0 – Box Worthy
Score: 93
References
Previous Assessment: Las Cumbres Tabaco Senorial Belicoso No. 2 by Jose Blanco
News: Jose Blanco's Las Cumbres Tabaco Senorial To Launch in June
Price: $9.00
Source: Purchased
Brand Reference: Las Cumbres Tabaco
Photo Credit: Cigar Coop